lightning ended the Pool Party before Trail of Dead could play
the Waterfront - emptied out due to lightning - July 26, 2009 (by Kurt Christensen)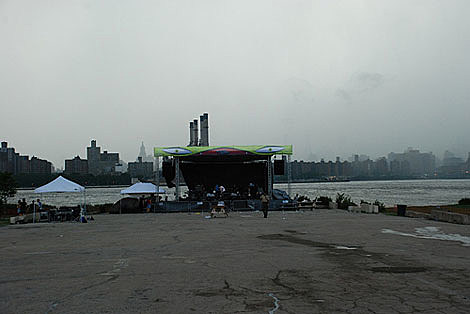 The current weather report lists isolated and scattered thunderstorms on Friday (30% chance of rain) and Sunday (40% chance of rain). Saturday is partly cloudy (20% chance of rain). The chances of no-rain are thankfully much higher.
What did you do this weekend?
Nardwuar posted a video interview with Little Boots. Below...