listen to Heliotropes cover Roky Erickson's "I Walked With A Zombie" (a Halloween exclusive)
by Andrew Sacher
Heliotropes at Cake Shop earlier this month (more by Amanda Hatfield)

As tends to happen around Halloween, we've been getting a handful of thematically appropriate cover songs surfacing today, and this one comes from Heliotropes, who offer their take on "I Walked With A Zombie" by Roky Erickson and the Aliens. They speed up the tempo, but it's otherwise a pretty straightforward take on Roky's swaggering original, and a real enjoyable one at that. Have a listen for yourself below, where you'll also find the song's cover art, designed by Steve Manale (who also did the Scott Pilgrim comic book).

---
Heliotropes - "I Walked With A Zombie" (Roky Erickson & the Aliens Cover)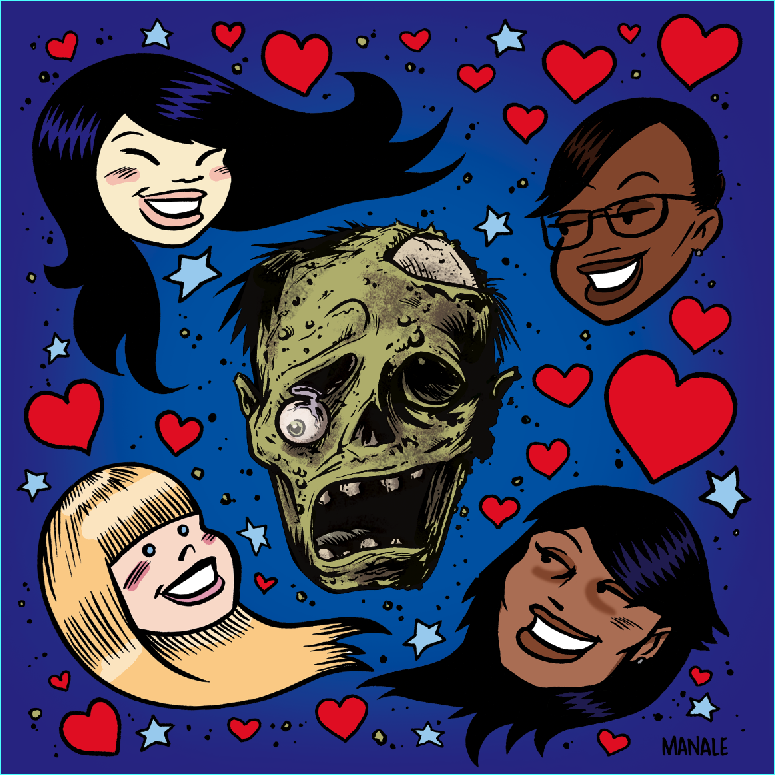 Roky Erickson is touring and will be in NYC soon.
In other Heliotropes news, NYC Taper just posted his recording of their set from his non-CMJ day party at Cake Shop which you can download at his site.