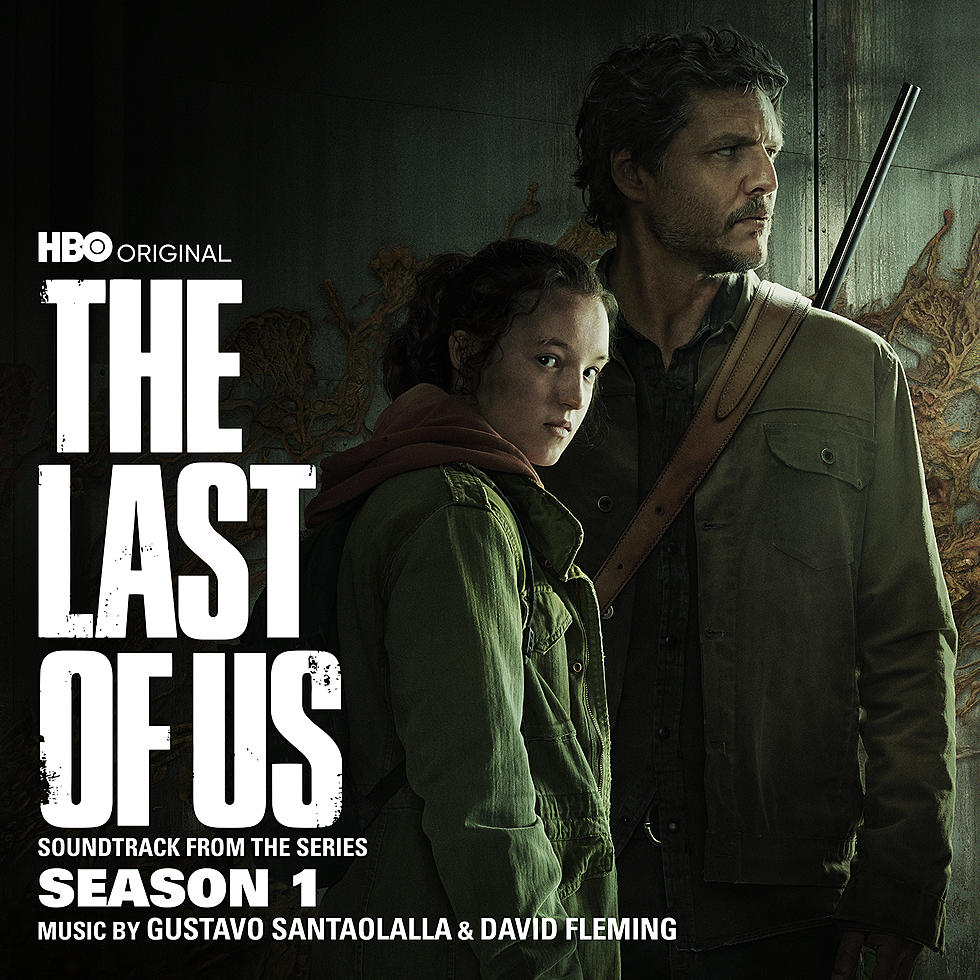 Listen to 'The Last of Us' soundtrack, including Nick Offerman's cover of "Long Long Time"
HBO's The Last of Us is in the home stretch of it's stellar first season, and they've just released the official soundtrack. In addition to Gustavo Santaolalla and David Fleming's original score, the soundtrack also features Nick Offerman's cover of Linda Ronstadt's "Long Long Time" from this season's standout third episode, as well as Jessica Mazin's cover of Depeche Mode's "Never Let Me Down Again" from the premiere episode.
Santaolalla, who also scored The Last of Us video games, says, "Creating the music for the HBO series based on the video game The Last Of Us was, in a way, an expansion of what we have developed and recorded for the first installment of the game. Once again, the emotion at the heart of the score this time driven by the vision of Neil Druckmann and Craig Mazin and by the power of this amazing story."
Fleming adds, "Working alongside Gustavo has been a true honor. His music for this series is iconic, and it was tremendous fun to play within that sonic universe, while adding some new layers of madness to fit Craig and Neil's incredible vision for this show. Even at its most aggressive, I wanted the music to feel derived from the real world - bowed steel, cracking wood - these are sounds for a civilization that has rusted and warped. I hope the fans have as much fun diving into this world as I have."
You can listen to the whole The Last of Us soundtrack below.
There are only two episodes left in The Last of Us' first season. This Sunday's episode featured a few notable music cues, including Pearl Jam's "All or None," A-ha's "Take on Me," Etta James' cover of Sonny & Cher's "I Got You Babe," and a lullaby instrumental rendition of The Cure's "Just Like Heaven.". You can listen to those as part of the official Last of Us Spotify playlist below.
The Last of Us:
1. The Last of Us – Gustavo Santaolalla
2. Reflections – Gustavo Santaolalla
3. Get Out – David Fleming
4. All Gone – Gustavo Santaolalla
5. The Quarantine Zone – Gustavo Santaolalla & Jake Staley
6. Don't Look – David Fleming
7. Forsaken – Gustavo Santaolalla
8. Breaching the Wall – David Fleming
9. Cargo – Gustavo Santaolalla, Jake Staley & Juan Luqui
10. Radio Silence – Gustavo Santaolalla & Juan Luqui
11. Hope – Gustavo Santaolalla
12. Greater Purpose – Gustavo Santaolalla & Jake Staley
13. Haven – Gustavo Santaolalla & Juan Luqui
14. Set Everything Right – Gustavo Santaolalla
15. Hive Mind – Gustavo Santaolalla & Jake Staley
16. Resolve – Gustavo Santaolalla
17. Shortcut – David Fleming
18. The Swarm – Gustavo Santaolalla & Juan Luqui
19. Invited – Gustavo Santaolalla & Juan Luqui
20. Long Long Time – Nick Offerman**
21. There Is No Girl – Gustavo Santaolalla & Juan Luqui
22. It Can't Last (Sunset) – Gustavo Santaolalla
23. Raiders – David Fleming
24. Longing – Gustavo Santaolalla
25. All Gone (Affliction) – Gustavo Santaolalla
26. Surveillance – Gustavo Santaolalla & Jake Staley
27. Vanishing Grace – Gustavo Santaolalla
28. All Gone (Purpose) – Gustavo Santaolalla
29. Stockpile – Gustavo Santaolalla & Juan Luqui
30. All Gone (Isolation) – Gustavo Santaolalla
31. Salvation – Gustavo Santaolalla
32. Warning Signs – David Fleming
33. The Last of Us (Prevail) – Gustavo Santaolalla
34. All Gone (Reunion) – Gustavo Santaolalla
35. Bravery – Gustavo Santaolalla & Juan Luqui
36. Subterranean – David Fleming
37. Murals – Gustavo Santaolalla & Juan Luqui
38. Endure – David Fleming
39. Survive – David Fleming
40. A Great Man – Gustavo Santaolalla
41. All Gone (Promise) – Gustavo Santaolalla
42. All Gone (Flashbacks) – Gustavo Santaolalla
43. The Last of Us (Protection) – Gustavo Santaolalla
44. Never Let Me Down Again – Jessica Mazin**
45. Left Behind (Together) – Gustavo Santaolalla
46. Fleeting – Gustavo Santaolalla
47. Vanishing Grace (Devotion) – Gustavo Santaolalla
48. Vanishing Grace (Radiant) – Gustavo Santaolalla
49. Refuge – Gustavo Santaolalla
50. The Choice – Gustavo Santaolalla
51. Left Behind – Gustavo Santaolalla
52. All Gone (Embrace) – Gustavo Santaolalla
53. Collateral – Gustavo Santaolalla
54. Resolve (Isolation) – Gustavo Santaolalla
55. Complications – David Fleming
56. Uncertain Course – Gustavo Santaolalla
57. Breathless – Gustavo Santaolalla & Jake Staley
58. Unbroken – Gustavo Santaolalla
59. All Gone (Elegy) – Gustavo Santaolalla
60. Wounds – Gustavo Santaolalla
61. Safe Surrender – David Fleming
62. The Last of Us (Vengeance) – Gustavo Santaolalla
63. All Gone (In Vain) – Gustavo Santaolalla
64. All Gone (Ephemeral) – Gustavo Santaolalla
65. The Settlement – Gustavo Santaolalla
66. The Path – Gustavo Santaolalla
**Denotes vocal track