Lollapalooza Day 1 in pics (Lykke Li, Blood Orange, Arctic Monkeys, Lorde, CHVRCHES, Courtney Barnett & more)
Lykke Li / Courtney Barnett / Blood Orange / Chewbacca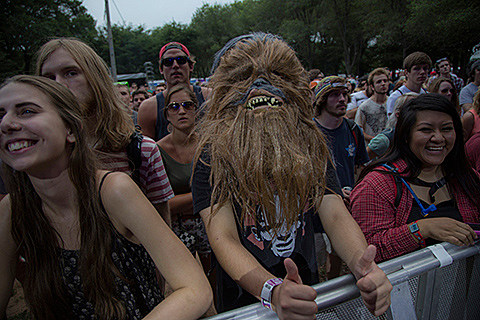 "Ker-plunk!" The first raindrops of the day splash down, but no matter. Courtney Barnett is in the house and delivers a convincing set. The Australian singer-songwriter headlined Schubas two days ago, and now, in front of an audience at least 15 times bigger, she and her trio play a muscular brand of no-frills indie-rock ornamented by nuanced melodies and sharp lyrics. The singer plays hooky little guitar riffs underneath her deadpan vocals, which brim with wit, discontent and slacker wisdom. "I sleep in late, another day/Oh, what a wonder, oh, what a waste." She is definitely not wasting anyone's time here. - [Chicago Tribune]
While day one of Lollapallooza 2014 dealt with some rain, computer problems and Blood Orange's unfortunate, unpleasant run-ins with security, for most it was festival-as-usual, with sets from Arctic Monkeys, Eminem, Lykke Li, Lorde, Coutney Barnett, Jagwar Ma, and lots more. Pictures from Lollapalooza Day 1 are in this post.
Billy Jones talking with San Fermin / Rudimental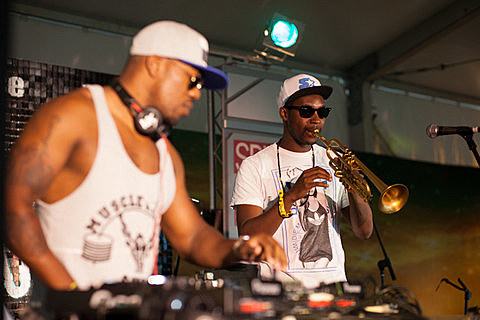 Meanwhile, BV was hosting interviews and performances over in the Toyota Soundwave Tent. Cohosts James Davis and Billy Jones chatted with CHVRCHES, San Fermin and Vic Mensa and had live performances from Into It Over It and Rudimental. Pictures of that are in this post. If you're going today, stop by to see performances by So So Glos and The Districts, plus Q&As with Cut Copy, Duke Dumont, and PAPA. Schedule is here.
Lollapalooza Day 2 is just getting underway in Grant Park, with performances today by Outkast, Spoon, Jenny Lewis and more. All of those sets can be streamed live if you're not there. More photos from Day 1, below...

---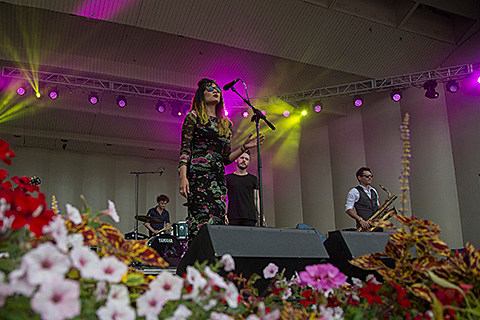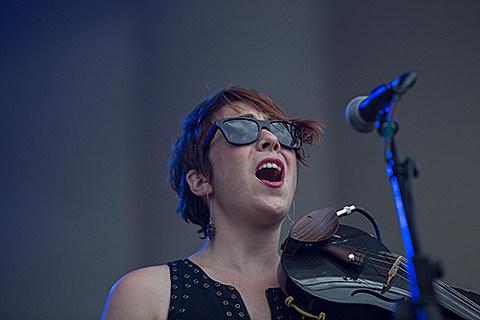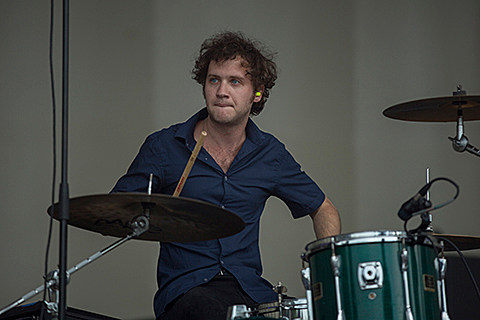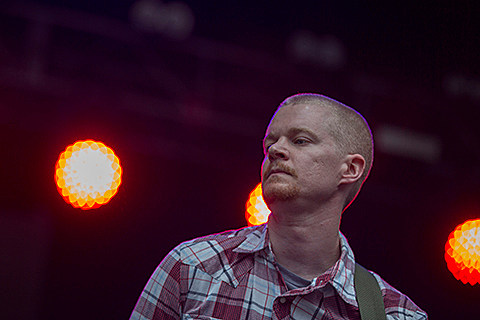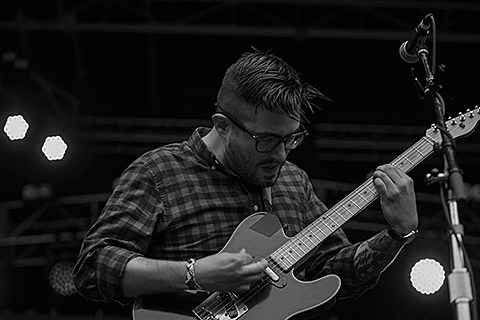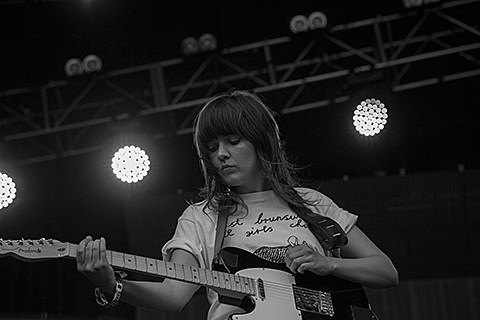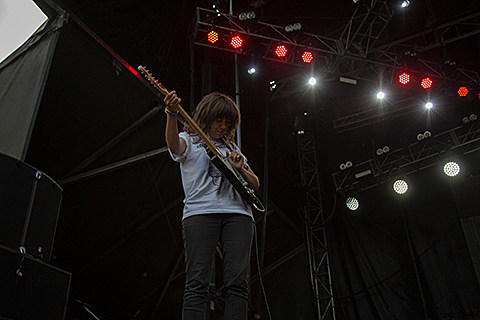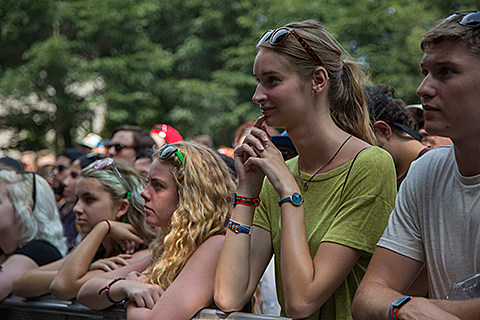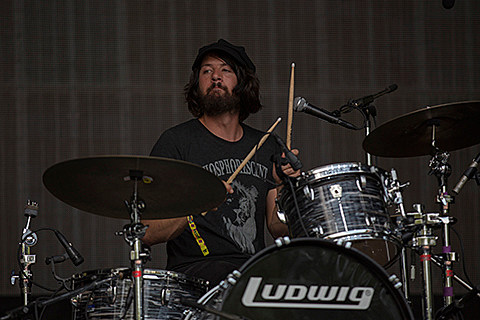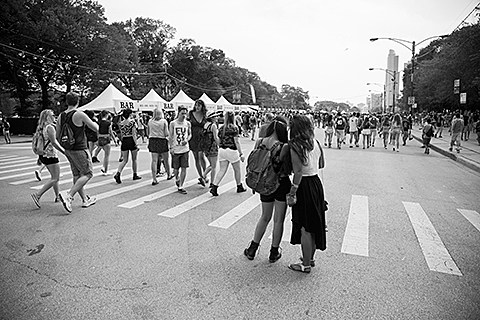 J. Roddy Walston and the Business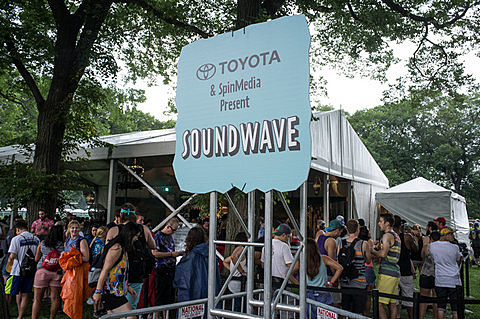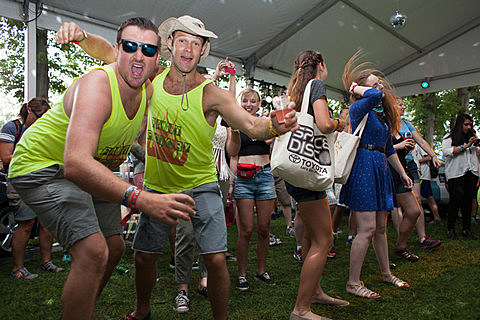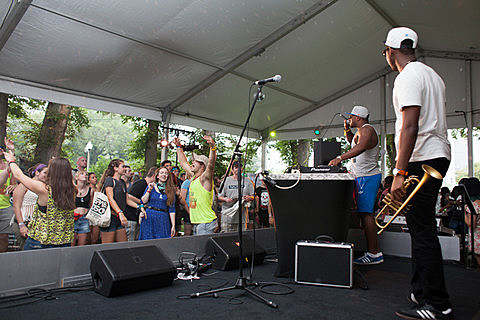 Above and Beyond in Toyota Soundwave tent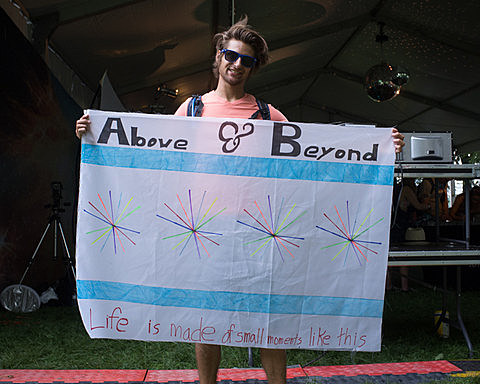 Vic Mensa in Toyota Soundwave tent
San Fermin in Toyota Soundwave tent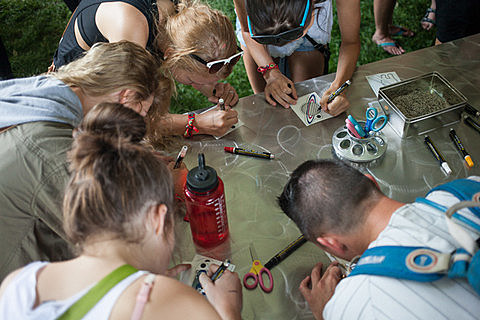 Rudimental in Toyota Soundwave tent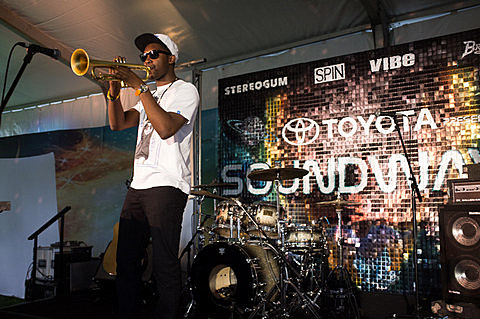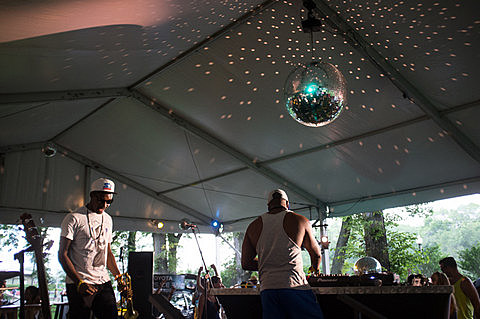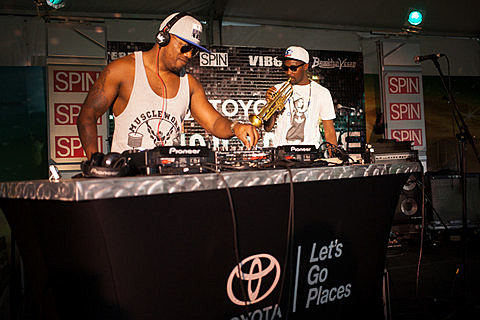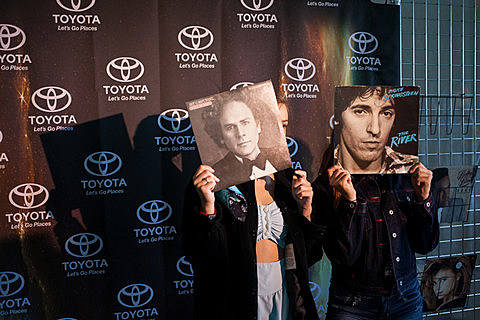 Chvrches in Toyota Soundwave tent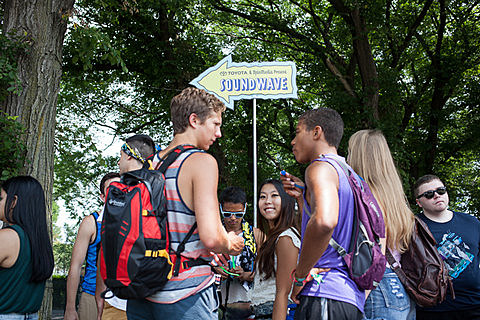 Into It Over It in Toyota Soundwave tent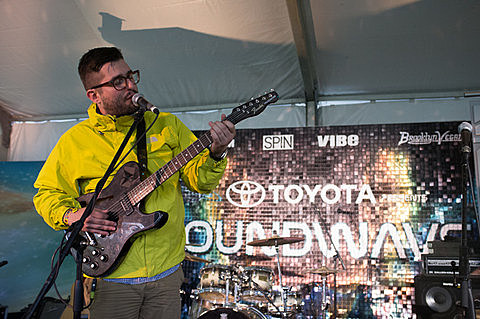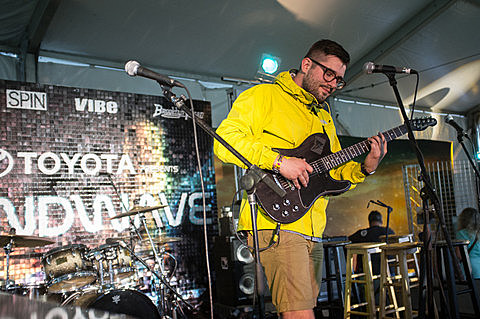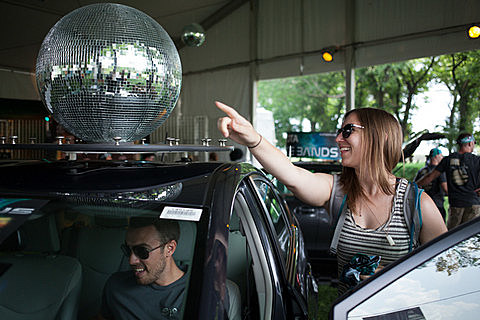 The Kooks in Toyota Soundwave tent