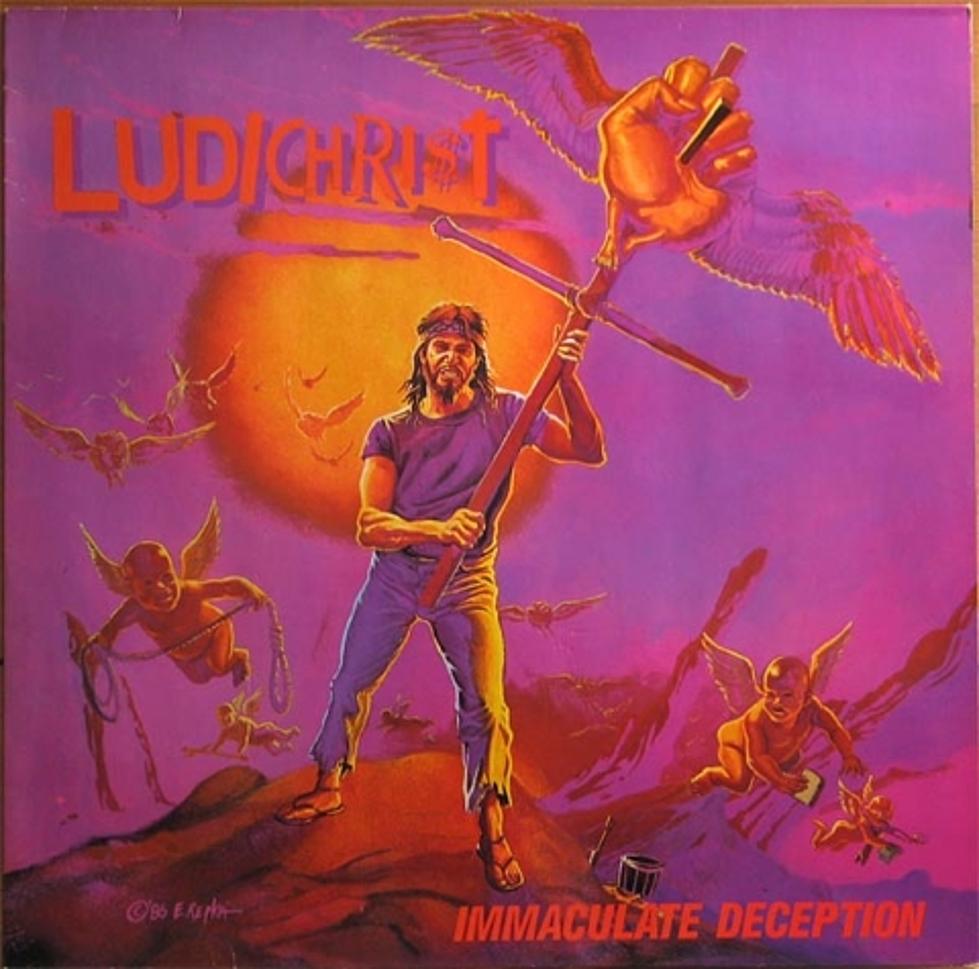 Ludichrist reissuing albums, playing Black N Blue Bowl this weekend
Immaculate Deception cover art

Crossover ass-kickers Ludichrist will re-release their two studio LPs, 1986's Immaculate Deception and 1988's Powertrip, May 20 on Dead City Records as two-for-one CD. Good timing? Great timing. Three days before the two classics are put back in print, Ludichrist will hit the stage for NYC's Black N' Blue Bowl 2014. Dimmed for a bit due to OOP purgatory, it looks as though the right light is back shining on these NYC rippers.
Formed in 1984, Long Island's Ludichrist tightened-up the crossover core blur, wielding nimble musicianship, a DGAF concern for genre boundaries, and, greatest of all, a sense of humor. Indeed, Ludichrist worked their asses off, but always with a wink. Immaculate Deception packed 19 songs into 31 minutes, blasting through hardcore, thrash, rock, rap, jazz, and every other record store label imaginable. Powertrip, on the other hand, stretched the band into a thrasher similar to S.O.D. if covered by Coroner. Still, underneath the sharp shred and technical complexities beat a punk rhythm and an attention to hooks. Unfortunately, the group was plagued by member instability, thus leading to a split in 1989. Three of the members would go on to form Scatterbrain, who, true to their word, didn't go down with the ship and always eschewed "dude." Both bands "reformed" briefly in 2007, with Ludichrist getting revived again in 2012.
As mentioned, Ludichrist will be at Black N' Blue Bowl this weekend, which includes shows at The Well on Saturday (5/17) and Sunday (5/18) with Discharge, Agnostic Front, Incendiary, 7 Seconds, Power Trip and more. Ludichrist play day 1. Tickets are still available.
In related news, Murphy's Law who share(d) member Chuck Valle with Ludichrist, recently announced a hometown show happening on June 8 at Grand Victory with Ache. Tickets for that show are on sale now.
Trailer for the Ludichrist reissue, along with streams of Immaculate Deception and Powertrip, below...

---