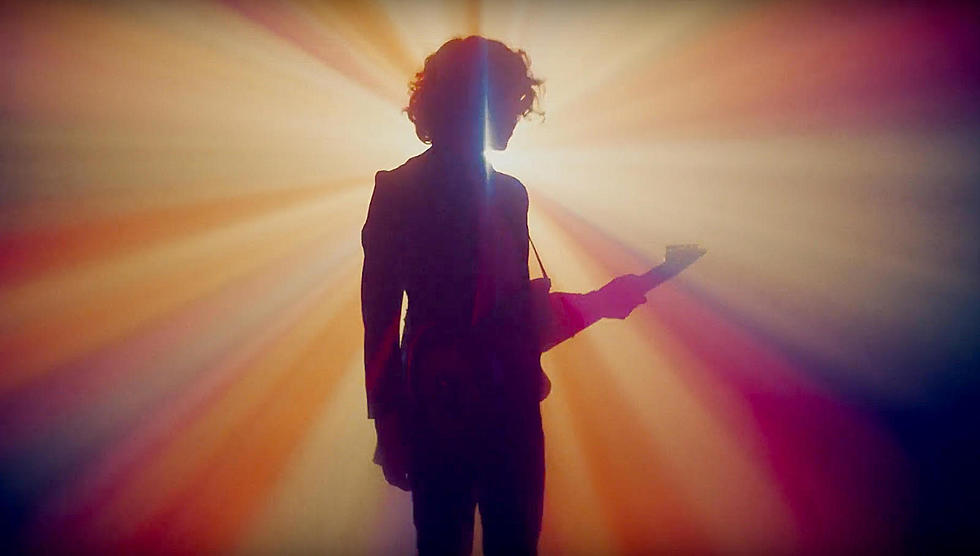 M83's Jordan Lawlor releasing solo debut as J. Laser (stream it)
Jordan Lawlor, who has spent time as a touring and recording member of M83, is set to make his solo debut as J. Laser with the release of his self-titled EP this Friday. While you can hear parallels to the band he played in -- there is a strong love of the '80s present -- J. Laser makes his own brand of emotionally heightened, widescreen synthpop, from the woozy R&B of "Orpheus" to the fizzy "Sunshine" and the jubilant "Blood Moon."
"Making this EP, I was coming of age, getting to know who I am as a person and finally gaining the confidence in the studio to produce the sounds I had been hearing in my head for years," Jordan tells us. "These songs were my mantras, what kept me holding on and moving forward. My mission was to fuse my relationship with sound and my relationship with God. The album's cover is an arcane symbol of divine energy descending from the higher realms down into and through the body. Making each track was intended to be an episode of spiritual and sensory catharsis. Music can be used to achieve altered states, I hope these songs will take you where they take me."
We're premiering a stream of the whole EP in this post -- listen below.