Made Out of Babies @ Knitting Factory (BV CMJ)- pics, video
Directly following the shredtastic (and fantastic) set by perky finger-tapper Marnie Stern (pics forthcoming), Made Out of Babies hit the Main Stage at Saturday's Brooklyn Vegan Day Party (10/25). Like a demon possessed, Julie Christmas hurled herself back and forth on stage while entangled in the microphone cord. Her lilting singing voice, more prevalent (today anyway) demonic anguish-ridden screams, and even a few gutteral grunts were showcased in full at the Knitting Factory, and it was both mesmerizing and frightening.
It takes a hell of a band to match that fury and spectacle on stage, but Brendan, Cooper, and Matthew obliged effortlessly with a post-rock-y sense of dynamics and blistering riffs that roared on standouts like "Cooker" and "Invisible Ink" from The Ruiner (out now) and "Mr Prison Shanks" (live video from the show below, dig on the grunts) from their last LP Coward. Dudes know how to throw a party.
During the final seconds of their set, I ran backstage to make sure Rival Schools had everything they needed. While back there, I witnessed Julie post-show, slumped to the floor underneath a stairwell with knees to chest in the fetal position. All I could think to myself was, "she just laid it all out there".
Video and more pictures below...

Made Out Of Babies - "Mr. Prison Shanks" Live @ The Knitting Factory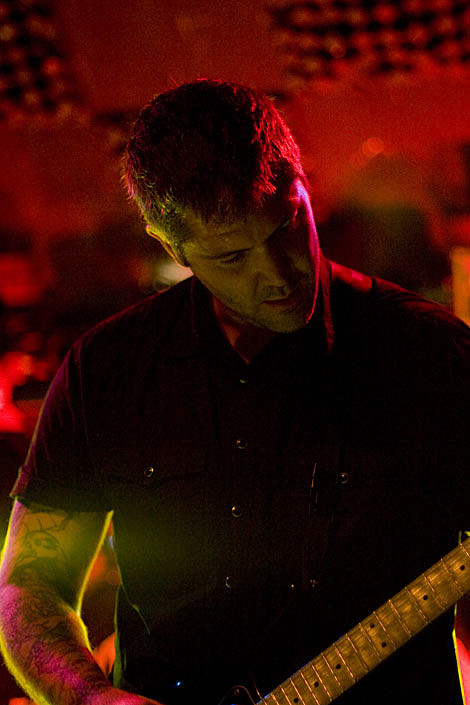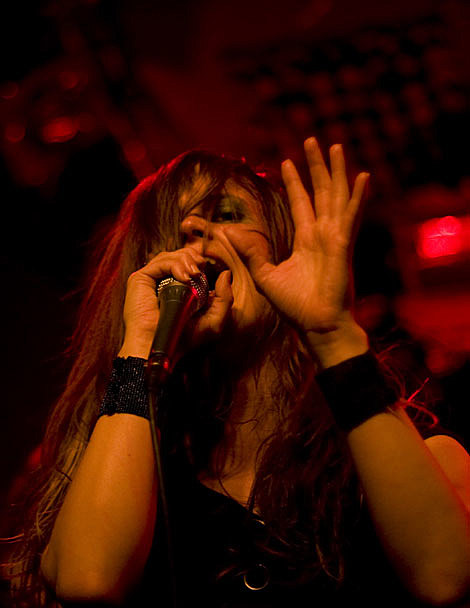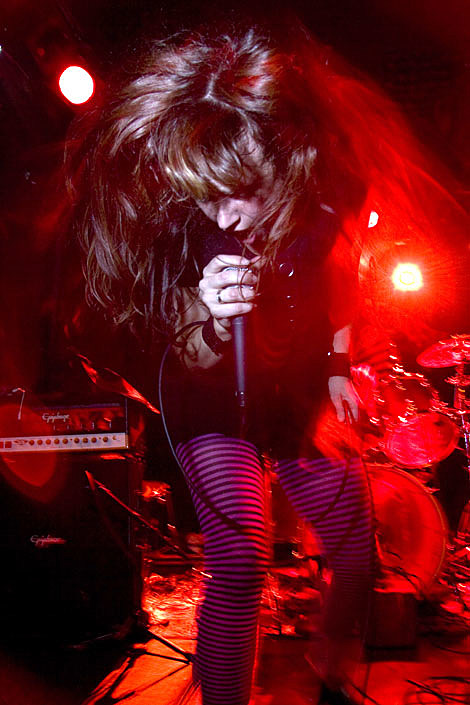 MOoB's next scheduled show is Decibel Magazine's 50th Issue Party @ Johnny Brenda's in Philadelphia on November 23rd.