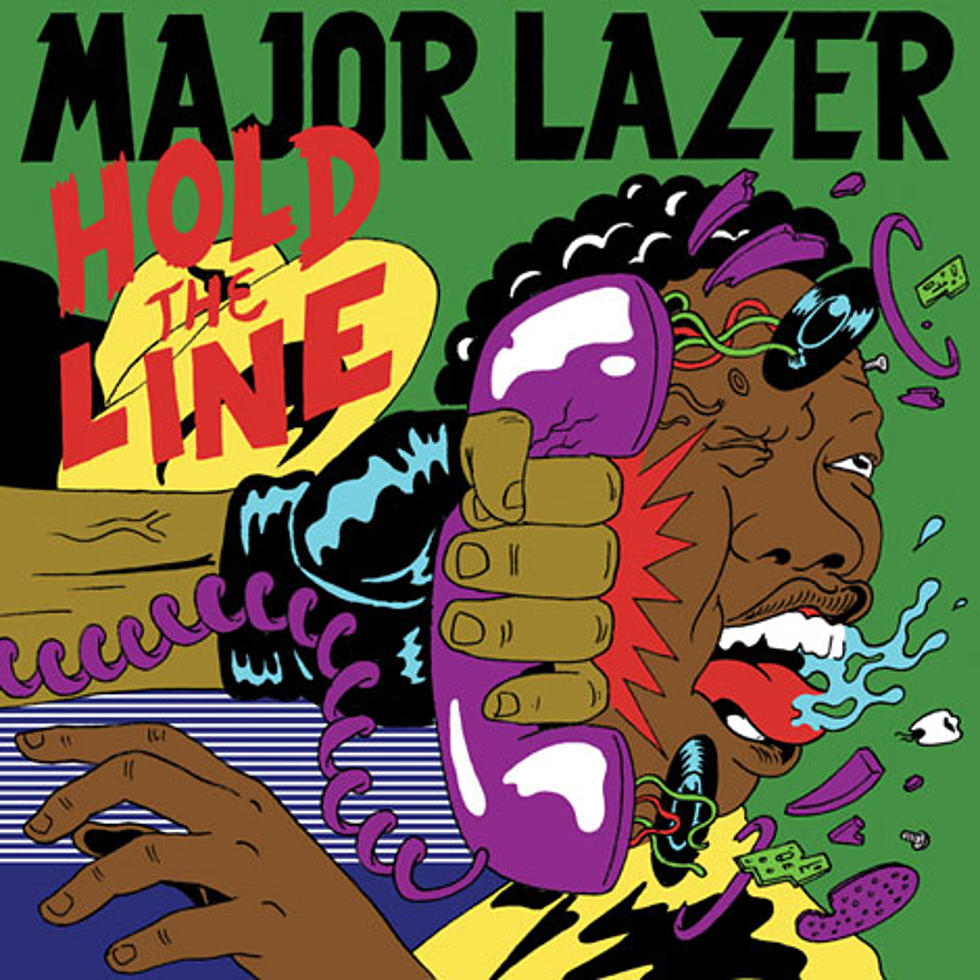 Major Lazer = Diplo & Switch – 2009 tour dates, video, MP3
"On Saturday, June 13th Major Lazer (featuring Diplo and Switch) starts its international Tour of Duty at SOBs.

Major Lazer features legendary DJs Diplo and Switch, both renowned for their ability to get crowds dancing in high-energy and original shows. Diplo, known for his forward-thinking productions for artists such as MIA and Bonde Do Role, incorporates such disparate influences as Miami Bass and Baile Funk into his high-tech, eclectic sound. Switch is loved by critics and dancers alike, and is a leader among DJs. He recently contributed to Santigolds self-titled album to rave reviews. Together they've produced the first LP from Major Lazer, Guns Dont Kill People Lazers Do, set to drop June 16th.

Major Lazer draws from the rich dancehall tradition of Jamaica, and the futuristic dance-floor-killing aesthetic of Diplo and Switch. The sound is the result of global pop culture run through the filter of Major Lazers particular brand of 80s-inspired digital dancehall; it is at once an homage to a bygone era and a look to the future of dance music.

The story of Major Lazer is an interesting one. He has been described as a Jamaican commando who lost his arm in the secret Zombie War of 1984. He fights vampires and various monsters, parties hard, and has a rocket powered skateboard. He has enlisted the help of long-time allies and uber-producers, Diplo and Switch, to produce his first LP.

Combining the worlds best dance music to create a mix of sounds like you've never heard before, Major Lazer will surely start the tour off right on Saturday, June 13th. The set at SOBs will represent the best of many different musical influences that all share one important feature: the ability to get the dance party started."
That's how SOB's describes the show. I think it covers all the major points. Tickets for the NYC show are on sale. MP3 above. All dates and videos (including live from SXSW) below...


Major Lazer - 2009 Tour Dates
Sat 06/13 - SOBs New York NY
Thu 06/18 - House of Blues Boston MA
Fri 06/19 - Electric Factory Philadelphia PA
Sat 06/20 - Rock and Roll Hotel Washington DC
Wed 06/24 - Commodore Ballroom Vancouver BC
Thu 06/25 - Neumos Seattle WA
Fri 06/26 - The Grand Ballroom @ Regency Center San Francisco CA w/ Summer Dream
Sat 06/27 - LA Memorial Coliseum & Expo Park Los Angeles CA
Fri 07/10 - Austin Music Hall Austin TX
Sat 07/11 - House Of Blues Dallas TX