Marduk, 1349, Withered, Weapon & Mutant Supremacy played MHoW; Marduk guitarist owns a piece of Dead's skull?
Gregory R. Cristman
photos by Greg Cristman
Marduk

The Serpent Sermon tour kicked off over the weekend, featuring a fearsome foursome of Marduk, 1349, Withered and Weapon, having swung through NYC on June 3rd, hitting Music Hall of Williamsburg with Mutant Supremacy. More pictures from that unholy Sunday are below.
Weapon, who recently signed to Relapse for their follow-up to 2010's From The Devil's Tomb, have completed recording for their new LP and will release it this fall. Marduk also has a new album, Serpent Sermon, which is currently out now via Century Media Records. But what's really making the rounds about Marduk is Morgan 'Evil' Steinmeyer Håkansson claim to own part of the skull of legendary Mayhem vocalist Dead.

"I got it way back, right after he died. Back in those days they [Mayhem] were living in a house and didn't have the best financial aspects, so they didn't even have a telephone. So I remember I was celebrating New Year's in 1991 with Dead back home in Sweden. Then he got back, he wrote one letter [to me], then someone told me he's killed himself."
Morgan continued, "So I wrote a letter [to Mayhem] and then I got the reply back from the guitar player [Euronymous] -- "Well he just shot himself and here's a piece of his skull." It was a shotgun, you know? So [he also sent me] two pieces of the lead and a piece of the wet brain. I've still got it. I keep it well protected."
We asked Morgan who else Euronymous had sent tokens from Dead's suicide to. "He sent it to all these former comrades of Dead," he said with an innocent smile, making it clear that he would not reveal any other names. "A few of them. There were not that many people ... maybe five." -[Loudwire]
I guess congrats are in order? More pictures from the Music Hall of Williamsburg show are below.

---
Mutant Supremacy
Weapon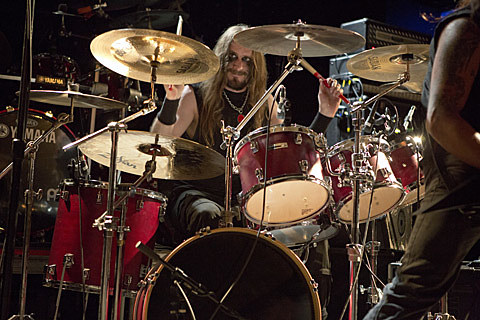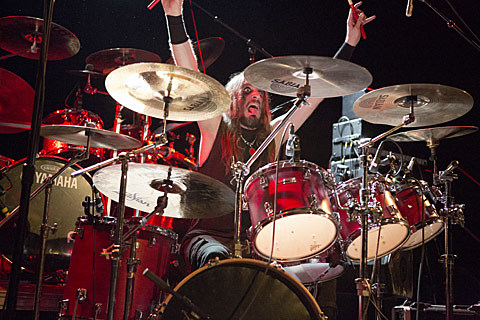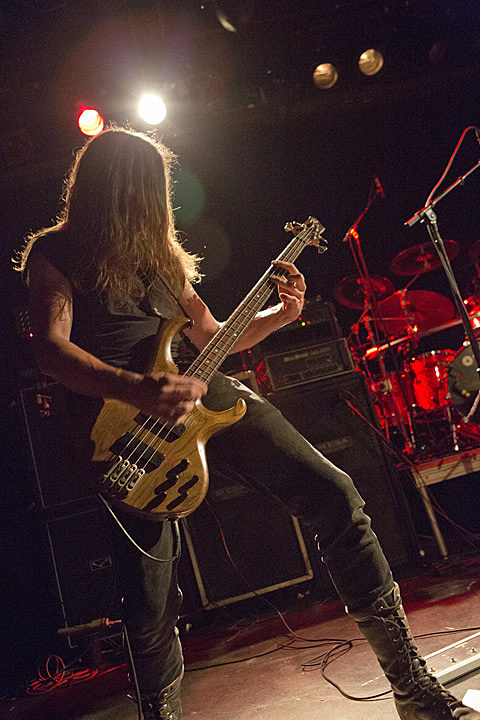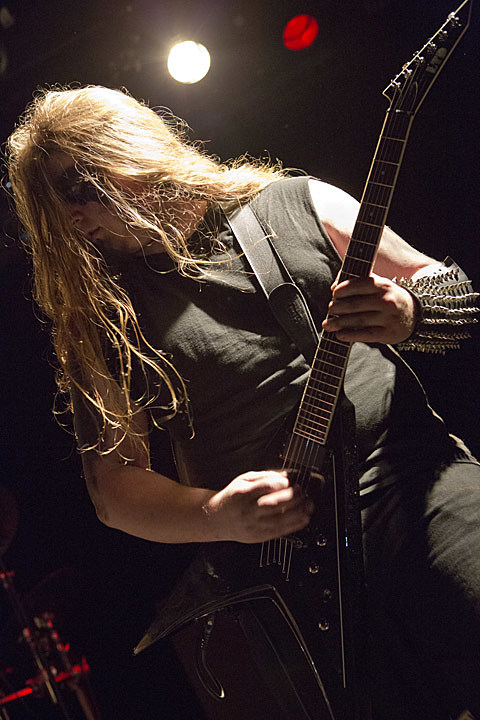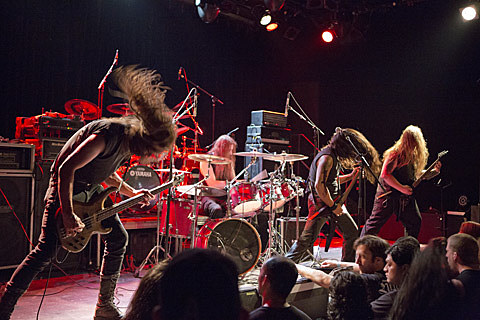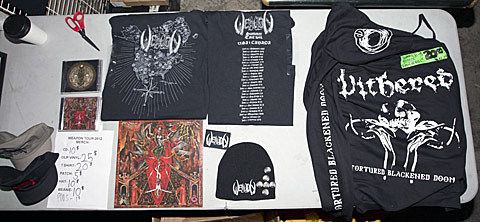 Withered
Marduk