Marky Ramone's Punk Rock Blitzkrieg @ The Hilfiger Store in NYC – pics
Happy Holidays! I take on more than I can handle. That results in a lot of unposted content. In the name of catching up, while also taking it easy during this final week of the year, here's some of that lost material.
It's not a party in SoHo unless the fire marshals turn up. And New York's Bravest were out in force Wednesday for the mob scene at Paper magazine's bash inside the Hilfiger Denim Store on Broadway.

Motley rockers mixed with hipsters for the launch of a denim collection designed and inspired by former Ramones drummer Marky Ramone, who performed with his new band Blitzkrieg. Marky was the very model of downtown dishevelment as he mingled with guests including Tommy, Andy and Ally Hilfiger, Sean Stewart, Russell Simmons and Mick Rock. [stylelist]
More pictures from the March show, below...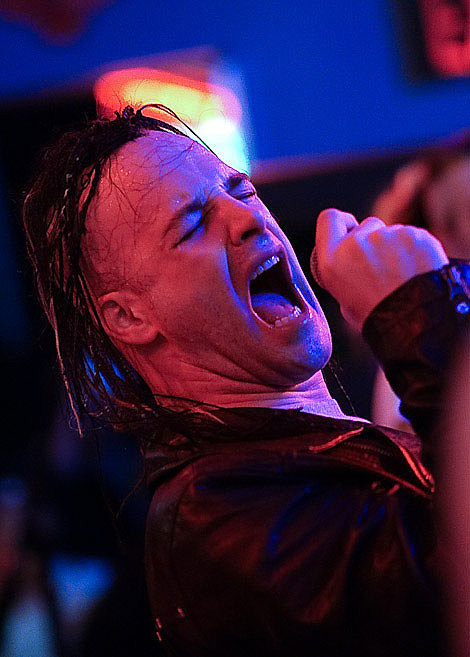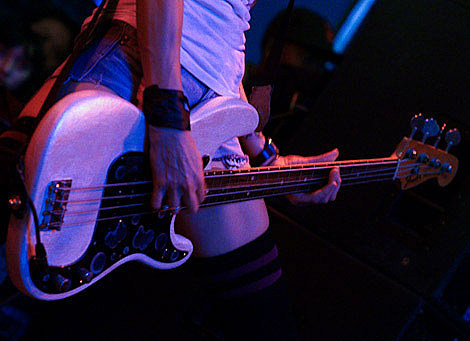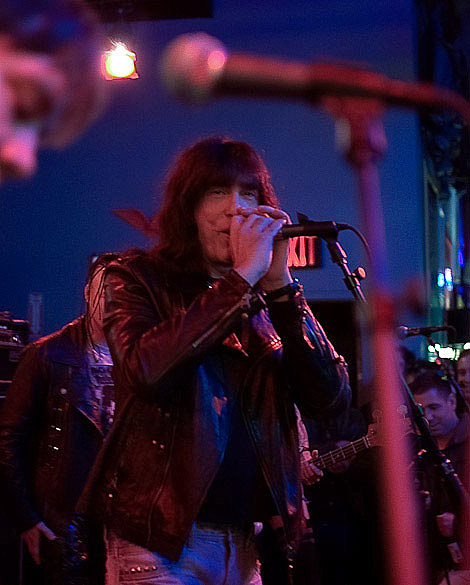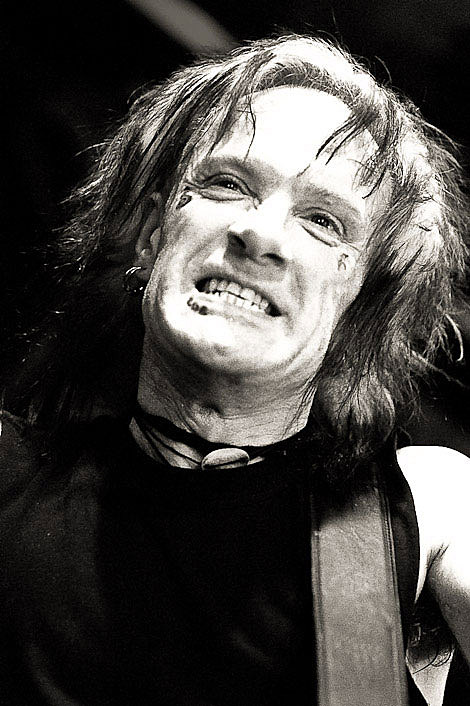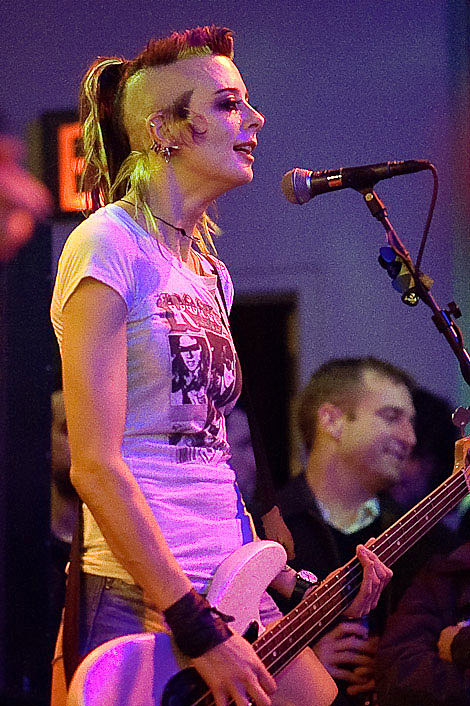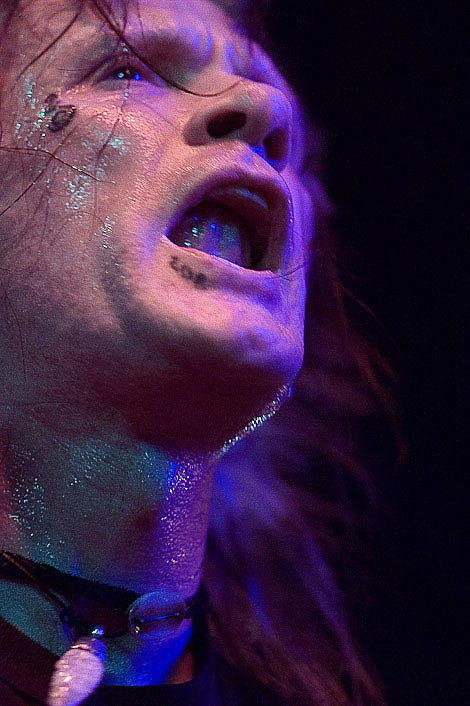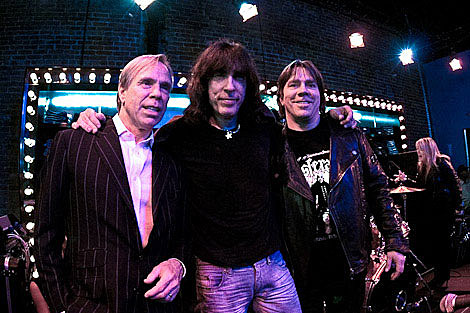 HOLLYWOOD, CA (December 29, 2009) - Ring in 2010 with Marky Ramone, special guest DJ of the night at the Hudson Hotel in NYC on West 58th St. Marky will be spinning tunes in the Ramones fashion from 11:00pm to 1:00 am EST.

Marky Ramones Blitzkrieg's first new song with Michale Graves (ex-Misfits) "When We Were Angels" made its debut on Matt Pinfield and Leslie Fram's morning show in NYC last week. Marky has also been playing the song on his radio show Marky Ramone's Punk Rock Blitzkrieg. 2010 marks his 5th year as on Sirius/XM Radio.

Marky's radio show on Sirius/XM Satellite Radio was rated the #2 show on the Faction channel in 2009. Also appearing on various T.V. shows (including Anthony Bourdain's "No Reservations' and IFC's ZROCK). Marky shows no signs of slowing down as he continues to tour the world with his new band Marky Ramones Blitzkrieg, with friends Michale Graves (ex-Misfits) on vocals, Alex Kane (guitar), Clare B (bass). The band plays all the classics that lead to Marky's induction into the Rock n' Roll Hall of Fame!

Marky Ramone is best known for the 15 years he spent drumming for the legendary Ramones. Marky appeared in the cult classic film "Rock n Roll High School" in 1979, performed over 1700 shows and recorded over 15 albums (studio, live) with the Ramones. In 2002, Marky and his band-mates became the first punk rock ensemble to be inducted into the Rock and Roll Hall of Fame. [recent press release]