Marnie Stern, Hunters & Glockabelle @ The Wick (pics)
photos by Erik Erikson
"My neck hurts from head banging 2 hard at the marnie stern show last night" - Caroline
Marnie Stern @ The Wick

"When you are trying to measure your value as a human being based on what kind of coverage your album is getting, it's absurd. And when you play a show you are looking at the audience and thinking "there were more people last time - does that mean I'm less popular and my music sucks?" It's ridiculous and completely negates the whole experience for the people who are there to see you and you want to give a good show to. Right now, I'm in a really happy place when it comes to all of that stuff and appreciating everything. I guess I am proud of myself for sticking with it for so long." -Marnie Stern to the Quietus
Marnie Stern, Hunters & Glockabelle helped kick off a weekend of rock at new Bushwick venue The Wick last night (5/8). Some pictures from the show are in this post. Catch Marnie, whose R rated stage banner is almost as great as her guitar playing, again tonight, Philly (at Johnny Brenda's with Mumblr & Joint Chiefs of Math). That's her only upcoming date at the moment.
Liars, who were at Le Poisson Rouge last night, take over the Brooklyn venue tonight (5/9), and then it's a show with The Men and Obits.
Check out some other recent pictures from the Wick HERE and HERE, and more from Marnie's show (the venue's food truck included), below...


Glockabelle
Hunters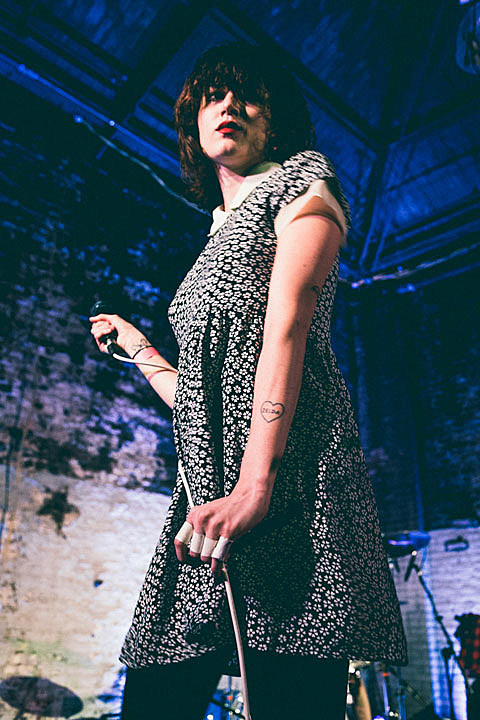 Marnie Stern