Marnie Stern played the Rock Shop w/ Little Scream & the Forms (pics, setlist), playing CMJ & touring (dates)
Marnie Stern shredding

"[A the Rock Shop, Marnie Stern] told us she's started a new blog called the Vagina Monoblog, which, jesus, she really has. She instigated a drinking game, even, where each time she mentioned her or your or anyone else's lady-part, it was bottoms up for everyone. "No wonder you like her so much," I heard one woman say to her very much in-the-bag male companion.

But of course there are many reasons to like her so much, not the least of which is the very good self-titled album she released yesterday. It's a sprawling, noisy affair that's immediately mesmerizing for its displays of technical proficiency, but it grows more and more likable with each listen, too, as you realize it's the first time her vocal melodies actually qualify as melodies. It adds an element of playfulness to an album that's otherwise just relentlessly pummeling." [L Mag]
Marnie Stern played the sold out Rock Shop (10/5) last night with support from Little Scream and The Forms. The show was a lone date in celebration of Marnie's now-released self-titled LP, and not part of her larger US tour that kicks off in Philly on 10/25 (after CMJ) and runs until mid November before Marnie hits the road in Europe.
During CMJ, Marnie will play at least two NYC shows. Marnie is also on the bill of the just-mentioned Stereogum/PopGun show happening at Santos on 10/20, and Marnie is playing a TBA BrooklynVegan party too. Stay tuned for more details.
All Marnie Stern tour dates, with more pictures from the Rock Shop, including the Marnie Stern setlist, below...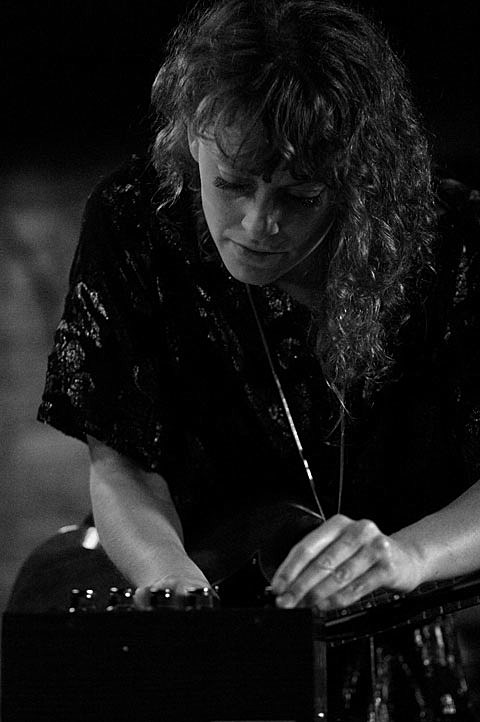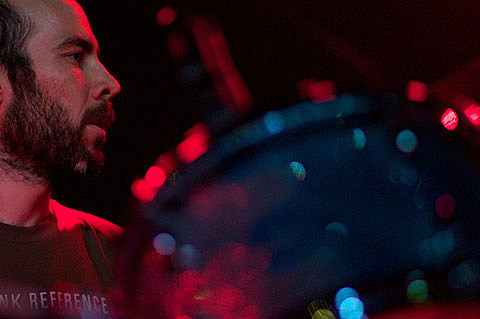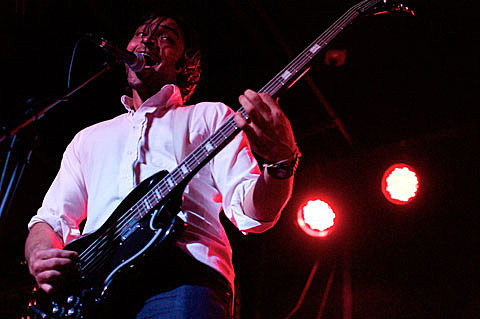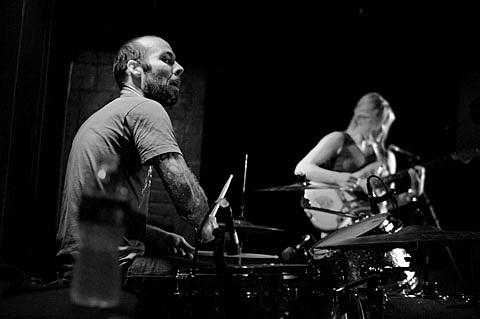 MARNIE STERN - 2010 TOUR DATES
Oct 20 2010 Santos Party House, NY, NY (PopGun Booking & Stereogum CMJ party)
Oct ?? 2010 ???? Brooklyn, NY (BrooklynVegan day party)
Oct 25 2010 KUNG FU NECKTIE philly, pa philly, Pennsylvan
Oct 26 2010 The Red Palace Washington, DC
Oct 28 2010 529 Atlanta, Georgia
Oct 29 2010 Alabama Music Box Mobile, Alabama
Oct 30 2010 GROUNDHALL HOUSTON, TX
Oct 31 2010 Red 7 Austin, TX
Nov 2 2010 Club Congress Tucson, AZ
Nov 3 2010 The Echo Los Angeles, CA
Nov 4 2010 The New Parish Theatre Oakland, California
Nov 5 2010 Mississippi Studios Portland, Oregon
Nov 6 2010 THE VERA PROJECT Seattle, Wa
Nov 9 2010 7th St Entry (18+) w/ MARNIE STERN Minneapolis, Minnesota
Nov 9 2010 7th Street Entry Minneapolis, Minnesota
Nov 10 2010 Empty Bottle Chicago, Illinois
Nov 18 2010 Bodega Nottingham, Notts, UNITED KINGDOM
Nov 19 2010 Audio Brighton, UK, UNITED KINGDOM
Nov 20 2010 Thekla Bristol, United Kingdom
Nov 21 2010 The Harley Sheff, Yorkshire, UNITED KINGDOM
Nov 22 2010 The Captain's Rest Glasgow, Lanarkshir, UNITED KINGDOM
Nov 23 2010 The Deaf Institute Manchester, Greater Ma, UNITED KINGDOM
Nov 25 2010 Hoxton B&K London, UNITED KINGDOM
Nov 26 2010 The Lexington (White Light club night) London, UNITED KINGDOM
Nov 27 2010 Paradiso Amsterdam, Holland, NETHERLANDS
Nov 28 2010 Le Guess Who? Festival Utrecht, Holland, NETHERLANDS
Nov 30 2010 HIRSCHENECK Basel, SWITZERLAND
Dec 1 2010 Feierwerk 232323, Germany, GERMANY
Dec 3 2010 B72 Vienna, 2222, AUSTRIA
Dec 6 2010 Prinzenbar Hamburg, 2222, GERMANY
Dec 7 2010 Comet Club Berlin, Berlin, GERMANY
Dec 8 2010 Botanique Brussels, Brussels-C, BELGIUM
Dec 9 2010 Flèche d'or Paris, FRANCE