Martha Wainwright (& Rufus, Kate McGarrigle, Doveman, Jim Campilongo & Justin Bond) @ Highline Ballroom, NYC – pics
unknown
Martha Wainwright

Thomas Bartlett (Doveman) on keys & Kate Mcgarrigle (Martha's mom)

Rufus Wainwright (Martha's brother)

Last night's show at the Highline Ballroom (July 23, 2008) had the flair of drag queen drama as Justin Bond, of Kiki and Herb fame (she's Kiki), performed a number of jazzy songs written by transvestite singers she's met along the way. Bond cooed in to the mic as he was backed by Doveman's Thomas Bartlett on piano/keyboard and a rather shiny and scantily clad guitarist.
Continuing on with the theme of sorrow and despair, Martha sang "I Wish I Were" with the simplicity and anguish of a broken heart. Slowly strumming her guitar and alone onstage with a powerful voice, she knew she had the crowd wrapped around her fingers. "I Wish I Were" is the first single of her new album that was just released a month ago. It was Doveman's last night performing with the band that also includes Living Room regular/guitarist extraordinaire Jim Campilongo, and Martha's husband Brad Albetta on bass. And speaking of family, the highlight of the evening was when Canadian folk singer Kate McGarrigle (i.e. Martha's mother) and Rufus (Martha's big brother) sang an encore with Martha. Ms. Wainwright ended the night with crowd favorite, "Stormy Weather." More pics below...

Justin Bond (with Thomas & a shirtless guitar player)....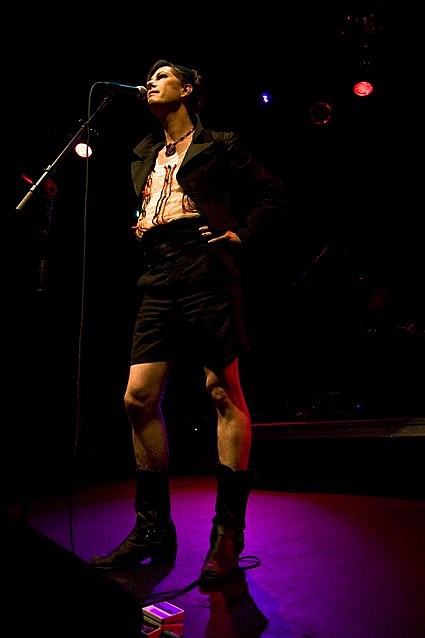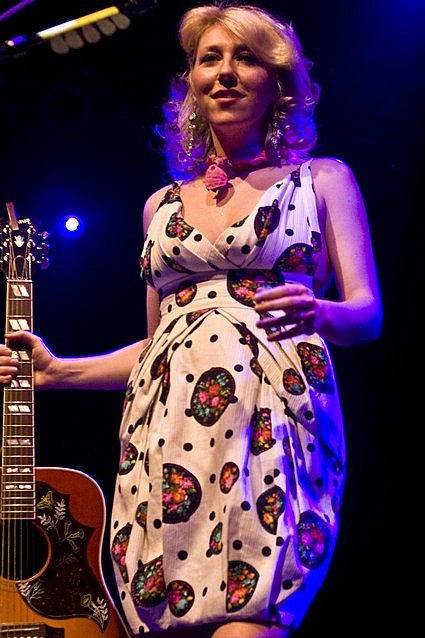 Jim Campilongo on guitar

Kate Mcgarrigle

"Last night we went to see Martha Wainwright play the Highline Ballroom. We opted to be seated at a table on the balcony, where the host sat us adjacent to an empty table with reserved signs on top. The table remained empty until midway through the opening set, when Martha's brother, and one of my favorite singers, Rufus Wainwright wandered up to the table alone and sat down in the chair right next to me.

Separated by nothing more than some stale concert air, we enjoyed his sister's set together until partway through, when he left to go join her and their mother Kate on stage for a rendition of Don't Forget. [Jennifer]