Martha Wainwright sang Piaf @ Le Poisson Rouge (pics)
words & photos by Chris La Putt
It's been a disorienting year for Martha Wainwright -- the Montreal-born singer/songwriter lost her mother (renown singer Kate McGarrigle) to cancer, went into labour early (thankfully delivering a healthy baby boy), and took up residence in a new and somewhat foreign home in Brooklyn.

Her remarkable skill at performing onstage is evident in her new live disc, 'Sans Fusils, Ni Souliers, À Paris,' which pays homage to legendary French singer Edith Piaf. Wainwright played three nights at New York's Dixon Place Theater for the recording, singing some of Piaf's lesser-known tracks. Her renditions uphold the integrity of the originals, but she also dusts them with her own magic. [Spinner]
Monday night's intimate show at Le Poisson Rouge marked the last night of a summer tour spanning the globe from Europe to LA and back to New York. Martha was joined by C.J. Camerieri on trumpet, Will Holshouser on accordion, Doug Wieselman on guitar and clarinet, Thomas Bartlett (Doveman) on piano, and her husband Brad Albetta on bass. If you missed Martha's two shows don't fret! CBC Radio 2 recorded Martha's show at the Mondial Choral Festival in Quebec when she was backed by not one but two choirs.
Opening for the show were the Mittenstrings which incidentally is partially made up of Martha's two cousins (Anna McGarrigle is their mother) and their friend.
Speaking of family, we'll probably find out soon which "friends" showed up to the "Lucy Wainwright Roche and friends - Album Release" album release show that happened to tonight at City Winery (Ira Glass and Dave Hill at a minimum). And tickets are still on sale for Rufus's December 6th show at Carnegie Hall
This post contains pictures from Monday night's show. They continue, with a video from the show of Martha covering Kate McGarrigle's Tell My Sister, below...


The Mittenstrings
Martha Wainwright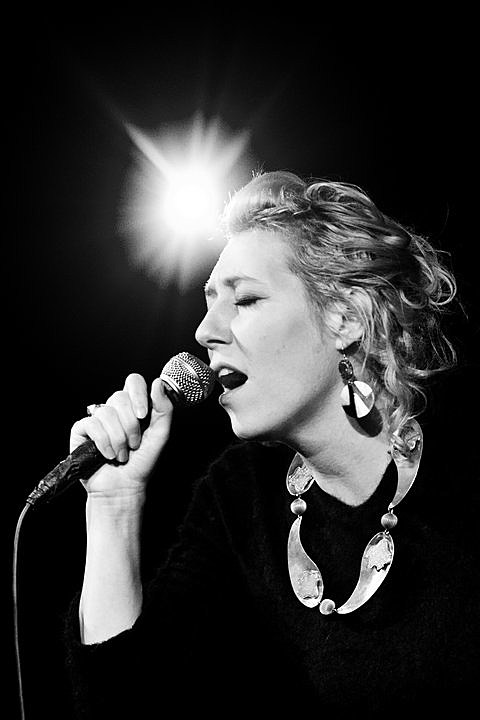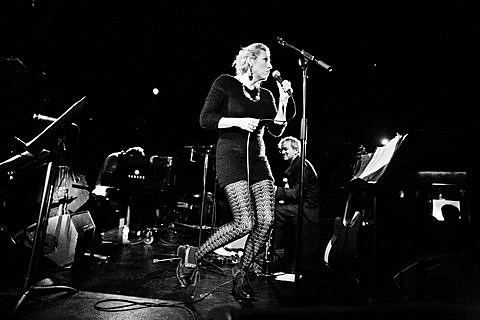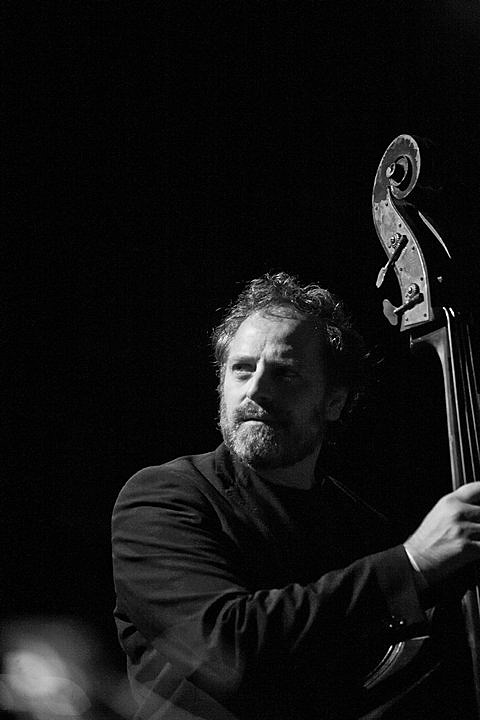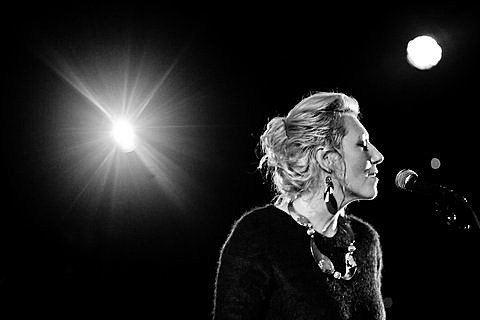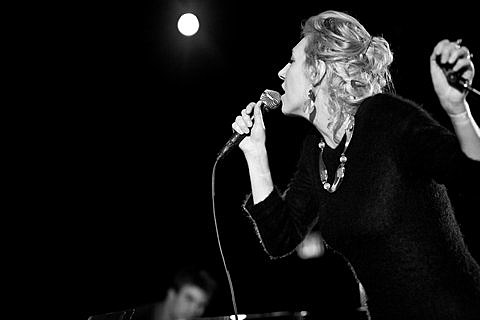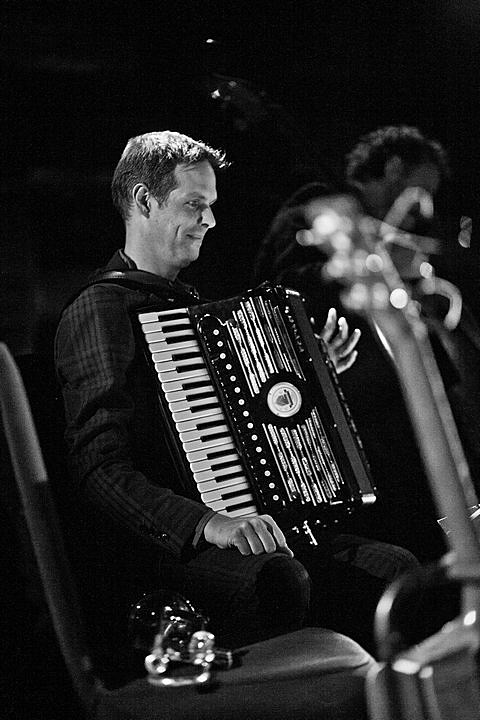 Martha Wainwright - Tell My Sister - LPR
Uploaded by brooklynvegan.