Martin Courtney played 'Many Moons' with a string section, covered Neil Young & Bunnymen @ National Sawdust (pics)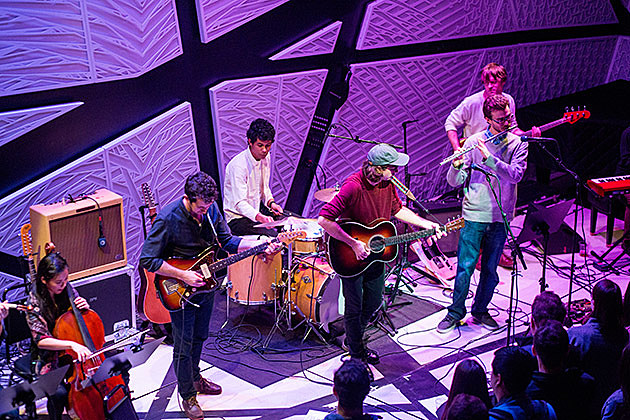 Martin Courtney dropped his terrific solo album Many Moons, last month but didn't officially celebrate till Friday (11/20) with a record release show at new Williamsburg venue National Sawdust. The album was played in full and for the occasion, Courtney and his ace band (which includes Woods' Jarvis Taveniere and Doug Keith of Sharon Van Etten's band) were joined for part of the show by a string section. That certainly made songs like "Foto," "Before We Begin" and "Vestiges" all the more lush and they even brought out a flautist for Many Moons title track. Speaking of many moons, they took that theme literally with the night's chosen covers of Neil Young's "Harvest Moon" and Echo & The Bunnymen's "The Killing Moon."
Opening was J.R. Bohannon, who you may know from his project Ancient Ocean or as a member of Torres' band. Here he played with a full band that included The Clean's Hamish Kilgour on drums. Pictures from his set, and more of Martin Courtney's, below...