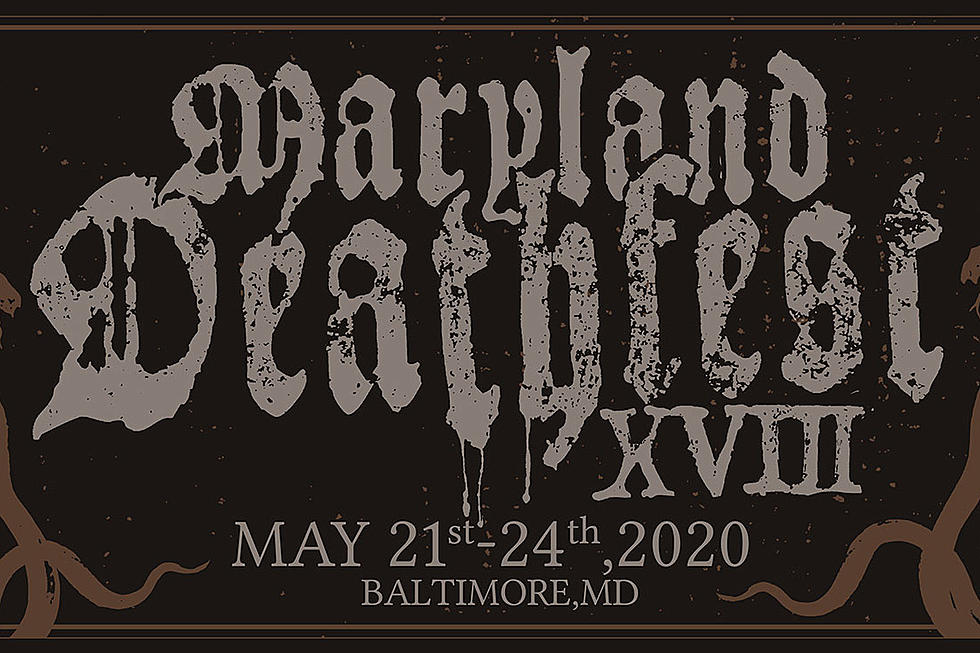 Maryland Deathfest "will most definitely be postponed," organizers say
The 2020 edition of Maryland Deathfest is scheduled for May 21-24 in Baltimore, and with all tours, shows, and festivals being cancelled or postponed for at least the next few months due to the coronavirus pandemic, its chances of going on as originally planned seem slim to none. Organizers acknowledged this last week in a new update where they emphasized that cancelling the event "is NOT an option." They've since commented on Facebook with another update, saying that the festival "will most definitely be postponed":
MDF will most definitely be postponed. At this point, it should be pretty obvious why that is necessary. We have already confirmed nearly 60 of the originally scheduled bands and expect to have a full statement on the matter by the end of this week. Thanks for your patience. Any and all questions will be addressed in the upcoming official statement, but for now, know that this line-up will be preserved in all (or at least most) of its glory."
Stay tuned for further updates, including lineup changes and new dates, and find the original lineup and schedule here.