Massive Attack played Terminal 5 again – pics & video
George Clinton [who did NOT play with Massive Attack] popularized the phrase "Free your mind and your ass will follow," but few of his successors have pursued the concept as doggedly as Britain's Massive Attack. At this, their first Stateside show in four years [on Tuesday night], the core duo of Robert "3D" Del Naja and Grant "Daddy G" Marshall surrounded themselves with a passel of rhythm-savvy players and -- even more vividly -- with a dizzying multimedia show that came across like Disneyland's Electrical Parade as curated by Noam Chomsky.

Drawing heavily from the recently released Virgin set "Heligoland" -- the band's highest-charting disc to date -- the band didn't hammer home its rhetoric in the songs themselves but did rely on some intriguing juxtapositions. As reggae veteran Horace Andy -- one of a rotating cast of singers -- ramped up the emotion on the bluesy "Girl, I Love You," an ominous video matched that escalation with an increasing dollar figure signifying money spent on the Iraq war. [Variety on Massive Attack night 1]
The highly political Massive Attack followed up their May 11th show at Terminal 5 with the second of their two shows at the venue last night, Wednesday, 5/12. Anti-Pop Consortium opened night one, and Neon Indian took their opening spot for the second night. Martina Topley-Bird opened both and performed as one of the band's rotating vocalists for both. Others behind the mic included Horace Andy and Deborah Miller.
The Terminal 5 gigs came after two in Toronto. The short "tour" finishes up on the west coast and ends with an appearance at Sasquatch on May 30th. More pictures of the headliner from the May 12th show (the many outfits of Matina Topley-Bird included), with the openers from the May 11th show, and a video compilation of songs from night one with three videos from night two, below...

--
Martina Topley-Bird (Tuesday night) by Ryan Muir
Anti-Pop Consortium (Tuesday night) by Ryan Muir
Massive Attack (Wednesday night) by Chris La Putt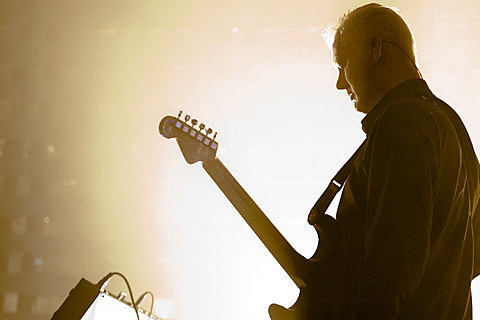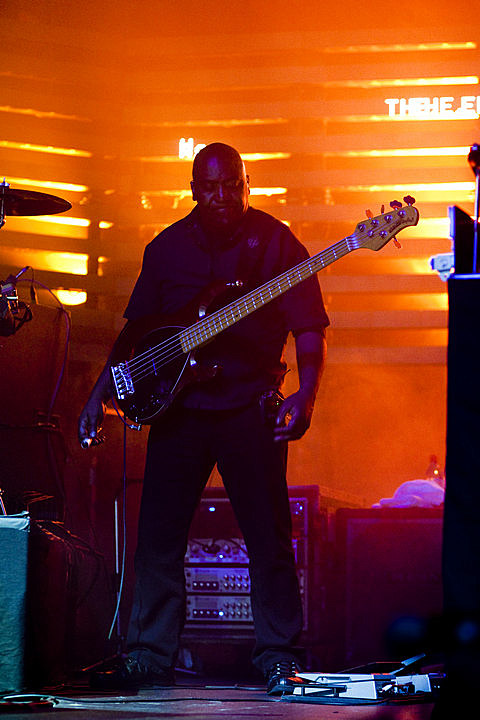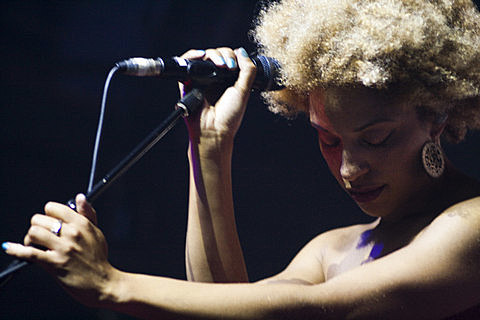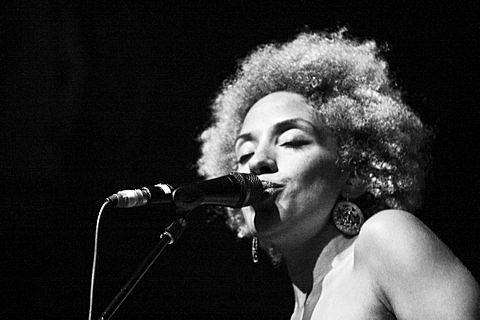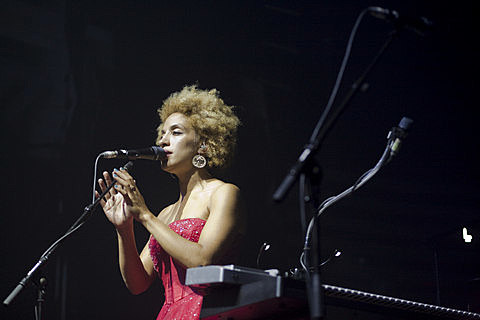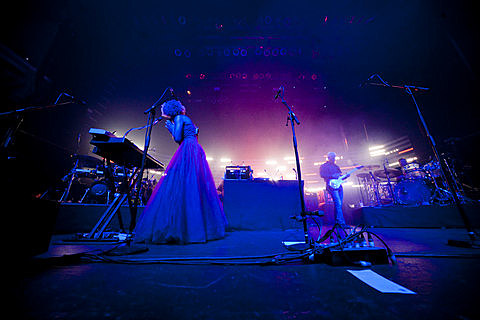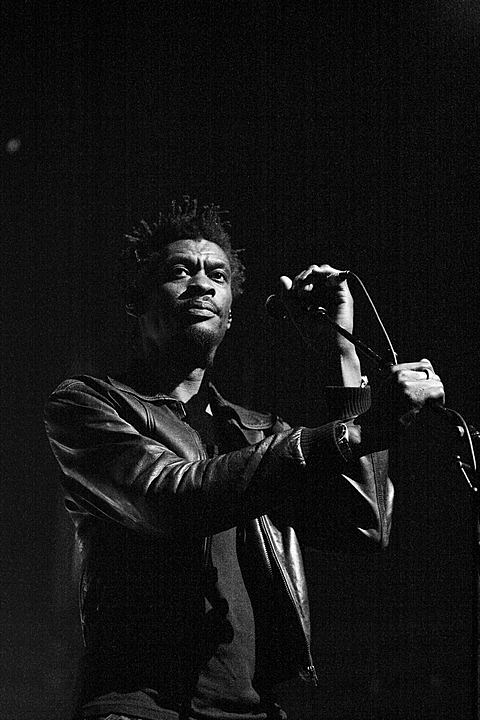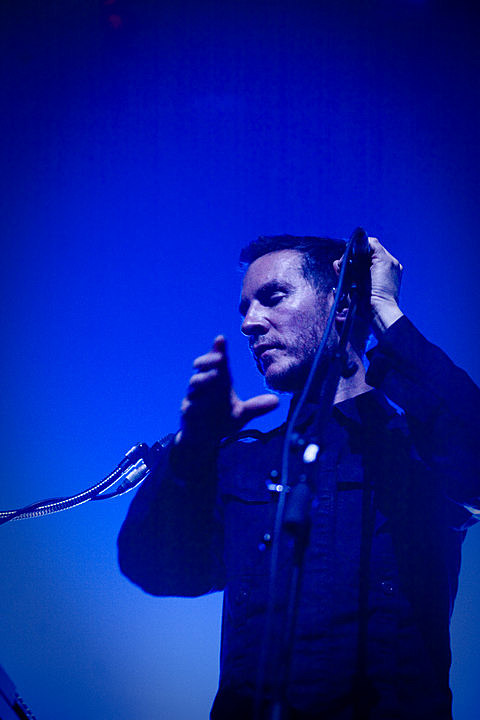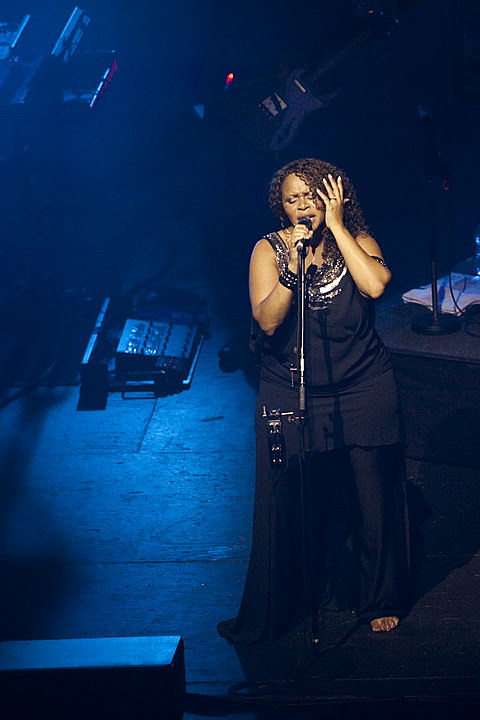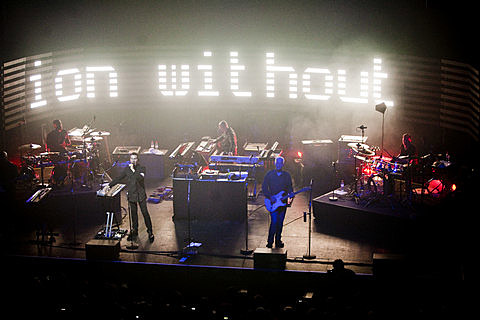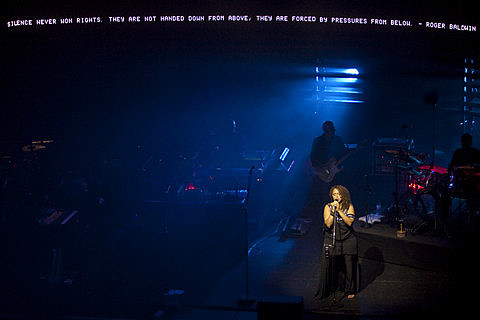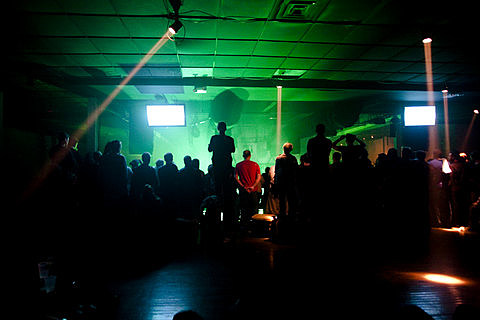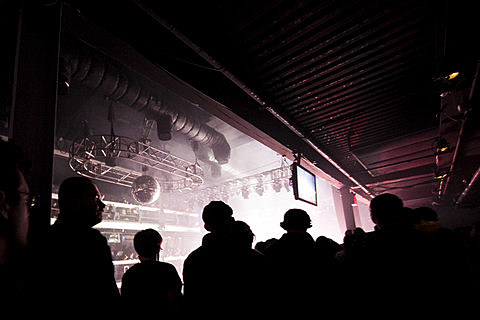 No setlist here, but I think it was very similar to the first night's. No pics of Neon coming either (sorry!). Night two pics HERE.
Massive Attack at Terminal 5, NYC May 11th

Massive Attack at Terminal 5, NYC May 12th

Massive Attack at Terminal 5, NYC May 12th

Massive Attack at Terminal 5, NYC May 12th