Mastodon, Dillinger Escape Plan & Red Fang played Terminal 5 (pics, video & setlist) ——- East of The Wall playing Brooklyn
While Coke Bust/Masakari/Sick Fix/Grudges was tearing down Acheron on 11/19, a much larger show was brewing at Terminal 5 featuring Mastodon, Dillinger Escape Plan and Red Fang as part of the trio's tour together. Mastodon's set covered their entire recorded output, including newer tracks like "Curl of The Burl" all the way to earlier favorites like "March of The Fire Ants" and, according to the set-list, "Iron Tush" (aka "Iron Tusk").
The sold-out show also featured an appearance from original DEP vocalist Dimitri Minkanakis (now a member of Argonauts) who joined the band on stage for performances of "Sunshine The Werewolf" and the classic "43% Burnt". Video of that is below.
While Argonauts have no upcoming dates, Brett of Argonauts will play Public Assembly on 12/14 with his other project East of The Wall. They'll be joined by Tournament (who play an Acheron benefit tonight with Hull/Naam), Family, and Fashion Week. The band is finishing up their US tour post-the release of their latest LP The Apologist.
Pictures, video and the Mastodon setlist from Terminal 5 is below...

--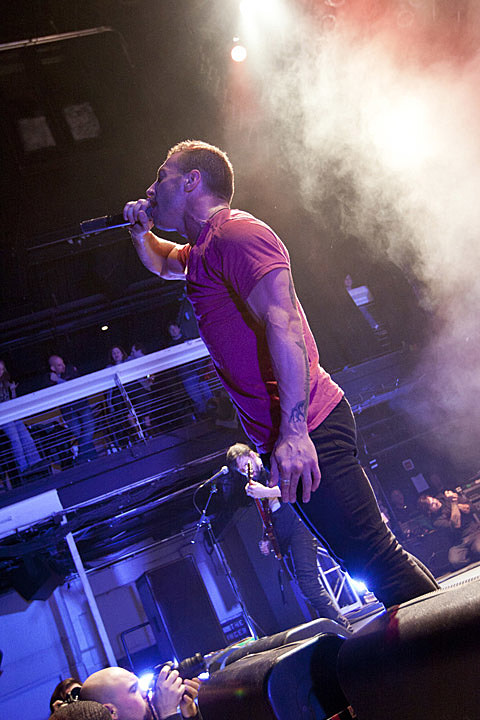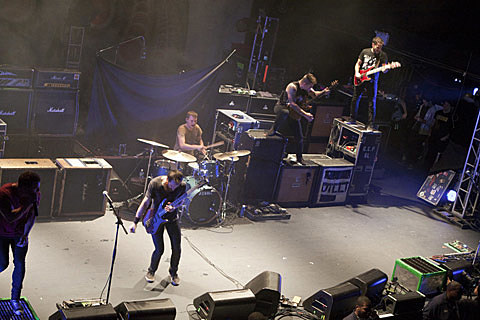 Dillinger Escape Plan "Sunshine" & "43% Burnt" Live at Terminal 5 w/ Dimitri Minakakis