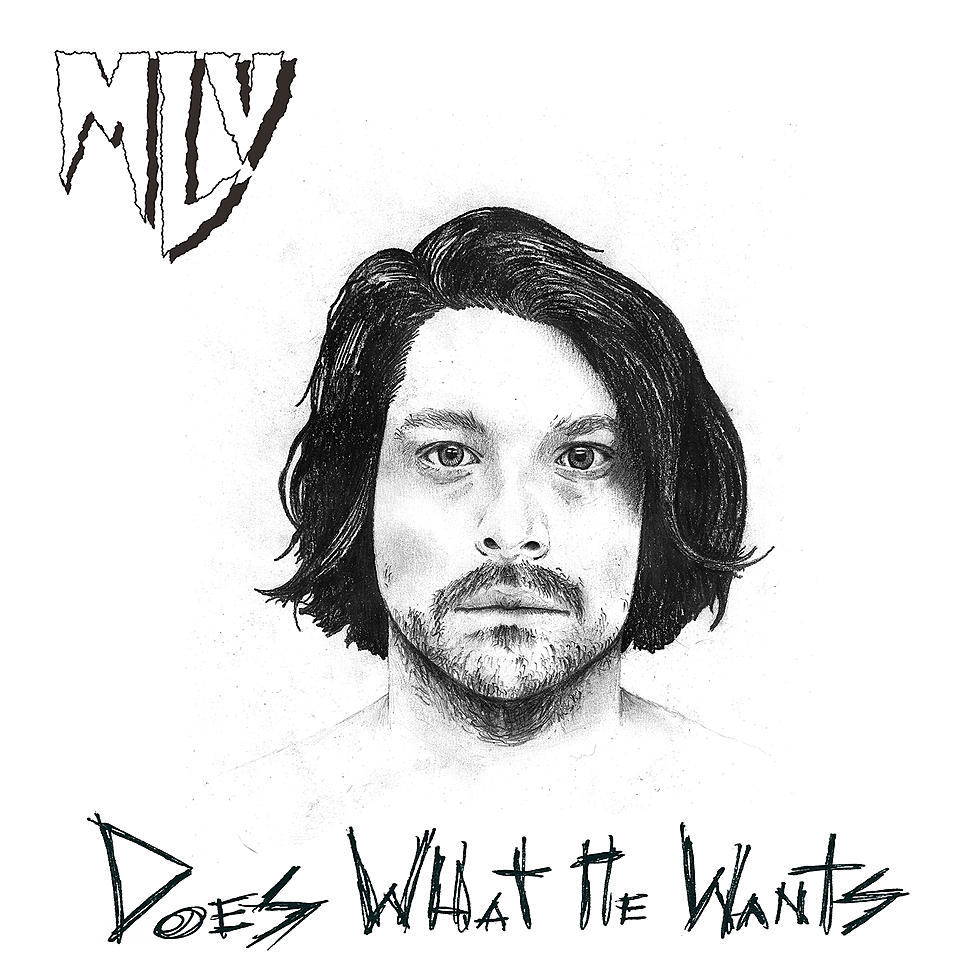 Matthew Logan Vasquez announces new album & tour, shares "Same"
Delta Spirit frontman Matthew Logan Vasquez released his debut solo album Solicitor Returns last year and he's set to follow it with a new one this year. It's called Matthew Logan Does What He Wants and it drops on April 21. Lead single "Same" is a lot more soulful than the rockin' Solicitor Returns and it's got some nice '70s-style string arrangements. Check it out below (via CoS).
MLV is also touring this year, including a Brooklyn show on April 29 at Rough Trade. Tickets for that show are on sale now. All dates, including SXSW, are listed below.
Tracklist
01. Same
02. Fatherhood
03. Fires Down In Mexico
04. Tall Man
05. Red Fish
06. From Behind The Glass
07. Old Ways
08. The Fighter
09. Headed West
10. The Informant
11. House Full Of Music
Matthew Logan Vasquez -- 2017 Tour Dates
03/10 - 03/19 Austin, TX SXSW
03/23 – Kansas City, MO @ Knuckleheads 50 *
03/24 – Tulsa, OK @ Cain's Ballroom *
03/25 – Fayetteville, AR @ George's Majestic Lounge *
03/27 – San Antonio, TX @ Sam's Burger Joint *
03/29 – Dallas, TX @ Granada *
03/30 – Austin, TX @ Emo's *
03/31 – Houston, TX @ White Oak Music Hall *
04/01 – Baton Rouge, LA @ Spanish Moon *
04/03 – Pensacola, FL @ Vynil Music Hall *
04/04 – Tampa, FL @ State Theatre *
04/05 – Ft. Lauderdale, FL @ Culture Room *
04/07 – Orlando, FL @ The Beacham Theatre *
04/08 – St. Augustine, FL @ Ponte Vedra Concert Hall *
04/09 – Tallahassee, FL @ Capital City Ampitheater at Cascades Park *
04/10 – Birmingham, AL @ Syndicate Lounge *
04/11 – Hattiesburg, MS @ Thirsty Hippo *
04/20 – Atlanta, GA @ Eddie's Attic
04/21 – Nashville, TN @ High Watt
04/22 – Lynchburg, VA @ Lynchfest
04/23 – Charleston, SC @ High Water Festival
04/25 – Durham, NC @ Pinhook
04/26 – Philadelphia, PA @ Boot & Saddle
04/27 – Washington, DC @ DC9
04/28 – Cambridge, MA @ Middle East Upstairs
04/29 – Brooklyn, NY @ Rough Trade
05/01 – Toronto, ON @ The Drake Hotel
05/03 – Detroit, MI @ Pike Room
05/04 – Chicago, IL @ Subterranean
05/05 – Indianapolis, IN @ Hi-Fi First Friday
05/06 – Madison, WI @ The Frequency
05/07 – Minneapolis, MN @ 7th St Entry
05/09 – St. Louis, MO @ Duck Room at Blueberry Hill
05/17 – Tucson, AZ @ Flycatcher
05/18 – San Diego, CA @ Casbah
05/19 – Los Angeles, CA @ Bootleg
05/20 – San Francisco, CA @ Bottom of the Hill
05/22 – Vancouver, BC @ Fox
05/23 – Portland, OR @ Mississippi Studios
05/24 – Seattle, WA @ Sunset
05/26 – Salt Lake City, UT @ Urban
05/27 – Denver, CO @ Larimer