Matthewdavid released 'a blue tape' (listen) ++ another MP3, Gaslamp Killer pics & upcoming shows too
GK photos by Brook Bobbins
DOWNLOAD: Matthewdavid - "Noche Y Dia / San Raphael" (MP3)
Matthewdavid

Alpha Pup Records is hosting a monthly event at Knitting Factory Brooklyn starting with the previously announced show this Saturday (5/28) with The Gaslamp Killer, Matthewdavid, Daddy Kev, and Mux Mool. Tickets are still on sale.
Above, we have an MP3 of the track "Noche Y Dia / San Raphael" off Matthewdavid's recently released Outmind. Download it for free (and grab "Like You Mean It" if you haven't already too). The recently-released video for the same song is below.
Even more recent (released this month via his Bandcamp) is "a blue tape" which you can stream in full below. To quote the Needle Drop, "If you're looking to space out, explore textures, and contemplate life, here's your chance."
Matthewdavid also plays 285 Kent on June 4 with Sun Araw who has other shows coming up too. Matthewdavid's friend Flying Lotus has some shows coming up too.
The Gaslamp Killer @ Terminal 5

The Gaslamp Killer was recently in NYC to open for A-Trak at Terminal 5. Pictures from that show (that Clipse also played) are in this post. More of them, with more dates too, below...

--
The Gaslamp Killer @ Terminal 5...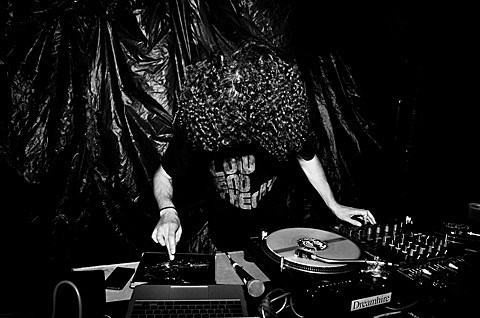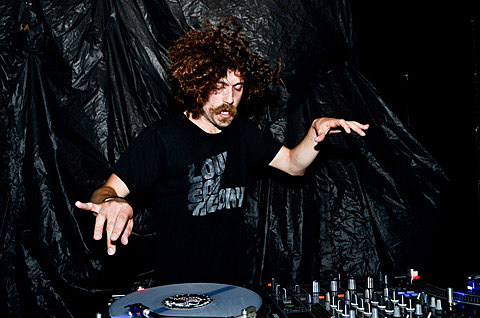 Matthewdavid "Noche y Dia / San Raphael" from matt amato on Vimeo.
Matthewdavid 2011 dates
5/28 Knitting Factory Brooklyn, NY
6/4 285 Kent Ave Brooklyn, NY
6/9 Amoeba Music Los Angeles, CA
--
The Gaslamp Killer -- 2011 Tour Dates
Sat, 28 May - Alpha Pup Nyc at Knitting Factory THE GASLAMP KILLER MATTHEWDAVID DADDY KEV..
Sun, 29 May - Movement Detroit 2011 - Day 2 at Hart Plaza / Michigan, USA
Thu, 02 Jun - Warriorz at De Kreun / Belgium
Sat, 04 Jun - Nuits Sonores 2011 - Night 4 at Marché Gare / The South, France
Sat, 04 Jun - We The People Festival at Bristol Harbour / West + Wales, United Kingdom
Fri, 17 Jun - Sonar Galicia 2011 - Friday at Expocoruña / North, Spain
Sat, 18 Jun - Sonar By Night 2011 - Saturday at Fira Gran Via / Barcelona, Spain
Sat, 09 Jul - Pitch Festival 2011 - Day 1 at Westergasfabriek / Amsterdam, Netherlands
Sun, 10 Jul - Pitch Festival 2011 - Day 2 at Westergasfabriek / Amsterdam, Netherlands
Sat, 16 Jul - Dour Festival 2011 - Day 3 at Dour Festivalground / Belgium
Wed, 27 Jul - Neopop Electronic Music Festival at Forte Santiago Da Barra / Portugal
Sat, 06 Aug - Hard Summer Festival at Los Angeles Historic State Park / California (South), USA
Fri, 19 Aug - Lowlands 2011 - Day 1 at Lowlands Festival Site / Other Regions, Netherlands