Mavis Staples played 2 nights at City Winery, doing it again tonight (pics & video)
"Saw legendary Mavis Staples @CityWineryNYC last night. She's been on that highway for 60 years, but she still has that GROWL in her voice." - Tom Beer
Soul legend Mavis Staples (of The Staple Singers) is currently in NYC on her current tour, which hit CIty Winery on Sunday (11/17) and last night (11/19). At 74 years old, Mavis is still in fine form, delivering the hits and some choice covers (like The Band's "The Weight"). Singer Dana Fuchs (who played "Sexy Sadie" in Across the Universe and will take part in NYC's upcoming John Lennon tribute) was there and said, "Last night at City Winery [I saw] of my biggest vocal influences--Mavis Staples! I cheered, cried, shouted a-men & hallelujah! ...What a show! What a powerful woman!!" Pictures from last night's show are in this post.
Last night's show was the second of a 3-night run at the venue, the final show being tonight (2/20) with Jake La Botz. Tickets for tonight's show are still available.
More pictures from last night, along with a video of her playing "Let's Do It Again," below...

---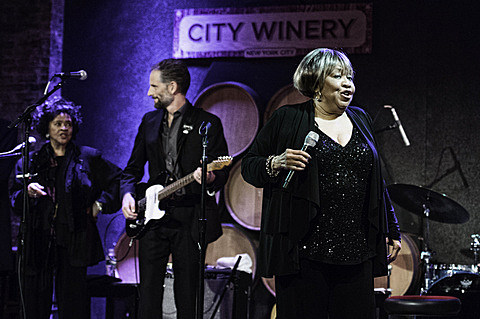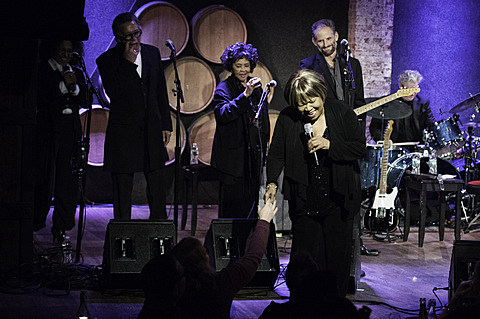 Mavis Staples - "Let's Do It Again"