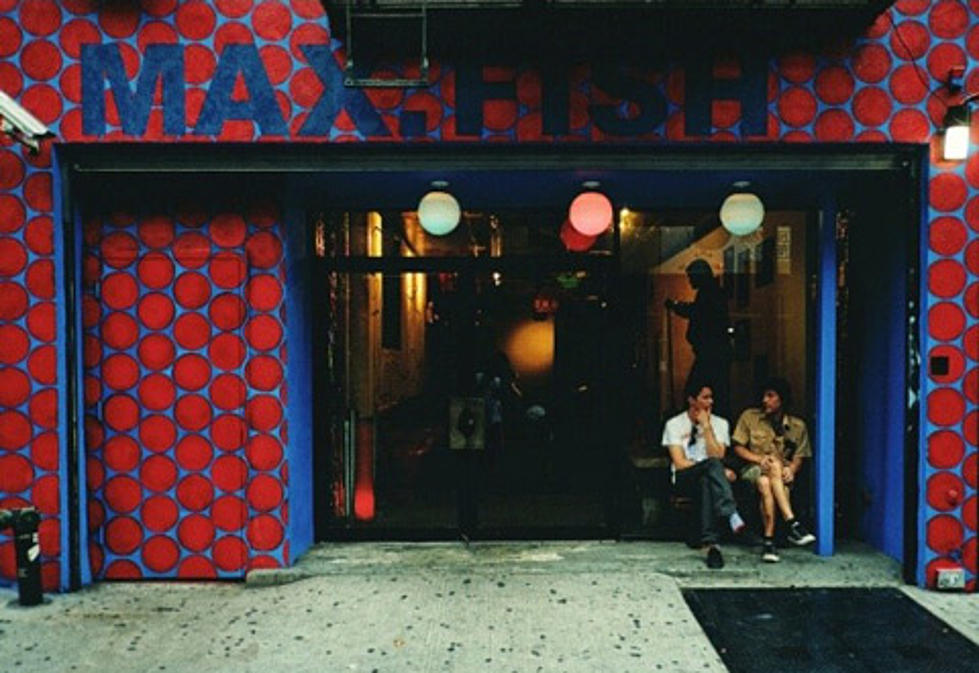 Max Fish stayed in Lower East Side, now open on Orchard, featured in new issue of 'Arkitip' magazine (video)
the new Max Fish / EL-P at 'Arkitip' party (via @jammy_york / Max Fish Facebook)

When last we posted, it looked like Lower East Side bar Max Fish was heading to Williamsburg after losing their lease on Ludlow St. But the bar instead ended up staying in the LES, moving to Orchard St betweeen Delancey/Stanton, had a soft opening on Friday (8/1) and officially began pouring drinks on Saturday (8/2). Last night (8/6), they hosted a party for Arkitip Magazine's latest issue which is devoted to the bar. El-P was there as you can see above and you can watch a short Arkitip documentary on Max Fish below.
As for what the new space is like, Bowery Boogie stopped by:
While the location is different, some elements of the overall vibe remain intact. For instance, lights on at night and the musty environment of sweat and body odor.

The illuminated cigarette and statue of "Bobby" both returned to the entrance.
Gothamist notes that the pool table is still in storage and the basement bar is not open yet. Has anyone been yet? We're glad to hear they stayed in the Lower East Side.

---
Arkitip No, 0060 - Max Fish