Melvins completed their 2-night, 5-album run @ Music Hall of Williamsburg (more pics, night 2 setlist & videos)
photos & videos by Dana (distortion) Yavin
Melvins @ Music Hall of Williamsburg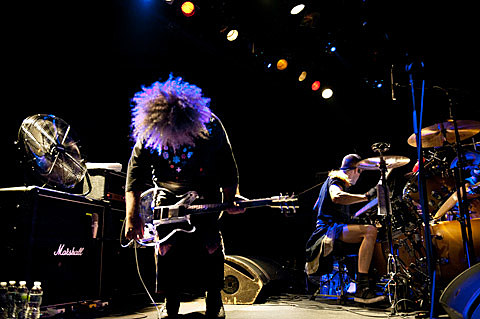 Melvins completed their NYC run last night (6/7), covering the classic releases Bullhead and Stoner Witch in their entirety over the course of the Tuesday night show. Check out a picture of the setlist from last night, as well as some video from the show below.
On Monday night (6/6), the Melvins focus was on three other classics, Lysol, Egg Nog, and Houdini. We already posted the setlist and pictures from that show, but a second set of pictures from that one are in this post too (we don't have a full set from Tuesday). More of them below.
Melvins also did the same in Austin, and will next give Minneapolis a taste. Their two shows there are on June 13th & 14th. Hopefully they're on their way in a car, and not a plane.
Though Melvins won't be back to Music Hall of Williamsburg in the forseeable future, Jared and Coady of the band will... with their band Big Business who joins Torche and Helms Alee for a tour and a show at the Brooklyn venue on July 20th. Tickets are still available.
Speaking of Helms Alee, the band will release their new LP Weatherhead via Hydrahead on June 21st. Stream a new Helms Alee song at the Hydrahead Records Soundcloud page. Still no word on more Harkonen shows (Ben Verellen of Helms Alee is a member), but we'll keep you up to date.
Torche didn't play Maryland Deathfest 2011, but 2/3 of them, I'm sorry... half of them, did as Shitstorm.
Melvins pics, videos and setlist below....

--
Melvins (6/6/11)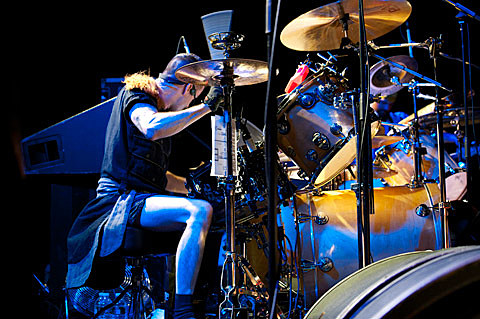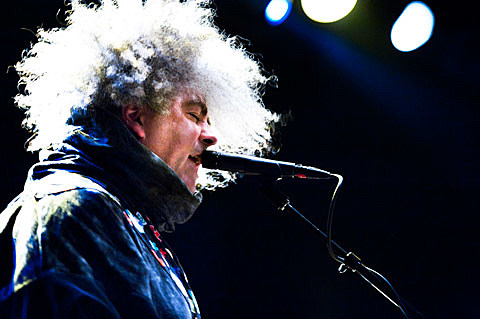 Melvins Setlist 6/7/11 (via Ford Models)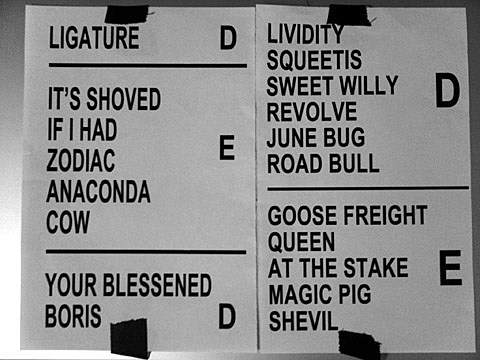 Melvins Music Hall of Williamsburg 06.07.11