Memorial Day Concert in Green-Wood Cemetery | Pics
The Green-Wood Cemetery in Brooklyn, NY is secretly one of New York City's greatest parks. Famous residents of Greenwood include Jean-Michel Basquiat, Leonard Bernstein, and the inventor of the sewing machine. They held a concert by the Goldman Memorial Band on Memorial Day 2005.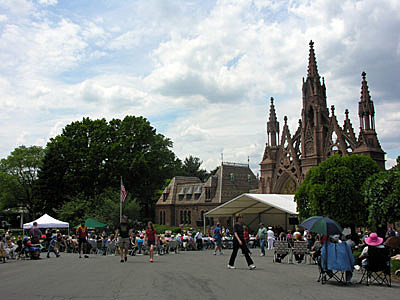 Sometimes I like to bring my dog there.