Memoryhouse reissusing (sort of) 'The Years' (MP3), played Glasslands w/ High Highs & North Highlands (pics & video)
Memoryhouse @ Glasslands

Memoryhouse played Glasslands on June 10 as part of a short run of dates. The Brooklyn show was with High Highs, North Highlands and Wonder Bear. A belated set of pics from that show is in this post.
Sub Pop is re-releasing Memoryhouse's The Years EP on September 13 on CD and vinyl. The EP has been re-recorded, remixed, and remastered and features two new songs. One of the new songs, "Modern, Normal" is available for download below. The band says:
"Very proud to share a first glimpse at our inaugural release with Sub Pop. This of course, is the first physical pressing of Memoryhouse's first EP, The Years, but I tend to find the term "reissue" doesn't really capture just what this EP entails. We've re-recorded Sleep Patterns, Lately, and To the Lighthouse in a manner that is consistent with memoryhouse's noises and idiosyncrasies while broadening our sonic pallet, and cleaning things up so that the songs are, you know, listenable. I'm even more excited about the new additions, "Modern, Normal", and "Quiet America". Believe me, these weren't added just cuz, which is to say that this isn't like the cantina scene from the 90s Star Wars re-release where random CGI monsters are found to be co-mingling with muppets. No. This EP is still full-muppet, but will provide some insights as to where our music is heading on our RealD 3D debut. So if nothing else, take with you the understanding that re-imagining The Years was a thorough and well-considered process, one that should hopefully yield many listens as the clock inches ever closer towards our first L.P.
The song, more pictures and videos from the Glasslands show down there too...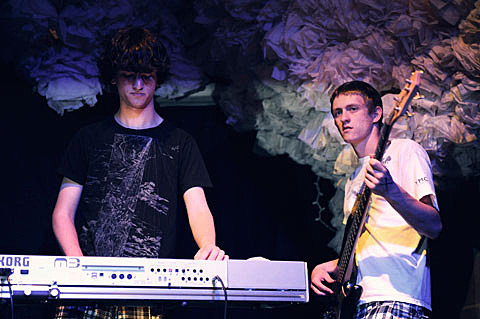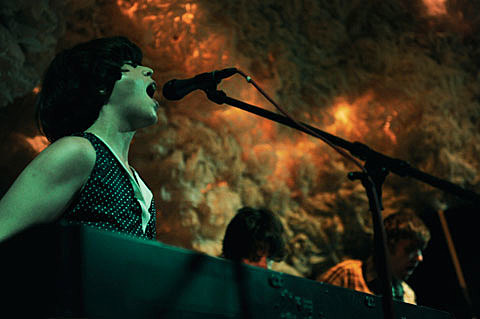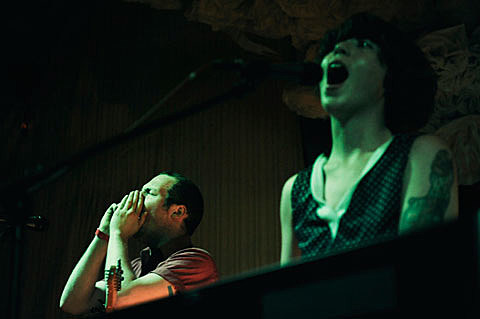 Memoryhouse at Glasslands 6/10/11

High Highs at Glasslands 6/10/11

Memoryhouse - "Modern, Normal"
Memoryhouse -- 2011 Tour Dates
Fri 11/04/11 Club Dada Dallas TX w/ Radio Dept