Memphis music doc 'Take Me To The River' being celebrated at The Apollo & Brooklyn Bowl (we have a coupon) —– William Bell, Otis Clay, Bobby Rush & more performing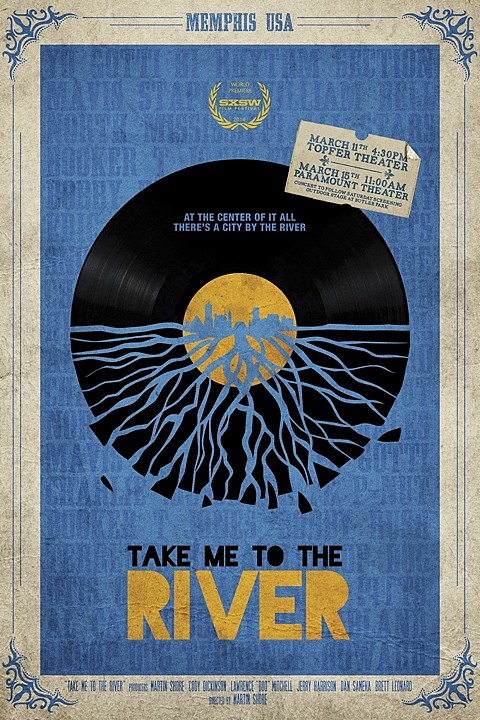 Take Me To The River is a new-ish documentary on the Memphis music scene. You can watch the trailer below and here's the synopsis:
"Take Me To The River" is a feature documentary and record celebrating the inter-generational, inter-racial, inter-gender musical influence of Memphis in the face of pervasive discrimination and segregation. The film brings multiple generations of award-winning Memphis and Mississippi Delta musicians together, following them through the creative process of recording a new album, to re-imagine the utopia of racial, gender, and generational collaboration of Memphis in its heyday. Hip-hop artists such as Snoop Dogg, PNut, Hustle & Flow's Oscar-winning Frayser Boy, Al Kapone and Yo Gotti are paired with Grammy-winning legends of Memphis soul and R&B, including Mavis Staples, Bobby "Blue" Bland, Booker T. Jones, Charlie Musselwhite, Bobby Rush, WIlliam Bell, Otis Clay, and the incomparable session musicians of Stax and Hi Records. Oscar nominee Terrence Howard is our "MC" through the story as well as one of our recording artists.
Several of the artists featured in the documentary, including William Bell, Bobby Rush, Otis Clay, Frayser Boy, and Al Kapone, along with The Talking Heads' Jerry Harrison, will be celebrating the film with two live shows in NYC, backed by The 13-Piece House Band with Stax Records Hi Rhythm Section, and The Royal Memphis Horns led by Ben Cauley with special guests Stax Music Academy All-Star Broomfield Band.
The first of those shows, billed as "Take Me To The River LIVE," happens at Brooklyn Bowl on February 11. Tickets for that one are on sale now, and you can get $15 off with the promo code: STAX.
They do it again at Apollo Theater on February 12, with the addition of students from STAX Music Academy and students from NYC public schools. Ticket for the Apollo show are on sale, and also support bringing New York City public school students to the event as part of the film's educational initiative.
Brooklyn Bowl also has a slew of other tribute events coming up this month. Tonight (2/6) they've got a show to celebrate Bob Marley's 70th Birthday with Karl Denson's Tiny Universe, Roosevelt Collier, and Greg Humphreys Electric Trio (tickets).
Tuesday (2/10) is the Grateful Dead tribute with Alex Bleeker and The Freaks, Cass McCombs, Lenny Kaye, members of Darkside, Woods and more (tickets). Two days later, Who's Bad, the Michael Jackson tribute band, hits the venue (tickets).
The annual J Dilla tribute, Donuts Are Forever, happens February 15 and is sold out. There's also a Dilla celebration at Littlefield tonight (tickets).
Check out the trailer for Take Me To The River below...

---