Metallica announcing a two-day NJ festival today?
Metallica @ Yankee Stadium in 2011 (more by Dana (distortion) Yavin)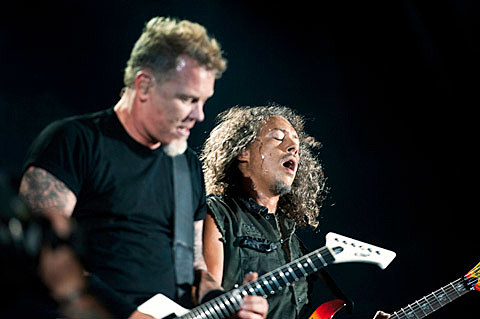 Metallica sent out a "Save the Date" on Friday. Along with the below video, it included this message:
WHO: Metallica
WHAT: Save The Date
WHEN: Tuesday, February 7th at 11:00 AM PST
WHERE: www.metallica.com
METALLICA IS THROWING A TWO-DAY FESTIVAL IN ATLANTIC CITY THIS SUMMER...

What we do know: a two-day Metallica festival is set for June 22 & 23 in Atlantic City, and due to be announced this afternoon. Many bands are playing.

What we don't know: everything else. We will update as soon as we find out more information. An announcement is set for 2PM EST, today.
Look for clues in the "Save The Date" video below...

--
Metallica Save the Date