Mexican Summer Five Years day 1 pics (Ariel Pink, Tamaryn, The Fresh & Onlys, Mike Wexler, Bob Trimble & more)
Ariel Pink / Fresh & Onlys / the crowd @ Mexican Summer Five 10/11/2013

Brooklyn label Mexican Summer celebrated its fifth birthday last weekend with Mexican Summer Five Years, a two-day celebration at Red Hook space Pioneer Works featuring much of the label's roster (and a few friends). This has been a big year for NYC label anniversary fetes, and while I dug the scene at DFA's and had a good time at Captured Tracks', hands down this was the best of the three and had a great time both days.
I was wondering if I would, though, on Friday night (10/11) as it took me more than an hour to get there from my Williamsburg apartment. G train (and some walking) or bus, it's a slow trek out there and I was a little grumbly on my way, but that all melted away when I got inside Pioneer Works. What an amazing, cavernous space, formerly used to build ships and tanks, with an almost as big outdoor courtyard where you could hang out if you didn't want to watch one of the bands. People did just that, not to mention taking in the music line-up, doing a little record shopping, checking out some of the space's art and generally had a relaxed time. It felt more like a party than a concert.
But on that tip, they did a great job with the stage, lighting and sound -- though it certainly helped that most of Mexican Summer's artists benefit from natural reverb and echo.
Bob Trimble

A late start by me, I missed Home Blitz, Bob Trimble (who was joined by Quilt for a song or two) and most of Mike Wexler's set. But The Fresh & Onlys were great. Their rhythm section couldn't make the trip from San Francisco, so it was singer Tim Cohen, guitarist Wymond Miles and a pickup bassist and drummer (snares and brushes mainly). With Tim playing acoustic, the songs took on new form and allowed you to really appreciate the craft -- and the genuinely amazing, creative guitarwork Wymond Miles brings to the equation. I know I verge on F&O superfan status, but they deserve all praise. Their new EP, Soothsayer, is worth checking out.
Tamaryn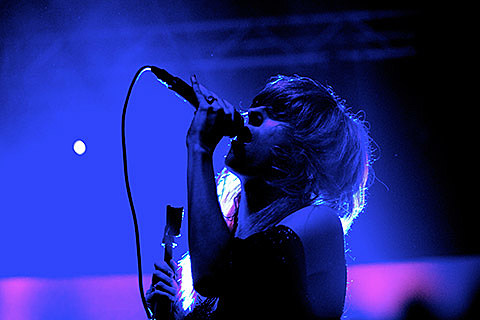 The good vibes (and acoustics) also helped with Tamaryn's set. She's starting to come out of her shell a bit too. Tamaryn used to play in near darkness but now has a projected video backdrop and, for this show at least, some dramatic lighting which put her in cool silhouette for most of her set.
Ariel Pink's Haunted Grafitti closed out the night. I am a casual fan and know of his rep as being shambolic, but they played what I thought was a terrific set, and Halloween-themed projections (including a clever appropriation of the Scooby Doo opening titles for their band name). Jorge Elbrecht, who would play the next night with his old project Lansing-Dreiden and just released a collaborative single with AP, is now a Haunted Graffiti member and brings no small amount of technical abilities on guitar. That collaborative single, "Hang Onto Life, with its chorus of "You screwed the pooch, now face it," was probably the highlight of the set. Pictures from night 1 of Mexican Summer Five are in this post.
We'll have pics from day 2 -- with Connan Mockasin, Linda Perhacs, Langsing-Dreiden, Spiritualized and many more -- are on the way. Meanwhile, you can download a free Mexican Summer fifth anniversary sampler here. If you live in NYC, you can catch Mexican Summer bands Quilt and Happy Jawbone Family Band (both of whom were excellent at MS5 on Saturday) tonight (10/16) at Cameo as part of the Mexican Summer/Kanine/Carpark showcase.
Check out more pics from Friday below.

---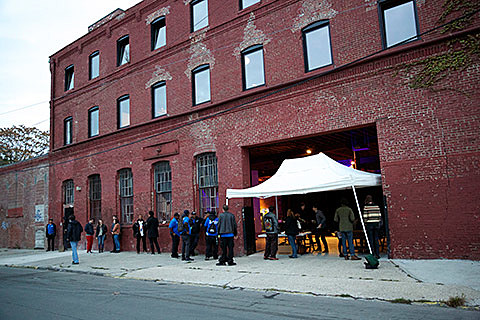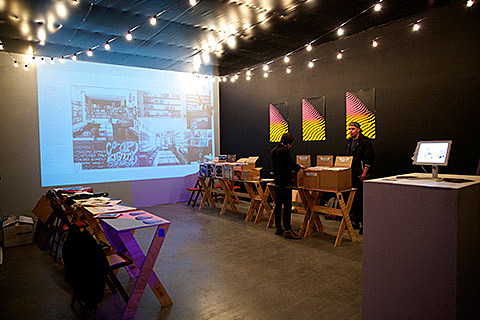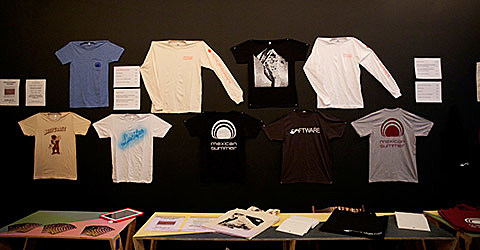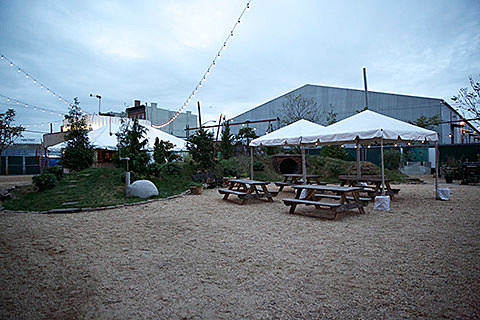 Bobb Trimble's Flying Spiders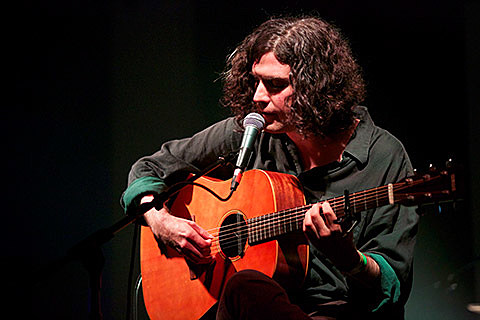 Captured Tracks' Mike Sniper on DJ duty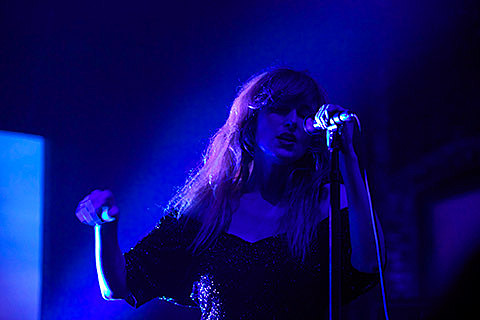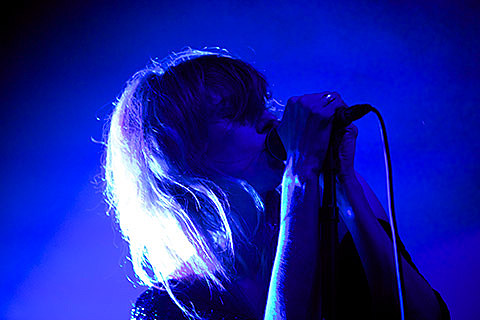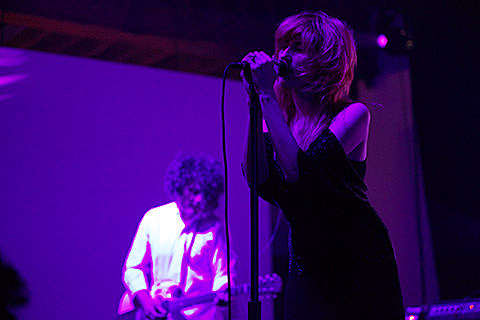 Dee Dee & Brandon Welchez
Ariel Pink's Haunted Graffiti