MIA says Superbowl middle finger was a Hindu hand gesture, played Terminal 5 again (and a party in Bushwick) — pics
photos by Dana (distortion) Yavin
MIA @ T5 11/4/2012

MIA's new album, Matangi, came out this week. Surrounding that, Maya talked with NPR where she explained a little about the album title (Matangi is the Hindu goddess of music), which also relates to her troubles with a certain "offensive gesture" during the 2012 Superbowl that she now claims was actually a Hindu hand gesture:
It's the Matangi mudra... in America you have gang signs, and people throw up initials and stuff like that. Well, 5,000 years ago, there was thing called a mudra, which is your sitting position when you do yoga or you're meditating or praying or whatever. And you have different ones based on what you're meditating over. There's not a lot of them that are named after gods and goddesses, but the middle finger is specifically named Matangi -- the Matangi mudra.
NPR followed that, basically, with a "really?" to which Maya replied, "Yes. Do you like that? (Laughing) It's good, isn't it?."
MIA was just in NYC for two shows at Terminal 5 and an appearance at the YouTube Music Awards. We already posted a set of her first T5 show (11/1) and now we've got a set from her second show at the venue which happened on Monday (11/4) in this post, plus bigger versions of some of these photos up on Facebook. After those shows, MIA then played an invite-only affair in Bushwick last night (11/5) presented by SPIN and the Soho House. Did anybody go to that?
More pics from Monday's T5 show, including a few of openers Partysquad, below...

---
Partysquad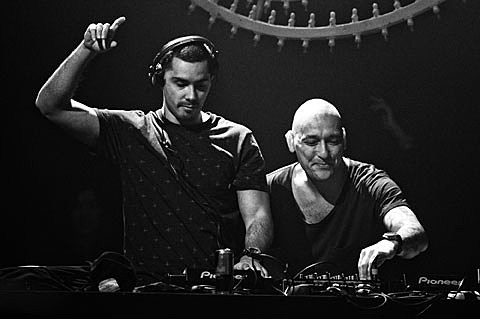 MIA