Michael Cera wants to get high with 'Crystal Fairy', will be at the FREE BV SCREENING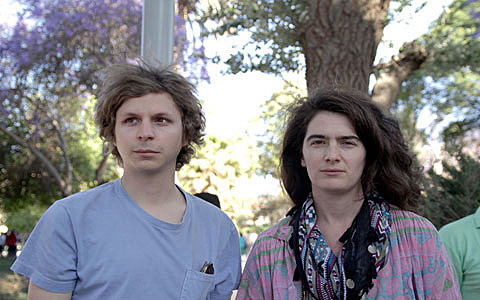 "[Michael] Cera plays Jamie, an entitled American whose main concern is getting to the next high. We meet him at a house party in Santiago, where, between lines of coke, he is momentarily transfixed by a dancing Crystal Fairy, and compelled on a whim to invite her along on a road trip he's planned with his Chilean amigos to partake of the hallucinogenic San Pedro cactus. He later regrets the invitation, but it's too late. Forced to bring her along, the trip becomes a test of wills between Crystal's damaged maternal shaman and Jamie's self-centered and increasingly isolated quest for the perfect high." [Filmmaker]
Crystal Fairy & the Magical Cactus, which premiered at Sundance this year and won the Best Director Award, is opening in theaters and on demand on July 12 thanks to IFC Films/Sundance Selects.
Meanwhile we're offering the chance for you to see the movie for free at the Wythe Hotel in Williamsburg on July 9 at 7:30 and with Michael Cera and Sebastian Silva in attendance, but RSVP is required and seats are super limited. For your chance at a seat, email RSVP@IFCFILMS.COM (Subject: BrooklynVegan Crystal Fairy screening). IFC will take it from there with confirmation emails and further instructions. Good luck. UPDATE: RSVP is now closed.
Check out the trailer below.

--

On a trip through Chile a boorish American expat named Jamie (Michael Cera) and three Chilean brothers plan to set off in search of the prized San Pedro cactus and its promise of beachy hallucinations. But in the previous night's drunken stupor Jamie invites a free-spirited fellow American (Gaby Hoffmann), whose devil-may-care worldview gives them more of an adventure than any of them had bargained for.