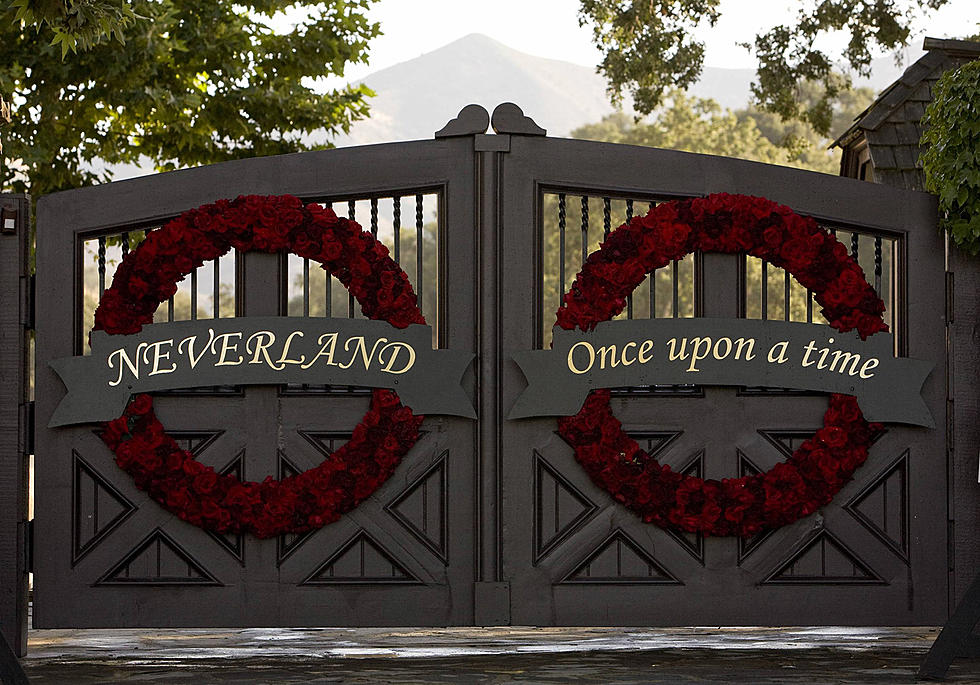 Michael Jackson's Neverland Ranch relisted at 70% discount
Michael Jackson's renowned former home Neverland Ranch is back up for sale, and at a steep discount from its 2015 $100 million listing, the Wall Street Journal Reports reports. The 2,700-acre property, located 40 miles outside Santa Barbara, CA, was purchased by Jackson in 1987. He lived there for over 15 years, until his 2005 criminal trial for the alleged molestation of 13 year old Gavin Arvizo. Now the ranch is owned by a joint venture between Jackson's estate and real estate investment trust Colony Capital, who stepped in when Jackson defaulted on a loan backed by the property. Colony did extensive upgrades on the ranch after Jackson's death, spending millions of dollars and renaming the property Sycamore Valley Ranch. As you can see in the property details, it still has some of its famous (and outlandish) features:
Sycamore Valley Ranch | "Neverland" is the ultimate ranch retreat and gated estate of approximately 2,698 acres located 5 miles north of the town of Los Olivos. The main residence of approximately 12,598 sq. ft. offers six-bedrooms, including a large first floor master suite with a private loft and two master baths. The home was designed by Robert Altevers for William Bone in a French Normandy-style and meticulously crafted to perfection in 1982. The home is nestled between extensively landscaped gardens and a four-acre lake complete with a waterfall, incredible pastoral views to the south and majestic mountain views to the north. An expansive covered outdoor barbeque area is perfect for entertaining and is located adjacent to the inviting pool and nearby pool house and tennis court. There are multiple structures on the property including three separate guest homes, a 5,500 sq.ft. movie theater with stage, several barns, animal shelter facilities, corrals and a maintenance shop.
A fire department building and 1950s firetruck are also still on the property, according to the listing agents, but the amusement park is gone.
Neverland, with its new name, was first put on the market for $100 million in 2015, but in the years since listings agents were switched, the price was cut to $67 million, and it was taken back off the market while mudslides and wildfires ravaged the area. Now it's being relisted by Suzanne Perkins and Kyle Forsyth of Compass, at $31 million -- a 70% discount.
The timing of the relisting is hardly ideal, as Leaving Neverland, a documentary that reexamines the abuse allegations against Jackson, is set to air on HBO on March 3 and 4. Jackson's estate is suing in an attempt to stop the airing, but HBO haven't wavered in their plans to air the four-hour film.
Oprah will interview Leaving Neverland subjects Wade Robson and James Safechuck, and director Dan Reed, for "Oprah Winfrey Presents: After Neverland," Pitchfork reports. The special is scheduled to air on HBO and Oprah's OWN on Monday, March 4 at 10 PM
Leaving Neverland will also be joined by a second documentary, Michael Jackson: The Rise and Fall, The Guardian reports. London investigative reporter Jacques Peretti, who has made three other documentaries about Jackson, will write and present the new film, which will air on BBC Two later this year. The Rise and Fall intends to "re-appraise" Jackson, and cover his life from childhood to preparations and rehearsals for the This Is It tour shortly before his death.