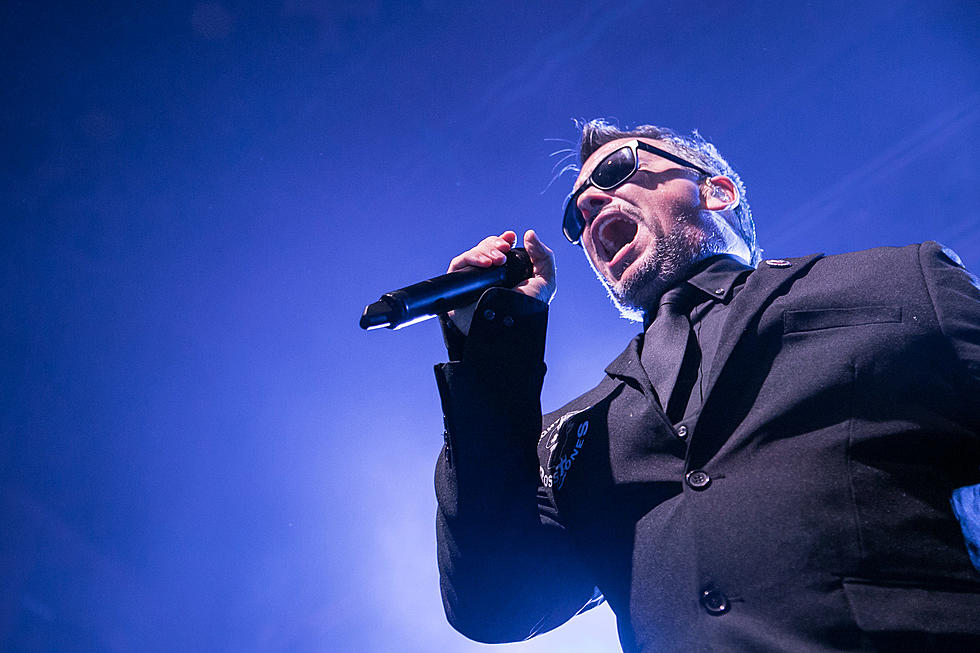 Mighty Mighty Bosstones brought out Jimmy G of Murphy's Law at Webster Hall (pics, video)
photo by Stephanie Augello
Ska-punk vets The Mighty Mighty Bosstones' debut album Devil's Night Out turned 30 today (HBD!), and last night (8/21) the Bosstones brought their tour to NYC's Webster Hall where they played two of its songs, including album closer "A Little Bit Ugly" which features NYC legend Jimmy Gestapo of Murphy's Law. Jimmy came on stage to join them for the occasion, and then they also played Murphy's Law's "Cavity Creeps" right after that.
They also covered "What The World Needs Now Is Love" and The Byrds' "Ballad of Easy Rider," the latter of which they've done at three shows since Peter Fonda's death, and they played a career-spanning set of favorites that included three off last year's While We're At It and so many others from throughout the Bosstones' three-decade career.
Bedouin Soundclash and The Pandemics opened. Pictures are in the gallery above, and setlist and videos are below.
The Mighty Mighty Bosstones at Webster Hall - 8/21/19 Setlist (via)
A Reason to Toast
The Rascal King
Dr. D
Someday I Suppose
Everybody's Better
You Left Right?
The Constant
Simmer Down (The Wailers cover)
He's Back
Hell of a Hat
Walked Like a Ghost
Hope I Never Lose My Wallet
Royal Oil
Nah, Nah, Nah, Nah, Nah
Sister Mary
Sunday Afternoons on Wisdom Ave.
Kinder Words
Bad News and Bad Breaks
Wonderful Day for the Race
They Will Need Music
Don't Worry Desmond Dekker
What The World Needs Now Is Love (Burt Bacharach & Hal David cover)
The Impression That I Get
A Little Bit Ugly (Murphy's Law cover)
Encore:
Ballad of Easy Rider (The Byrds cover)
Favorite Records
A Pretty Sad Excuse