Mike Doughty played Soul Coughing songs at Webster Hall (NSFW pics & setlist)
Mike Doughty @ Webster Hall - 11/23/13

Mike Doughty played a pretty unusual show on Saturday night (11/23) at Webster Hall, the final night of his tour, with local band Moon Hooch. Doughty, former frontman for the defunct Soul Coughing, has a successful solo career. He's also avoided playing Soul Coughing songs at the vast majority of his solo dates. But Saturday's set was, start to finish, all Soul Coughing songs, that he also just re-imagined and released as a complete album.
Some time last spring I heard that Doughty was setting out to do this. He crowd-sourced the funding (very successfully) via PledgeMusic, and introduced the project thusly:
"After my memoir [The Book of Drugs, released in 2012], which was so full of darkness, I picked up a guitar and, by myself, played through the songs I wrote in the 90s -- between the ages of 20 and 29 -- to figure out who I was, where I was, and what I was trying to say. I want to separate the songs from that darkness; maybe I can make them more like what I initially intended them to be."
Soul Coughing will probably be included any list top ___ favorite musical artists anyone asks me to make, but for me a large part of that is the raw darkness that Doughty talks about, so it was with some trepidation that I listened to this new album (titled after all the songs he included, but for the sake of brevity, called "Circles Super Bon Bon"). It's not a bad effort--the songs are still undeniably Doughty, but something about the album hasn't clicked with me yet. I have a great deal of respect for Doughty's reasons for wanting to go back and re-record. But these songs don't exist in a vacuum--it's impossible for me not to compare them to the originals.
What I also understand is that I am never getting a Soul Coughing reunion. It's not happening. Doughty, in the previously mentioned memoir, described his relationship with the other members of Soul Coughing as a "dark, abusive marriage." This show was my opportunity to hear Soul Coughing songs--albeit reworked versions.
Doughty chose New York band Moon Hooch (who self-describe as "cave music", just an annoying way to say "house music but with instruments") to open for him on this tour. Moon Hooch is pretty inoffensive, and play club music with two horn players and a drummer. They're very technically adept musicians, and the crowd seemed to enjoy their set--which included a contrabass clarinet producing some dub-step WUBWUBWUBWUUUUBs and a surprise, brief appearance of a nude dancer.
Doughty's live set was mixed for me, as I expected. Overall, it was an enjoyable experience with only a few sour notes. The songs themselves are strong, so stripped-down renditions with live instruments only emphasized how artfully crafted the original compositions were. But Doughty's use of live sampling for other songs felt, especially in combination with the drum and bass, incongruous. Some of this may be that my tastes favor heavily layered, textured use of samples (I'm not the biggest fan of drum machines). Here, Doughty favored less weighty sounds in his sampling, leaning towards sounds that could have come from a Casio keyboard. He was also a little heavy-handed with the sample board: songs like "True Dreams of Wichita" got bogged down by the insertion of unnecessary noise; "Super Bon Bon" didn't benefit from the addition of what I could swear were jaw harp samples.
But regardless of my feelings for the new arrangements? I still heard some remarkable music. He opened with a track that didn't make it onto the re-imagined album--"Is Chicago, Is Not Chicago." The "encore" (Doughty made a point of saying he wasn't going to pretend to go backstage and then act surprised as he came back out for an encore) began with an intimate, solo rendition of "Janine." "Circles" is still as bouncy and catchy as ever. "Screenwriter's Blues" lacked some of the original acid, but I still shouted along with him as he spat, "and the radio man laughs because the radio man fucks a model too."
Mike Doughty will also be a guest at Bobby Tisdale's talk show on December 5 at Over the Eight.
Pictures of Saturday's show are in this post. They continue, along with the setlist, below...

---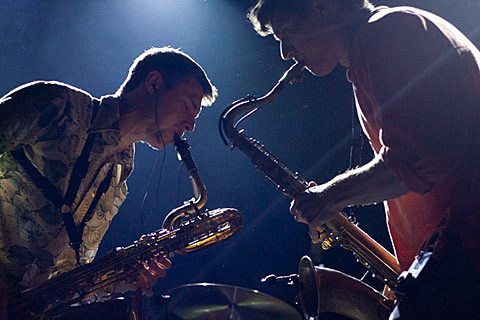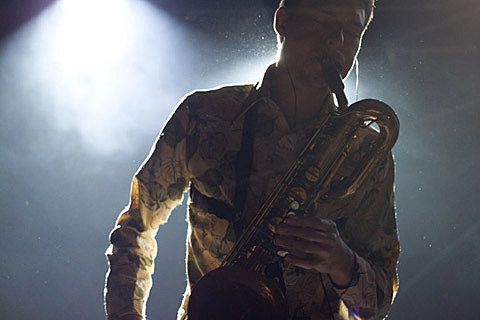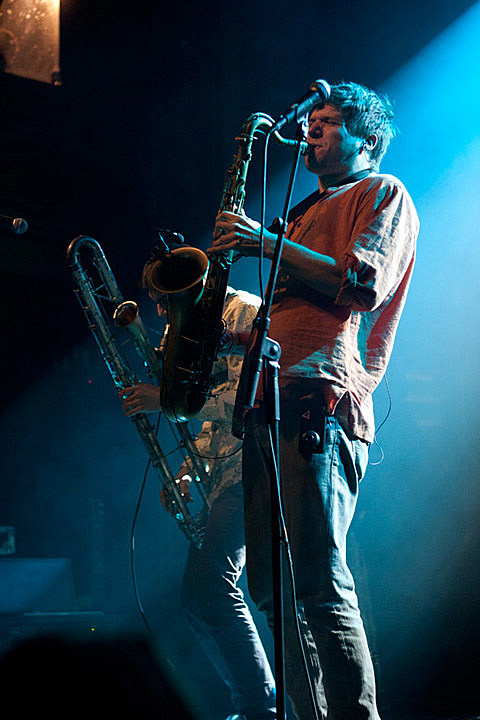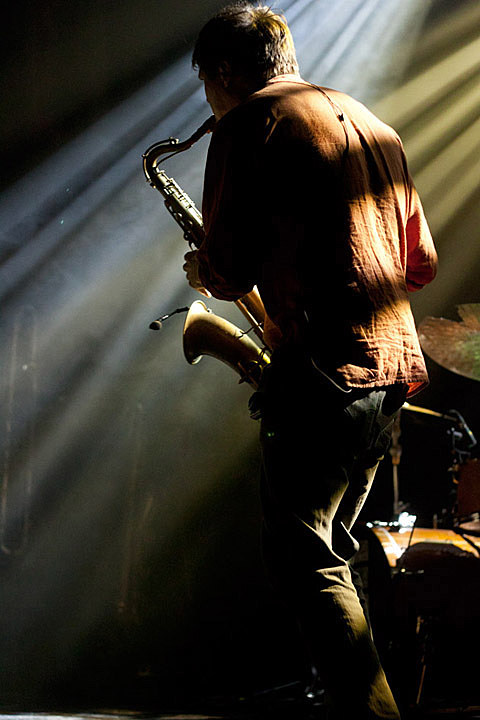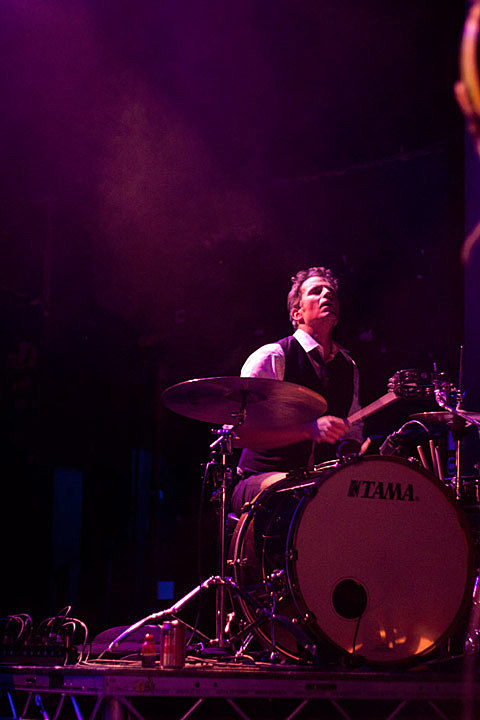 Mike Doughty at Webster Hall - 11/23/13 Setlist:
Is Chicago, Is Not Chicago
Sugar Free Jazz
Bus to Beelzebub
The Idiot Kings
Unmarked Helicopters
Lazybones
Screenwriter's Blues
Uh Zoom Zip
Mr. Bitterness
Soft Serve
How Many Cans?
Monster Man
True Dreams of Wichita
St. Louise Is Listening
Moon Sammy/So Far I Have Not Found the Science
Super Bon Bon