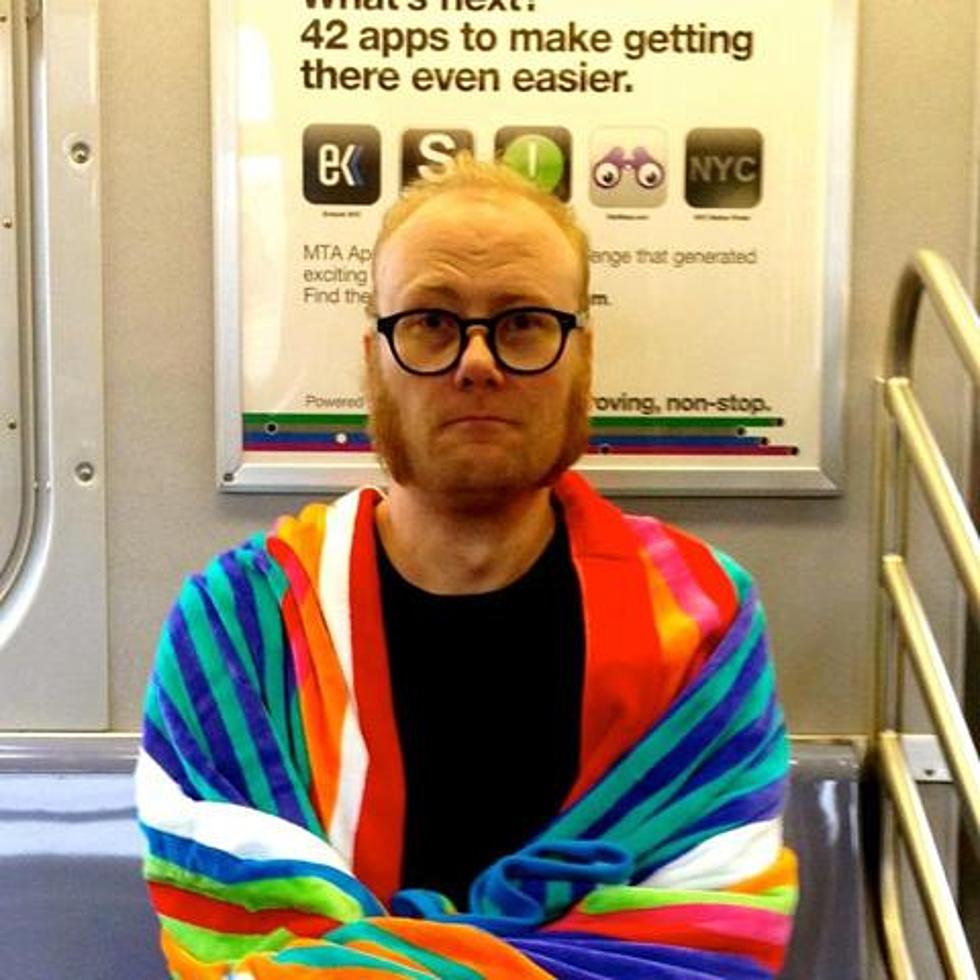 Mike Doughty reworked Soul Coughing songs on new LP, doing all SC songs on tour (dates, streams)
Mike Doughty has revisited songs from his '90s band Soul Coughing on his new album, Circles, which came out in September. Says Doughty of the project:
These songs are as I meant them to be, when I wrote them, in the '90s: some are club bangers, some are pop songs; in general, they're bigger, heavier, cleaner, funkier, more streamlined than the originals...

... My favorite songs on the album are the ones that, when I wrote them, I envisioned as club bangers -- I've finally gotten to make them into what I heard in my head. I spent a lot of time in the '90s in dance clubs -- house, hip hop, and techno music in New York in the early '90s, big beat and drum and bass in London in the mid-'90s. I wrote melodies on the dance floor, singing snippets of lyrics to myself, then went home and wrote them down as the drugs were wearing off.
You can check out a few videos and streams of these new versions below.
For his current tour, Doughty is also doing strictly Soul Coughing songs, and that tour finishes here in NYC at Webster Hall on November 23. Tickets to that show are still available. All upcoming dates are listed, along with those streams, below...

---
Mike Doughty - "Super Bon Bon"

Mike Doughty - "The Idiot Kings"

Mike Doughty - "Unmarked Helicopters"

Mike Doughty - "How Many Cans?"

Mike Doughty - 2013 Tour Dates
30 Oct 2013 Urban LoungeSalt Lake City, UT
01 Nov 2013 Biltmore CabaretVancouver, BC,
02 Nov 2013 NeptuneSeattle, WA
03 Nov 2013 Wonder BallroomPortland, OR
05 Nov 2013 Rio TheatreSanta Cruz, CA
06 Nov 2013 The FillmoreSan Francisco, CA
08 Nov 2013 The Fonda TheatreLos Angeles, CA
09 Nov 2013 The ObservatorySanta Ana, CA
10 Nov 2013 Crescent BallroomPhoenix, AZ
12 Nov 2013 TreesDallas, TX
13 Nov 2013 The BelmontAustin, TX
14 Nov 2013 Fitzgerald's: DownstairsHouston, TX
15 Nov 2013 Tipitina's UptownNew Orleans, LA
16 Nov 2013 CrowbarYbor City, FL
17 Nov 2013 The SocialOrlando, FL
19 Nov 2013 Mercy LoungeNashville, TN
20 Nov 2013 Terminal WestAtlanta, GA
21 Nov 2013 Cat's CradleCarrboro, NC
22 Nov 2013 9:30 ClubWashington, DC
23 Nov 2013 Webster HallNew York, NY