Mike Watt played Stooges songs w/ J Mascis & many guests @ LPR (to celebrate his book) — pics, video, setlist
In the live interview that took place before Hellride East (aka J.Mascis and Murph of Dinosaur Jr, and the guest of honor for the evening Mike Watt) hit the stage, Watt told rock critic Byron Coley about his intense love for John Coltrane ("I thought he was a punk") and how The Stooges changed his life. It was the latter that formed the basis for Hellride East's set at Le Poisson Rouge last night (5/2), as part of a release party for Mike Watt's new book On & Off Bass.
Featuring opening sets from throwback punk rockers Dead Trend and Brooklyn post-punkers Appomattox, the Hellride East set was comprised of 100% Stooges covers along with a shockingly large number of guest appearances. Names like Thurston Moore, Sharon Van Etten, Kurt Vile, Steve Shelley, and a gang of other guests sauntered on stage to help tear through Stooges classics like "TV Eye", "Loose" (with Thurston), "Dirt" (with Sharon), "Not Right", "Down on the Street", "1970", set closer "Fun House" and many more. Though the band was clearly loose and out to have a good time, it was a night of wonderful surprises and, like Iggy would say, a "Real Cool Time".
If you were there last night, you might already have a copy of the book (and signed). If not, you can still order yours. Mike Watt recently completed a tour with his old band fIREHOSE which hit Coachella.
Pictures and the setlist from Le Poisson Rouge, a video from the interview session, and the audio from an interview Mike did on WNYC Soundcheck earlier in the day, below...

--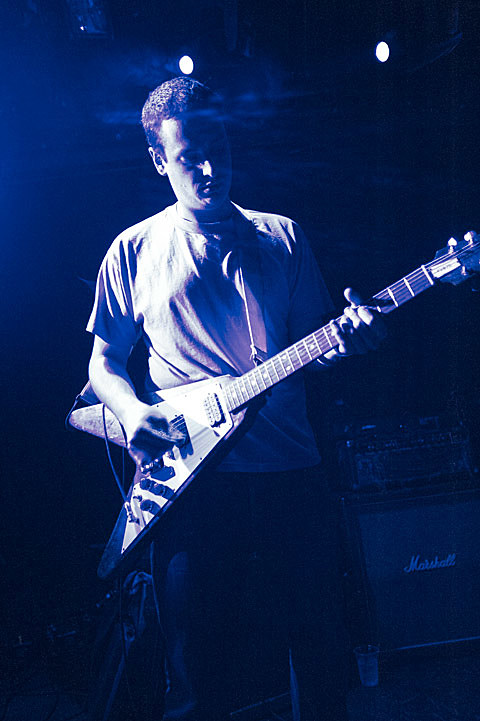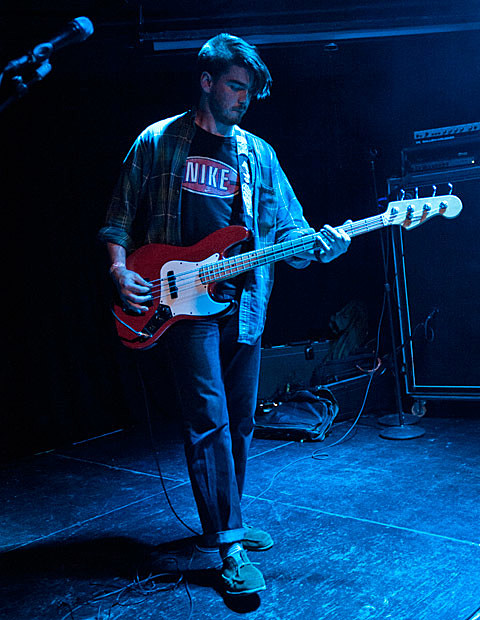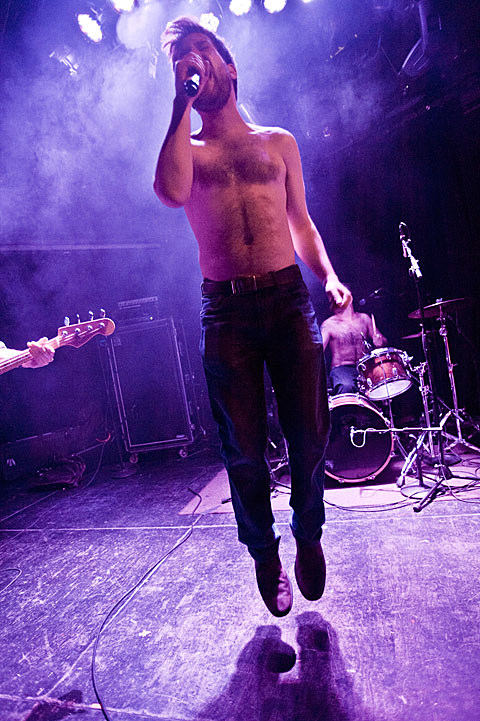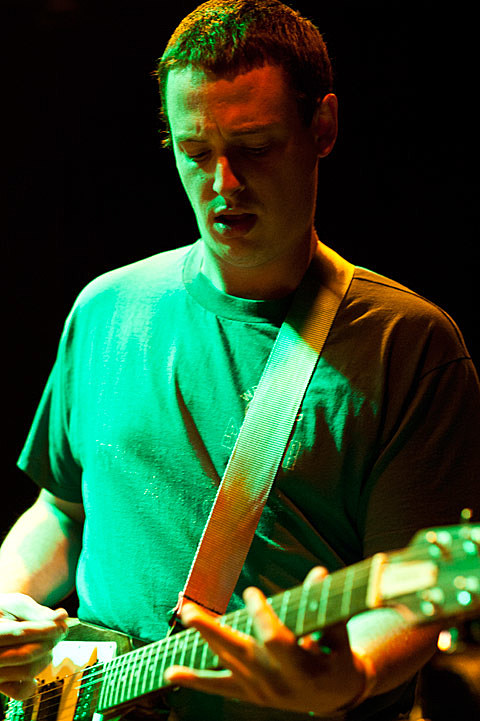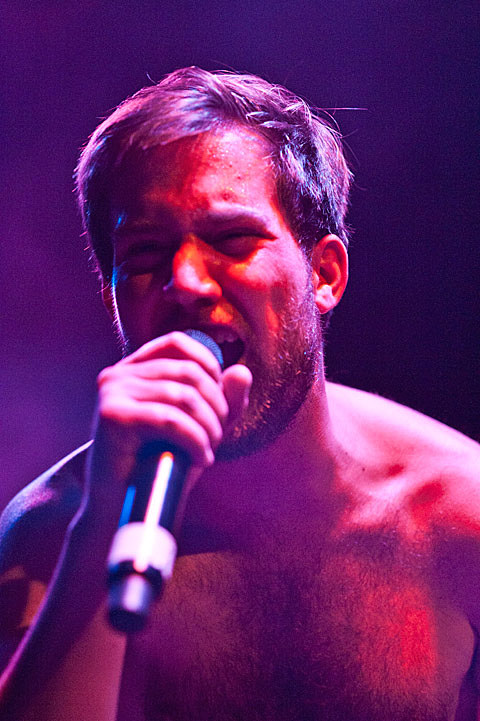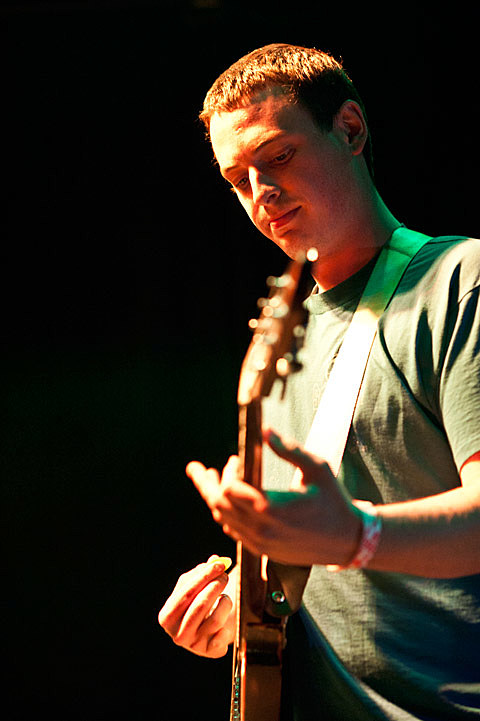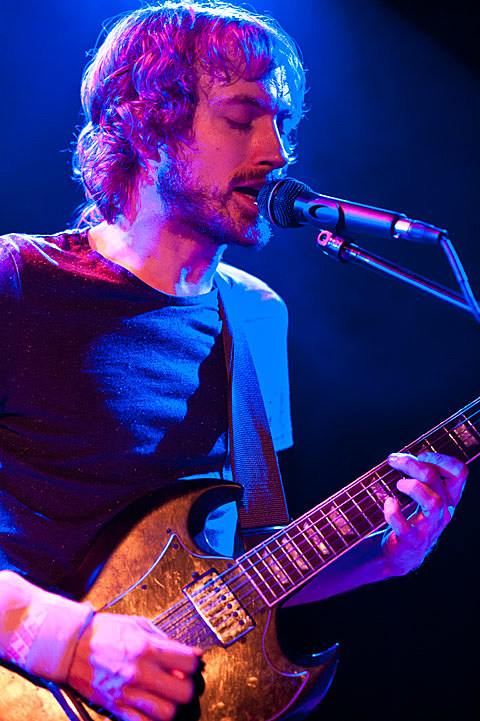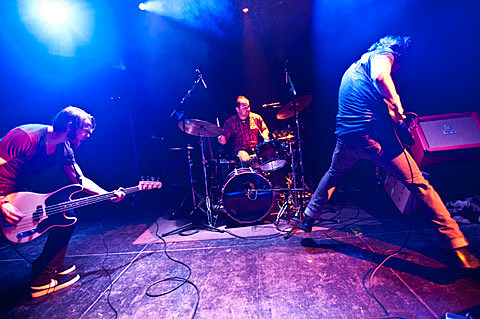 Mike Watt interviewed by Byron Coley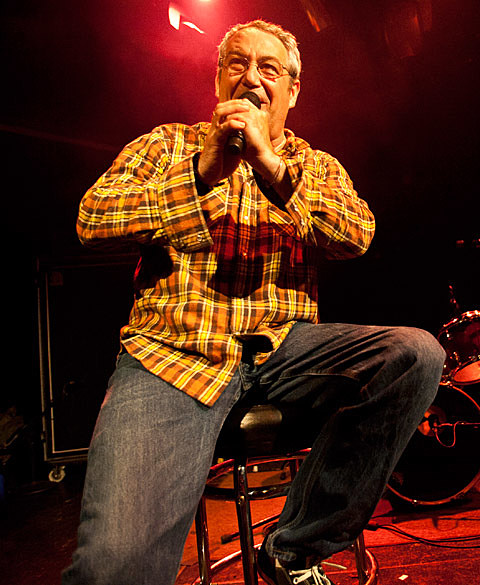 Mike Watt INTERVIEW 5/2/12 @ Le Poisson Rouge NYC

Hellride East with Don Fleming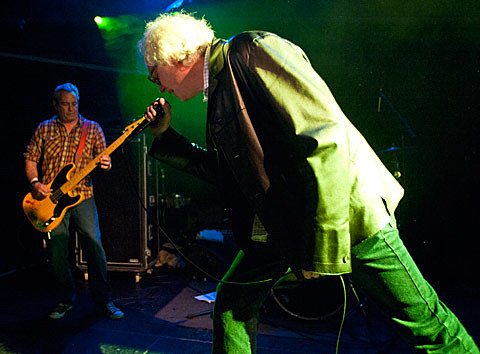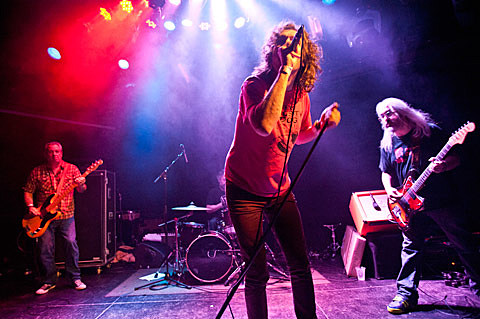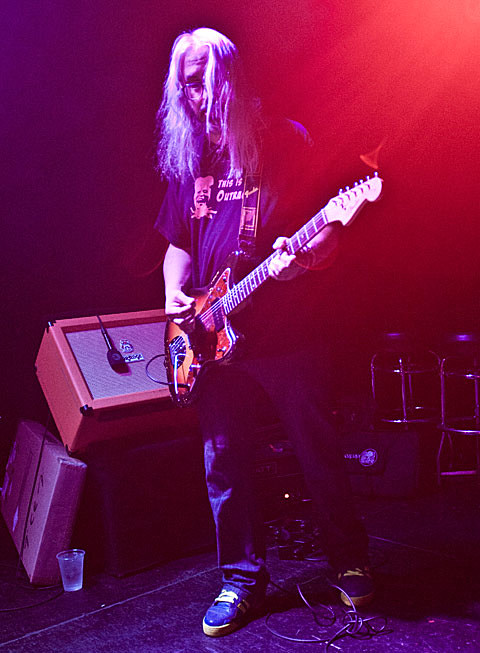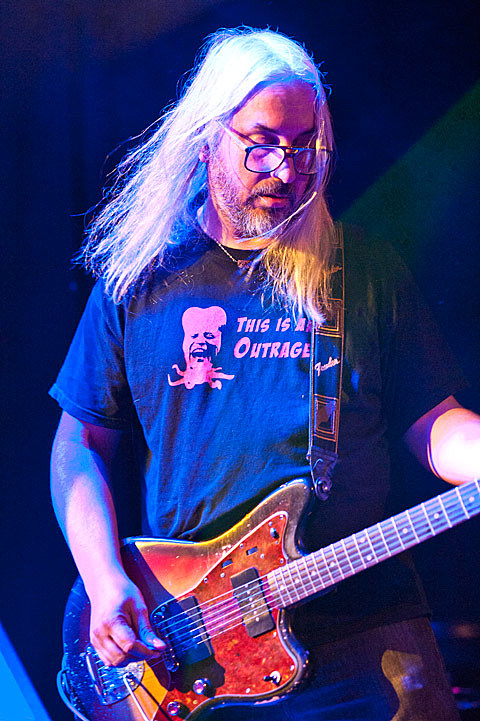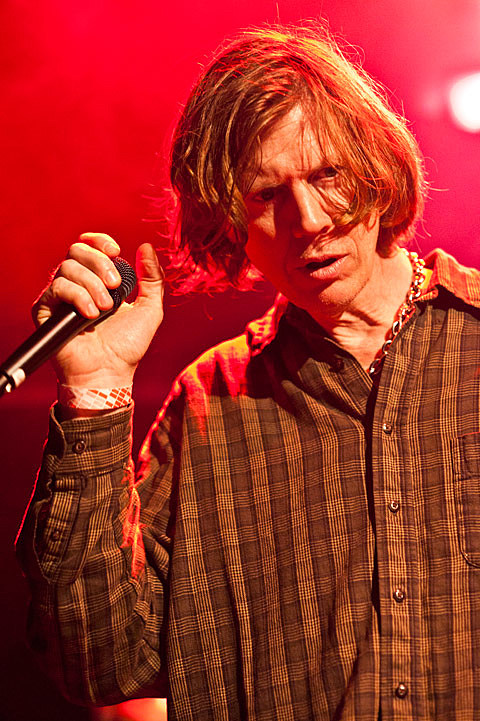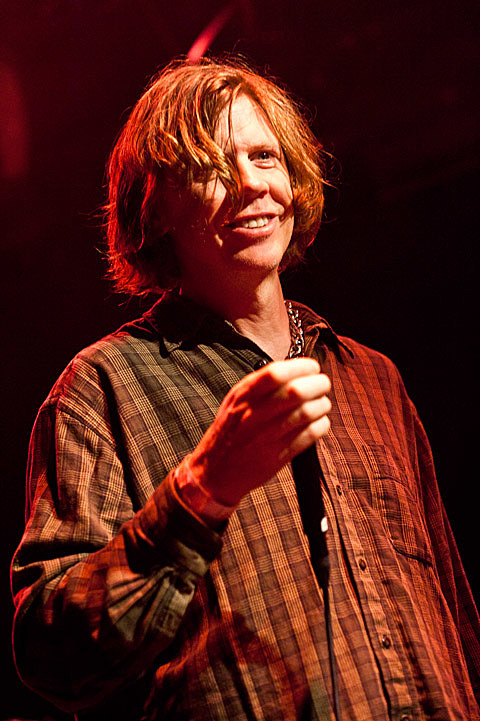 ...with Sharon Van Etten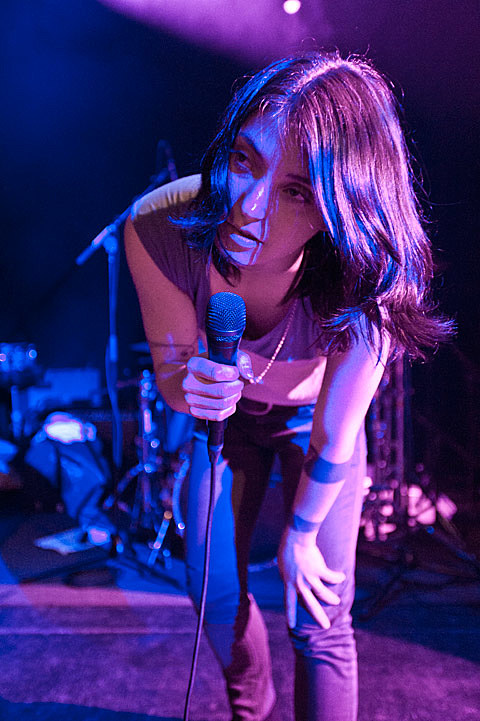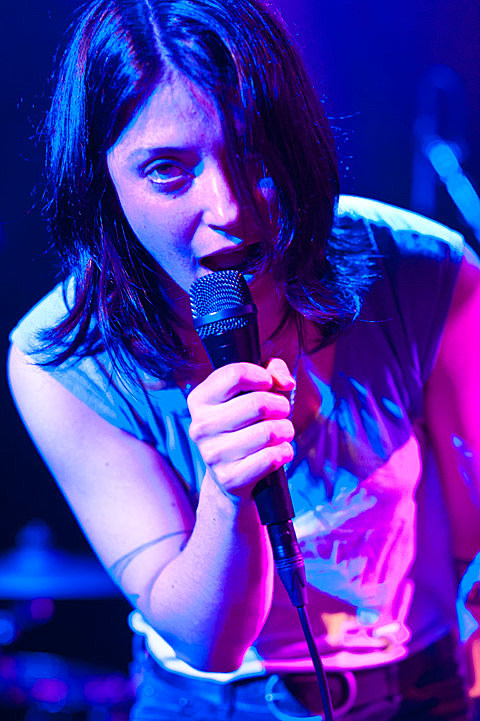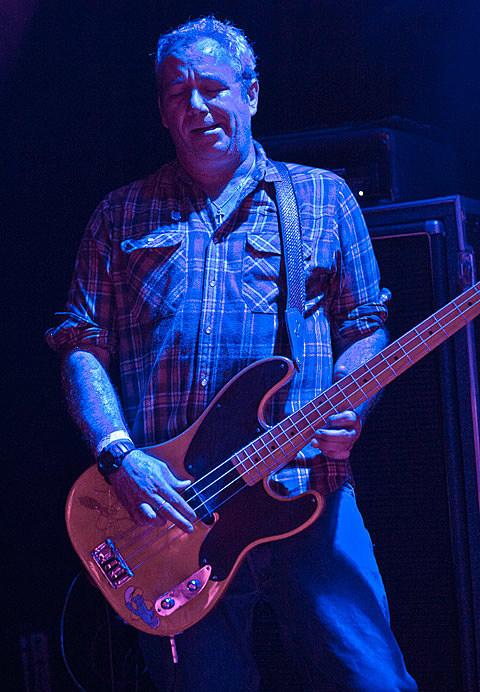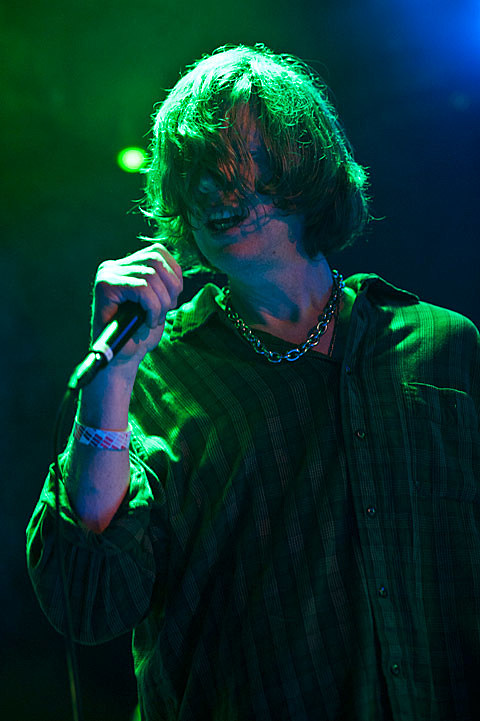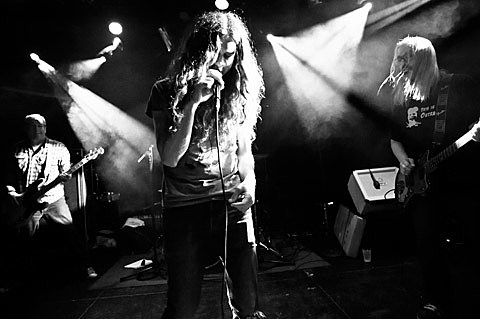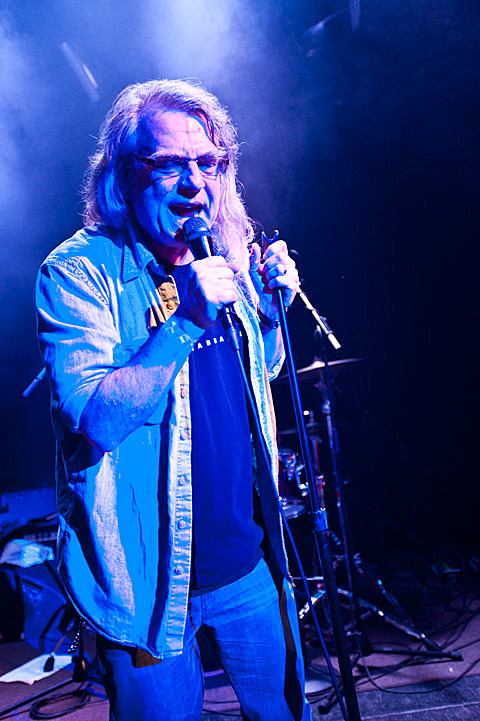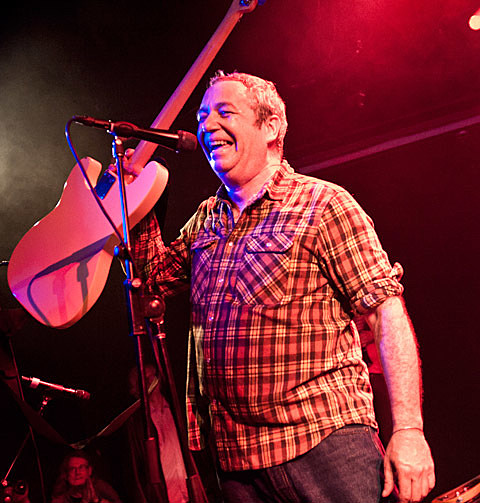 HELLRIDE EAST SETLIST 5/2/12
Real Cool Time with Don Fleming
TV Eye with John Petkovic
Loose with Thurston Moore
Dirt with Sharon Van Etten and Steve Shelley
Not Right (watt on vocals)
Down on The Street with Thurston Moore
No Fun with Kurt Vile
1970 with Noel (former soundman from the Continental on vocals)
Little Doll (Watt on vocals)
Fun House with Thurston Moore and John Petkovic on sax
LA Blues - with Byron Coley and John Petkovic