Minus The Bear & Annuals @ Webster Hall, NYC – pics
Photos by Chona Kasinger
"This past Saturday night [10/25] I saw Minus the Bear at Webster Hall. It was an awesome show; they are a very tight band that brought the crowd through a wide range of emotions. I was damn surprised that their drummer plays a basic, clear fiberglass Ludwig four-piece set with only two crashes, a ride cymbal, and hi-hats. His sound is generally much fuller than the equipment portrays. It's great seeing bands in small venues, where you can actually see the performers' faces instead of resorting to a big screen.
Afterwards, with time to kill before my train home, I went to my most favorite place on Earth (ok, my favorite bar at least) for some libations. Despite the large crowd in this oddly laid out location, I grabbed a seat at the bar, and had my first beverage. As I was consuming my second, a girl came up to me, 'Excuse me, sir'. [edmarsh.com]
More pictures from the CMJ show below...

Sylvie...
Annuals...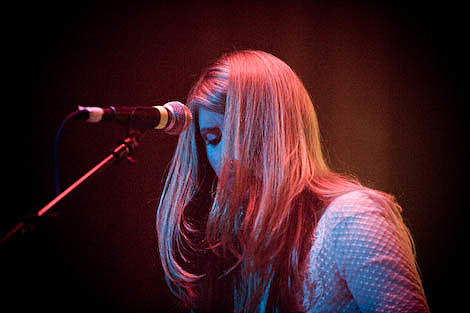 Minus the Bear...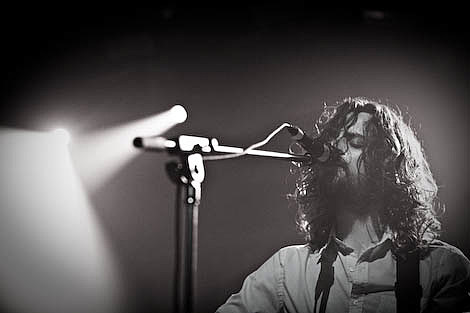 ---
This tour hit Starland Ballroom in Jersey one day later. More dates HERE.