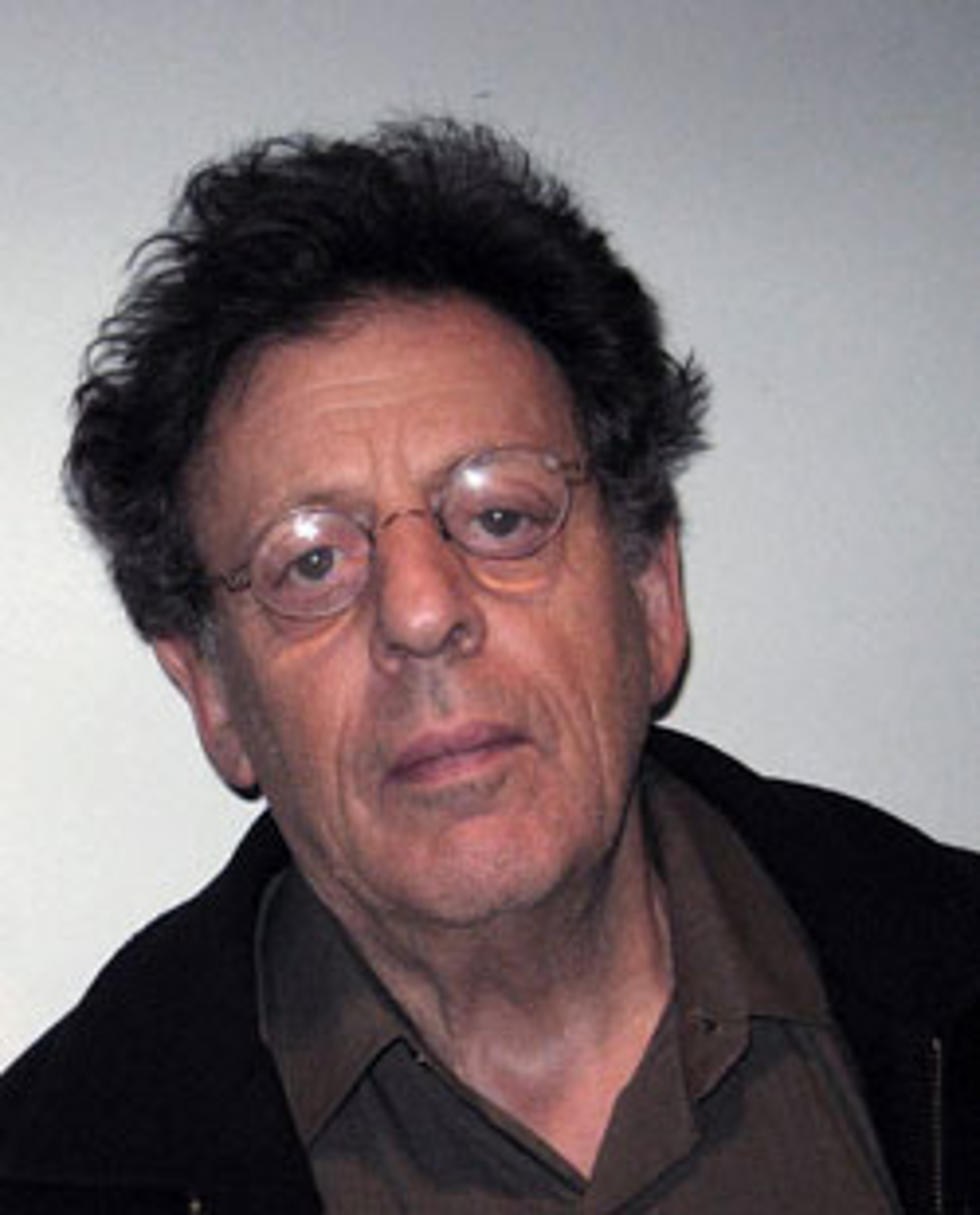 Mode Records benefit w/ Philip Glass (whose opera is @ BAM tonight) & John Zorn (who plays the Vision Fest marathon)
Mode Records has etched its name in the annals of music history, producing the avant-garde and modern classical music of influential composers such as John Cage, Morton Feldman, Iannis Xenakis, and Harry Partch. In its twenty-fifth year, they are hosting a six-hour benefit concert featuring very special performances by Philip Glass and John Zorn and a rare performance of John Cage's "Concert for Piano and Orchestra" with "Aria." This marathon of experimental music luminaries in the intimate Abrons Playhouse helps Mode Records to continue producing the best of New Music into the 21st century.
The Mode Records "Marathon" will happen this Saturday, November 21st at the Abrons Arts Center with a 6pm early show and a 7:30pm late show. Glass, whose opera Kepler makes its US debut at BAM this week (Nov 18, 20 & 21 at 7:30pm) (tickets are still on sale), will be at the early show only, performing solo piano work. That'll also feature a John Zorn-directed performance of his piece "Cobra." The later show will run four hours (the marathon part) and includes Respect Sextet playing music by Sun Ra and Stockhausen, John Cage's Concert for Piano and Orchestra with Aria (performed simultaneously) and The Jack Quartet with a performance of Iannis Xenakis' Tetra. Tickets are still available.
Thanks to the recession (and the other more nuanced factors we can lump in with it), the Mode concert is neither the only benefit nor the only marathon happening this week. Another benefit marathon this week (also with John Zorn) is happening at the Clemente Soto Vélez (CSV) Cultural Center (dubbed "The Suffolk" for CMJ this year) on Friday, Nov. 20th and Saturday, Nov. 21st. The beneficiaries of the 28 hour marathon are non-profit Arts For Art and the annual Vision Festival, which is going into its 15th year. Night one acts include Sex Mob, John Zorn solo, pianist Connie Crothers and her quartet, Sam Hillmer's Regattas and $KELETON$ Big Band (who are also at the Stone in December). Night two includes Milford Graves & Marshall Allen Duo and a cast of rotating musicians and groups. A full schedule is here. Tickets are on sale.
Yet another (!) benefit marathon comes from WFMU, who is currently holding a 24-hour benefit that runs until Wednesday, November 18th (today) at 7pm. More details on the fundraiser and why it's needed are below. Donate here.
A poster, the full Mode Fest lineup and relevant videos and info are posted below...

Arditti Quartet. Iannis Xenakis: Tetras 2/2

John Cage - Aria with Renga

Sun Ra Arkestra "Shadow World" West Berlin

Early show : Philip Glass performing his solo work; John Zorn's "Cobra" with Sylvie Courvoisier, Ikue Mori, Cyro Baptista, and other guests.

Late Show : Robert Ashley, David Behrman, Marco Cappelli, Andrea Centazzo, Tom Chiu, Stephen Drury, Isabelle Ganz, Joe Giardullo, John Heward, Jack Quartet, Margaret Leng Tan, Joe McPhee, Respect Sextet, Roger Reynolds, and the work of John Cage. Performances will feature the music of Crumb, Glass, Scelsi, Stockhausen, Sun Ra, Twining, Xenakis, and Zorn.
WFMU prides itself on holding only one on-air fundraiser per year: our annual Marathon, which is a 2-week-long frenzy of great prize giveaways, hilarious co-host banter, surprise guests, and more caffeine than a case of Sparks (RIP). The listener support we bring in during the Marathon is normally enough to fuel our fire for a full year. While WFMU came very close to making our goal during the Marathon this March, we still fell short (I smell recession).

Because it's tough to operate with an empty bank account and there's an entire winter to get through until our next Marathon, WFMU needs to break with tradition by holding a brief on-air fundraiser next week.

This will be our first and hopefully last ever 24-Hour Marathon, and we will do our best to make sure it is chock-full of fun-loving antics and amazing giveaways. We hope you can help us out with a year-end donation, and be sure to tune in.