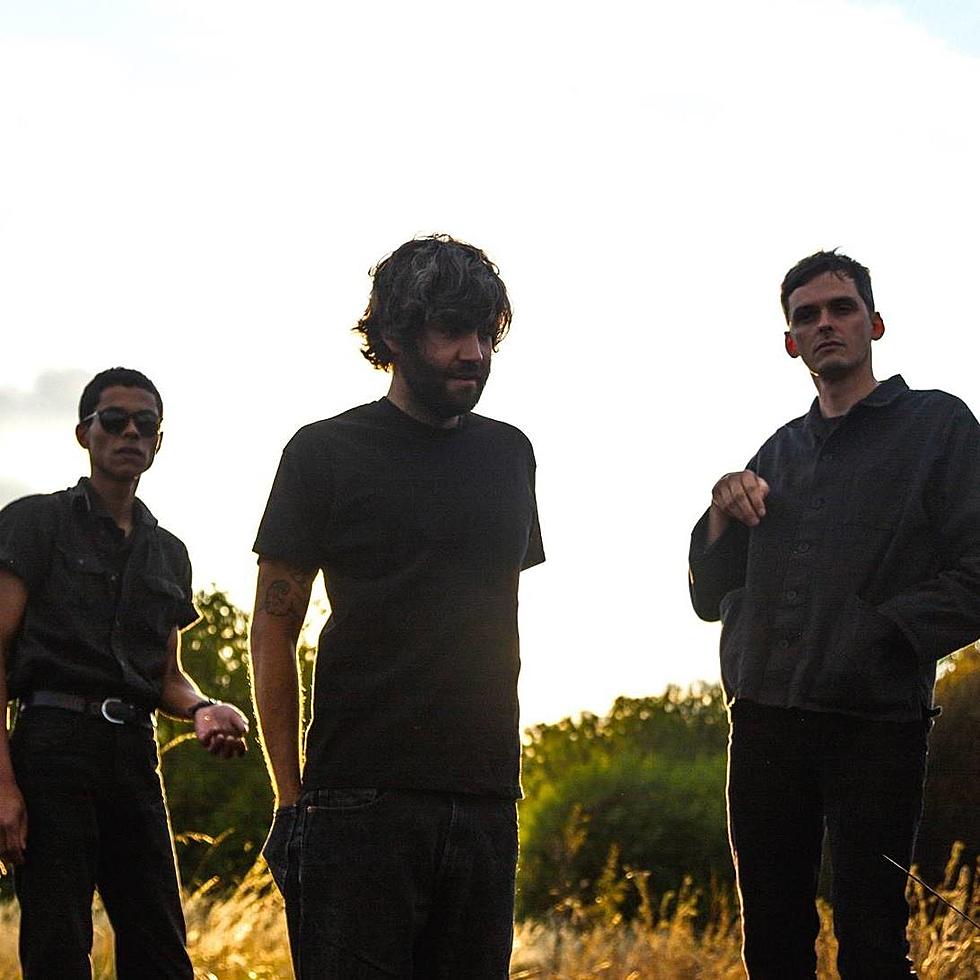 Modern Nature (mems Ultimate Painting, Beak>, Woods) announce North American tour
Modern Nature, the new group that includes Jack Cooper (Ultimate Painting, Mazes) and Will Young (BEAK>, Moon Gangs) and Aaron Neveu (Woods), just released their excellent debut album, How to Live. It's a got a real Magic Hour vibe, with Jack's voice rarely going above a whisper and the album's hypnotic grooves politely inviting you in. They've just made a video for "Nature," the album's penultimate song. Director Conan Roberts juxtaposes wide landscape imagery with the very British tradition of Morris Dancing. You can watch that, and stream the album, below.
The band will head out on their first-ever North American tour in January, hitting Brooklyn, DC, Boston, Philly, Montreal, Toronto, Detroit, and more. (No West Coast dates as of yet.) The Brooklyn show happens at Rough Trade on 1/11 and tickets will be on sale soon.
All dates are listed below.
Modern Nature - 2019 Tour Dates:
Fri. Aug. 23 – London, UK @ Rough Trade East
Sat. Aug. 24 – Brighton, UK @ Bella Union Store
Sat. Aug. 24 – London, UK @ World of Echo
Sun. Aug. 25 – Nottingham, UK @ Rough Trade
Fri. Sept. 13 – Leeds, UK @ Brudenell Social Club
Sat. Sept. 14 – Flintshire, UK @ Good Life Experience
Sun. Sept. 15 – Glasgow, UK @ Freakender Festival
Tue. Sept. 17 – Manchester, UK @ YES
Wed. Sept. 18 – Liverpool, UK @ The Shipping Forecast
Thu. Sept. 19 – London, UK @ The Courtyard Theatre
Fri. Sept. 20 – Margate, UK @ Elsewhere
Sat. Sept. 21 – Bristol, UK @ Louisiana
Thu. Jan. 9 – Washington, DC @ Comet Ping Pong
Fri. Jan. 10 – Philadelphia, PA @ Boot & Saddle
Sat. Jan. 11 – Brooklyn, NY @ Rough Trade
Sun. Jan. 12 – Boston, MA @ The Lilypad
Mon. Jan. 13 – Burlington, VT @ The Monkey House
Tue. Jan. 14 – Montreal, QC @ Bar Le 'Ritz' P.D.B.
Wed. Jan. 15 – Toronto, ON @ The Monarch
Thu. Jan. 16 – Detroit, MI @ Deluxx Fluxx
Sat. Jan. 18 – Minneapolis, MN @ 7th St. Entry
Mon. Jan. 20 – Columbus, OH @ Ace of Cups