Monarch played Death by Audio w/ Vaura & Brian Chase & Seth Misterka (pics & video)
Monarch! played another NYC show Wednesday night (11/17) at Death By Audio with an assist from Brian Chase & Seth Misterka, and Vaura. The Monarch! set was easily their best of their three NYC outings (pictures from Cake Shop & Union Pool); rife with tension, peppered with razor-like noise/feedback, on-a-dime start-stops after engulfing ten-ton riffs, and featuring appearances from Jerry & Yoshi of Bloody Panda on vocals, Monarch! was in top form. One of my favorite performances of the year.
Vaura and Brian Chase & Seth Misterka were no slouches either. Featuring Toby Driver on bass and Kevin Hufnagel on guitar, Vaura blends gothy-pop with elements of shoegaze and black metal, resembling Alcest at times, but with other tricks up their sleeve and more punishing passages to punctuate wilder mood-swings. It was only their third live show, but Vaura seems much wiser than their years (the sum of good DNA I take it).
Brian Chase & Seth Misterka performed a set of free jazz, complete with Coltrane style swings up and down the scale on saxophone and drum hits on everything within reach, including his snare (which he was stepping on at the time). Refreshing, fun, complex, and great.
In all, a particularly impressive night of that I have tried to do justice to in pictures, as (((unartig))) has tried to do in video, Both are below...

--
Brian Chase & Seth Misterka
Brian Chase and Seth Misterka | NYC @ Death By Audio | 17 Nov 2010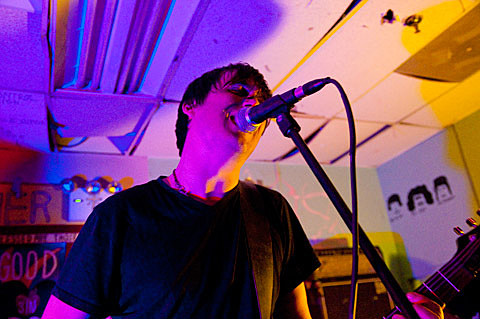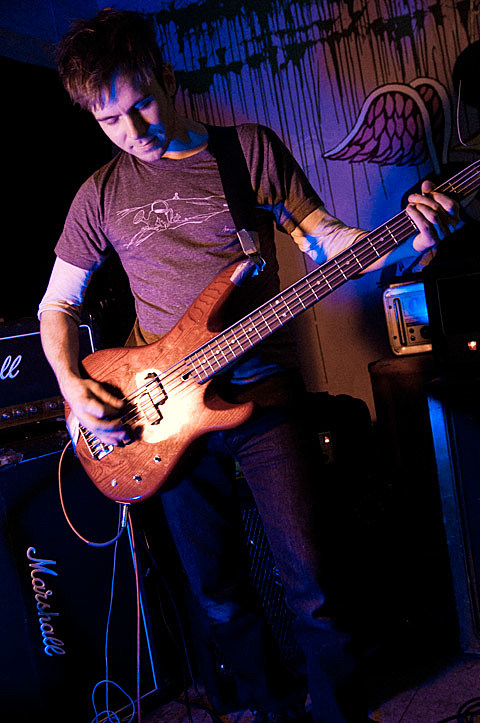 Vaura | NYC @ Death By Audio | 12 Nov 2010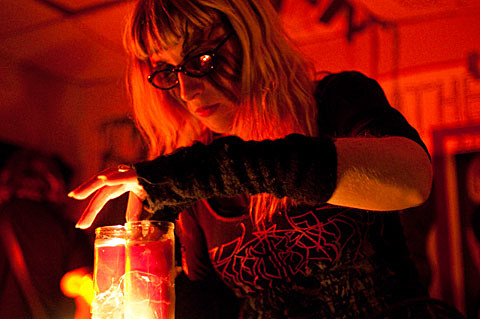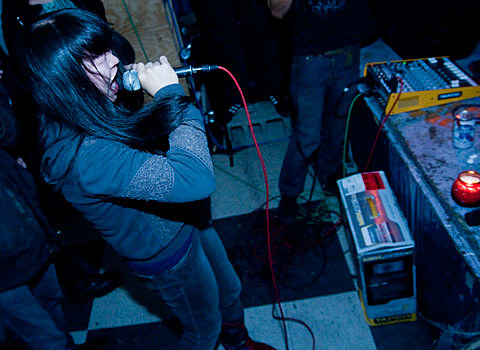 Monarch | NYC @ Death By Audio | 17 Nov 2010