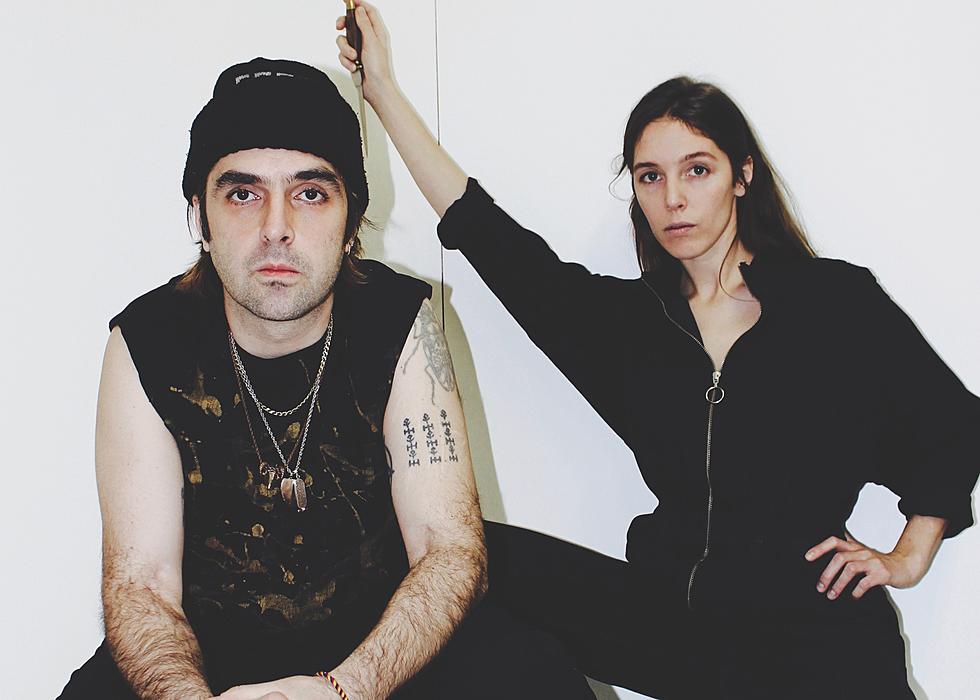 Montreal's Red Mass prep new LP (listen to "God's House"), touring
Red Mass, the ambitious Montreal art/psych/punk collective led by Roy Vucino (also of PYPY and CPC Gangbangs), have been going for a decade now, though they've spent the last few years in semi-hibernation. Newly energized, Roy and collaborator Hannah Lewis are back with a new Red Mass album, Kilrush Drive, which is out March 22 via No Coast / Label Étiquette. The record was made with producer Mingo L'indien (Les Georges Leningrad) with some help from Besnard Lakes' Jace Lacek and Martin Bisi (who's worked with everyone from Sonic Youth to Herbie Hancock), and Roy incorporates everything from dark postpunk to hip hop inspired beats and more into his vision. We're premiering the album's fiery opening cut, "God's House," which thunders ominously with pounding toms and big, gothy riffs. (Stooges/Damned/Misfits are still prime influences for the band.) Listen to that below.
You can catch Red Mass on tour this spring, starting with a Montreal record release show on 3/22 with punk/jazz group Fet Nat and Absolutely Free, and then a Brooklyn release show on March 30 at Gold Sounds. After shows in Milwaukee, Madison, WI and Toronto, Red Mass will be back in Brooklyn as part of a monthly residency at Gold Sounds happening April 27, May 25 and June 29, details still to come. All dates are listed below.
Red Mass - 2019 Tour Dates
Mar 22 Montreal, QC @ Église Beaubien (Release show w/ Fet.Nat & Absolutely Free)
Mar 30 Brooklyn, NY @ Gold Sounds (NY release show)
Apr 12 Milwaukee, WI - Milwaukee Psychedelic Fest (w/ Acid Mothers Temple, Psychic Ills and many more)
Apr 13 Madison WI @ Crystal Corner Bar (w/ The Hussy)
Apr 26 Toronto, ON @ The Monarch Tavern
April 27 Brooklyn, NY @ Gold Sounds
May 25 Brooklyn, NY @ Gold Sounds (Improvisational set w/ local noise musicians)
June 29 Brooklyn, NY @ Gold Sounds (TA DA performance w/ projections & guest performance artists)