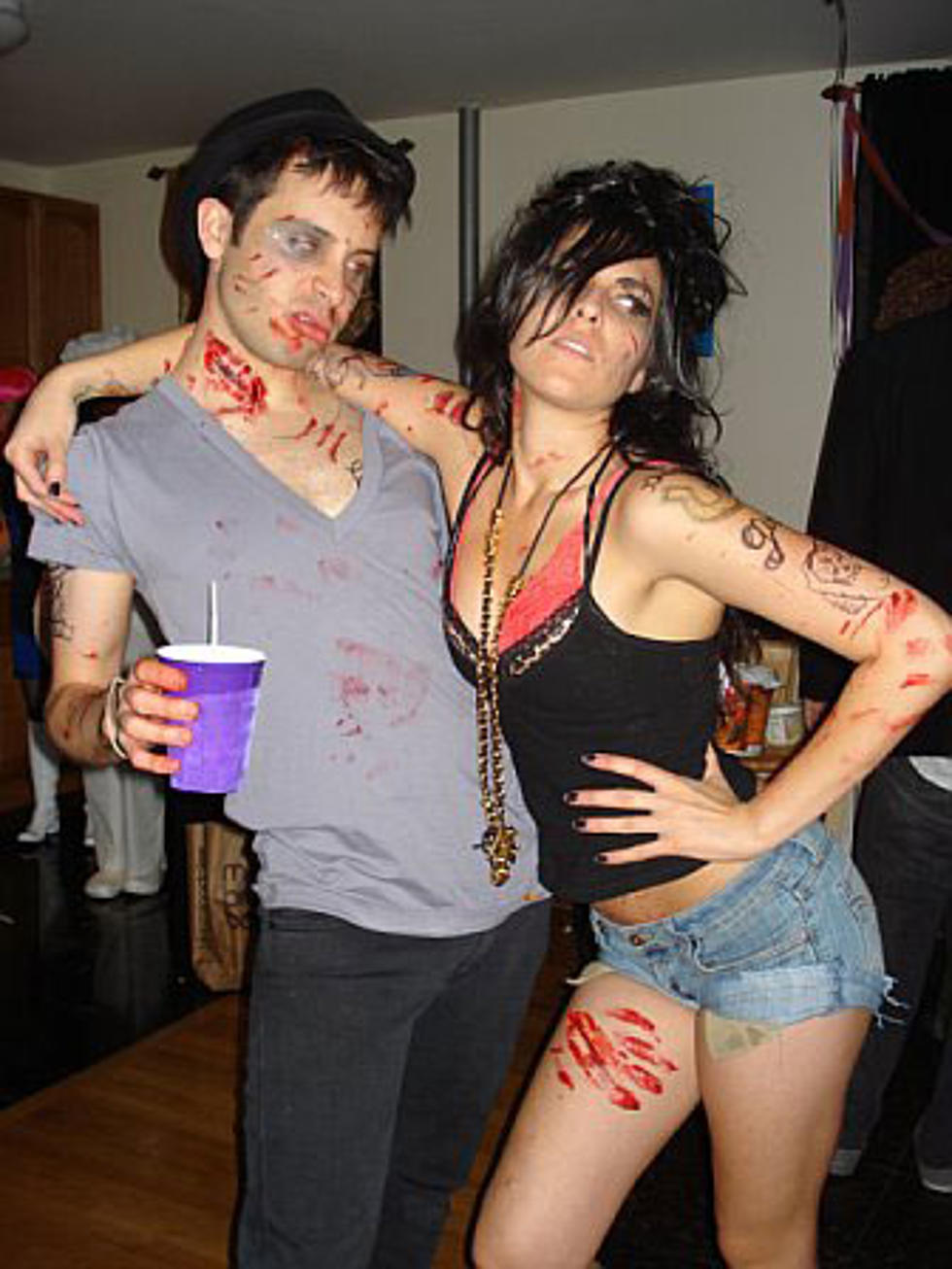 more AMY WINEHOUSE costumes & cancellations
I have to finish what I started, and I guess that would be compiling the world's biggest collection of people dressed as Amy Winehouse for Halloween. I was already up to 92 pictures. By the end of this post you'll have seen another 166. Some are great, and more than a few paired Amy with her boyfriend Blake Fielder-Civil. This photo falls into both of those categories....
Even more looked less like Amy, and then there were many Amys that decided to hang out with Pete Doherty instead of Blake - a pairing that makes a lot of sense from the English musician drug addict tabloid point of view. This picture falls into both of those categories....
Pete Doggerty & Amy Doghouse

After Amy Wino's hideous performance at the MTV Europe Awards last night, she was booed when she accepted an award for Artists' Choice. Pete Doherty immediately came to her defense.

He was asked what advice he would give Wino, "I wouldn't give her any. She's fine. It's all bollocks. People should leave her alone. I went for a drink with her earlier today and she's totally fine. Perfectly healthy and happy.
"People are saying she's out of control, but she's not. She's a sensible girl and she knows what she's doing. She ain't doing nothing wrong." [dlisted]
Then there was Amy with Lily Allen...
and even Amy with M.I.A....
Now we'll get to more Amy's in a second, but first: To answer my own question, "no", Amy is no longer playing the MTVu Woody Awards or Saturday Night Live due to visa issues. Oh well - not a big loss considering how scary her last live appearance was. That video, and a zillion more Amy impersonators, below.....

Amy Winehouse MTV Europe Awards in Munich

BONUS: The actual Amy Winehouse giving out candy on Halloween....