more Big Freedia dates & live pics (and a chance to learn how to shake it!)
Timothy S. Griffin
Big Freedia @ Fun Fun Fun Fest

Shake away that t(of)urkey and stuffing on the Saturday after Thanksgiving at Public Assembly (11/26) when bounce queen Big Freedia returns to Brooklyn. The $12 show will also feature appearances from Freedia's DJ Rusty Lazer, Phi Unit, and Lil Ray along with Freedia's cavalcade of rotund posterior dancers.
The NYC show is one of a handful of dates that Ryan Gosling's good friend Freedia has scheduled right now. The full list is below.
If YOU think you've got what it takes to be a Big Freedia dancer, then here's your chance:
Are we playing in your town soon? Would you like to arrange a bounce dance class before the show to learn how to shake!? Contact Miss Altercation through either booking agent: www.etbagency.com or bojan@windishagency.com
With that offer, there better be some experts in the house on 11/26.
We last caught Freedia at Fun Fun Fun Fest (where Freedia met Gosling) and here are some more pictures from her set (which was maybe a PG-13) along with a retrospective video from the fest which includes her majesty in action. It's all with the dates below...

--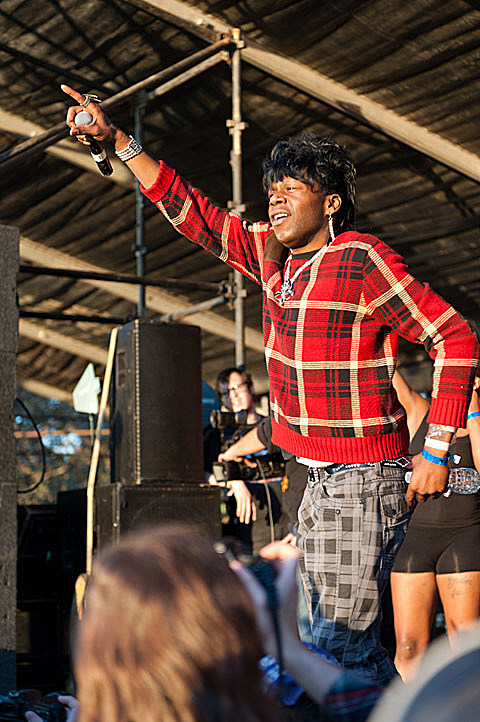 BIG FREEDIA - 2011 TOUR DATES
11/26 Brooklyn New York Public Assembly
12/1 St. Paul MN Turf Club
12/2 Grinnell IA Grinnell College (Gardner Lounge)
12/7 Melbourne Australia Toffin Town
12/8 Sydney Australia Good God
12/9 Melbourne Australia Grouse Club Night
12/10 Meredith Australia Meredith Festival
02/4 Atlanta,GA @ The Earl