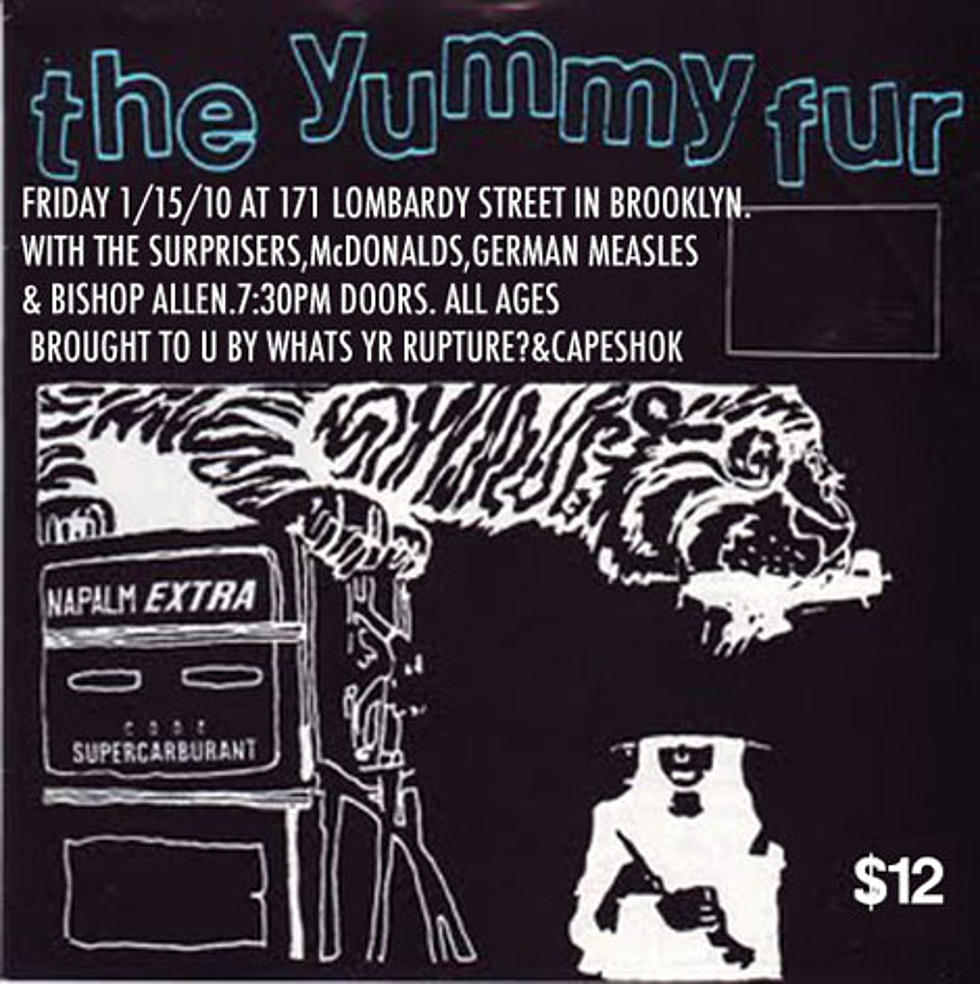 more info on Yummy Fur's Brooklyn show – openers & tickets
The Yummy Fur kick off a 5-date North American tour on January 14th. More info on the January 15th Brooklyn show, below...


The Yummy Fur(featuring members of the 1990s and Franz Ferdinand) play the US for the first time release a collection of hits, in celebration of the tenth anniversary of their demise.

Jan 15th @ 171 Lombardy
171 Lombardy is a new loft style venue located at 171 Lombardy St crossed with Varick in Greenpoint, Brooklyn.

5th: Yummy Fur http://www.theyummyfur.co.uk
4th: Bishop Allen http://www.bishopallen.com/
3rd: German Measels http://www.myspace.com/germanmeasles
2nd: McDonalds [mems cause co-motion/bright lights/oxford collapse]
1st: Surprisers
$12
w/ DJ's Peggy Wang and Shirley Braha.
7:30pm doors
All Ages

The closest public transportation is the L-Graham, G-Nassau and B48-Nassau/Van Dam

Advance Tickets available starting TUESDAY 12/8/10 at Cake Shop, Bruar Falls, and via WYR?