Morrissey and Blondie played Madison Square Garden, which didn't go 100% vegan after all (pics / setlists)
Morrissey / Blondie @ MSG 6/27/2015

"It is a great privilege to be back here in the center of the world with you," Steven Patrick Morrissey said last night at Madison Square Garden as the stinging guitar line from "Suedehead" faded into the background. It was his first show at MSG in 25 years and his first show in New York City since 2012. Moz has been plagued by bad health and bad luck for the better part of the last three years, which has led to tour cancellations and hospital stays galore, but he was finally looking forward again after a particularly memorable week in America: "It's an historic week in the United States. Good times for a change," he said, teasing a classic Smiths song he wouldn't play on this night. - [Gothamist]
Morrissey's tour brought him to New York's Madison Square Garden on Saturday night (6/28) with very special guests Blondie as openers. That it was pouring down rain and was in the midst of Pride Week seemed very appropriate. In good spirits, Morrissey's set included a lot from last year's World Peace is None of Your Business and some classics from The Smiths and his early solo career. Setlist is below.
Blondie's 45-minute opening set was pretty much all-hits, including a cover of Beastie Boys' "(You Gotta) Fight for Your Right (To Party!)" and a closing "The Tide is High" featuring a 15-piece brass section. Setlist for their MSG set is also below.
Madison Square Garden was to have gone vegan for the occasion and did so for the general public, with many food stands being closed. However, as noted by Gothamist, folks watching from the corporate suites dined on sushi, sliders, chicken and other very non-vegan items.
More pics from Morrissey and Blondie at MSG, below...

----
SETLIST: Blondie at Madison Square Garden 6/27/2015
One Way or Another
Rave
Hanging On The Telephone
Call Me
Maria
A Rose by Any Name
Rapture
(You Gotta) Fight for Your Right (To Party!) (Beastie Boys)
Heart of Glass
The Tide Is High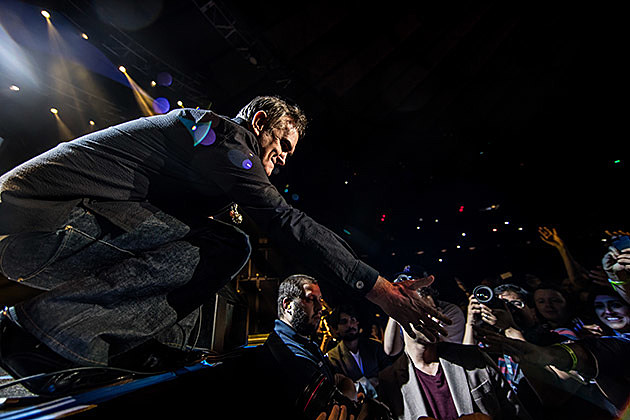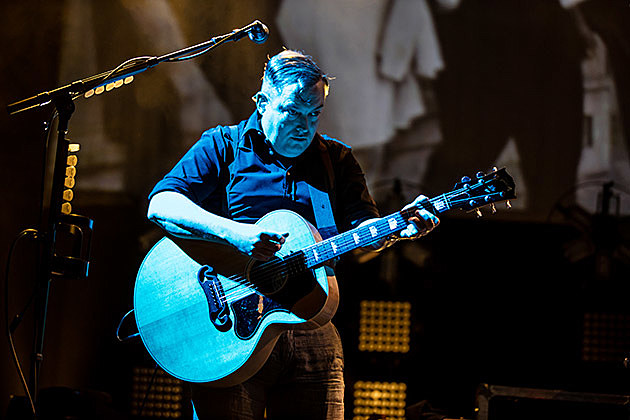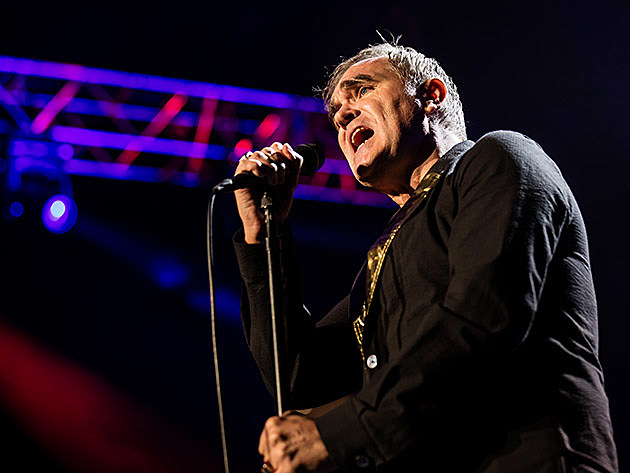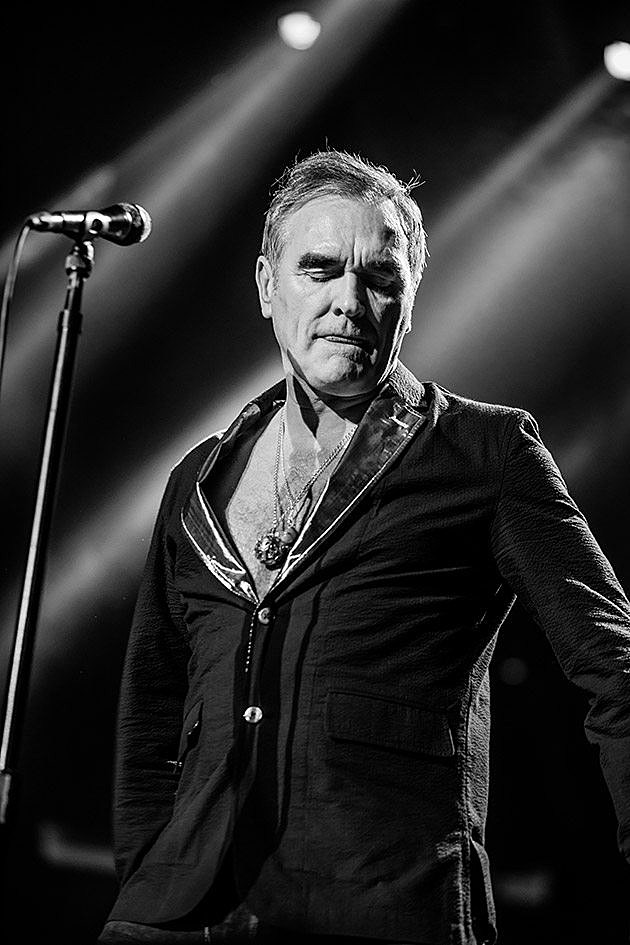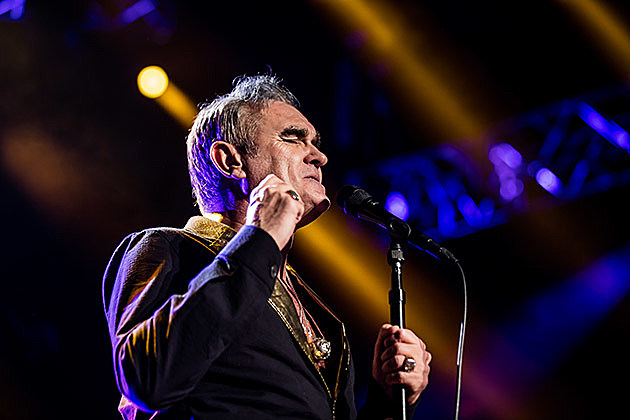 SETLIST: Morrissey @ Madison Square Garden 6/27/2015
The Queen Is Dead (The Smiths song)
Suedehead
Staircase at the University
Ganglord
World Peace Is None of Your Business
Speedway
Kiss Me a Lot
Alma Matters
I'm Throwing My Arms Around Paris
Everyday Is Like Sunday
Istanbul
Will Never Marry
I Will See You in Far-Off Places
Mama Lay Softly on the Riverbed
Kick the Bride Down the Aisle
Neal Cassady Drops Dead
The World Is Full of Crashing Bores
The Bullfighter Dies
Meat Is Murder (The Smiths)
What She Said (The Smiths)
Encore:
Now My Heart Is Full