Morrissey now on tour, played Austin's Bass Concert Hall (pics, setlist & updated dates)
Timothy S. Griffin
Morrissey @ Bass Concert Hall

After a bumpy start (visa issues caused the the 11/10 Chicago show to be postponed), Morrissey began his North American tour in San Antonio, TX on Monday, and played the Bass Concert Hall in Austin the following night, last night, 11/15. He performed a mix of songs from The Smiths, as well as many from his solo career, to a full house at the Austin show. You can take a peak at the full setlist at the bottom of this post.
Morrissey (with a bandaged right index finger due to his unfortunate encounter with a dog) opened with The Smiths' "I Want the One I Can't Have", setting the tone for the night. 26 years have passed since since its original release (1985), but it didn't show as Moz flexed his vocal prowess and delivered flawlessly.
His band (the bass drum was labeled 'ART HOUNDS') all wore matching Money t-shirts, and is the same lineup we've seen on previous tours: Boz Boorer, Solomon Walker, Matt Walker, Jesse Tobias, and Gustavo Manzur. Both Tobias and Manzur are from Austin.
Highlights included the between-song banter, as well as the alternative lyrics for Meat Is Murder: "Kill. Eat. Murder." After "I Know It's Over", a short break brought Morrissey back on stage with the band (and a changed shirt) for the finale, "Still Ill". The shirt was then thrown into the crowd, devoured, and never seen again.
Here are some Morrissey quotes from the show:
"I heard somebody laughing. It was me."
"To look at me you wouldn't really think it, but I'm much younger than that. You wouldn't really think it but action is my middle name."
"You may be very surprised to hear I have long horns of my own."
"I am one for whom there is no name."
"Do you have any comments? Well wait til you're asked!"
"Are you ready for a new president? Are you? I think most people in the hall are not ready for a new president. This is because the options are so bloody awful. Maybe the age of the president its dead."
"For God's sake whatever happens: Keep Austin Weird."
The tour continues on 11/17 in Dallas. All tour dates, the full setlist, and more picture from the Austin show, below...

--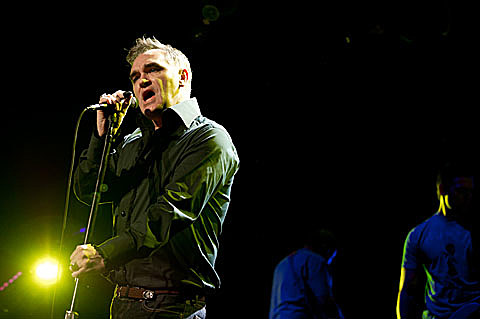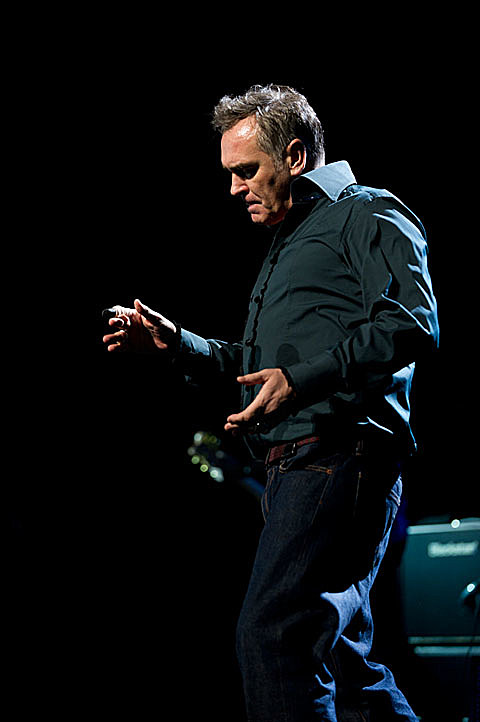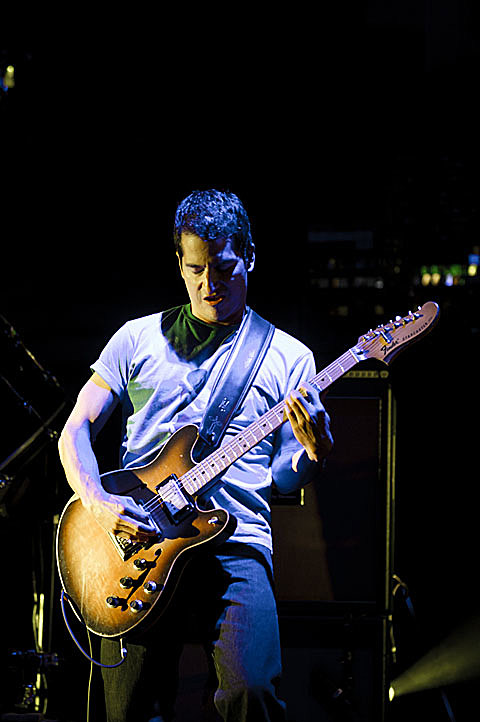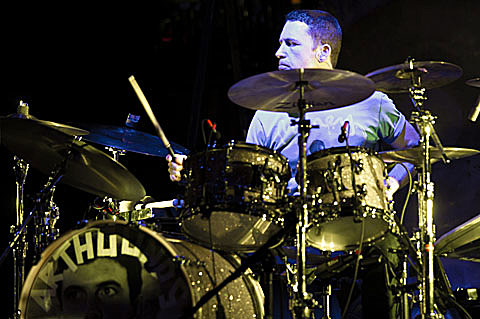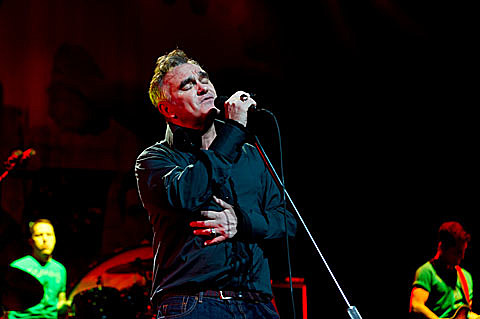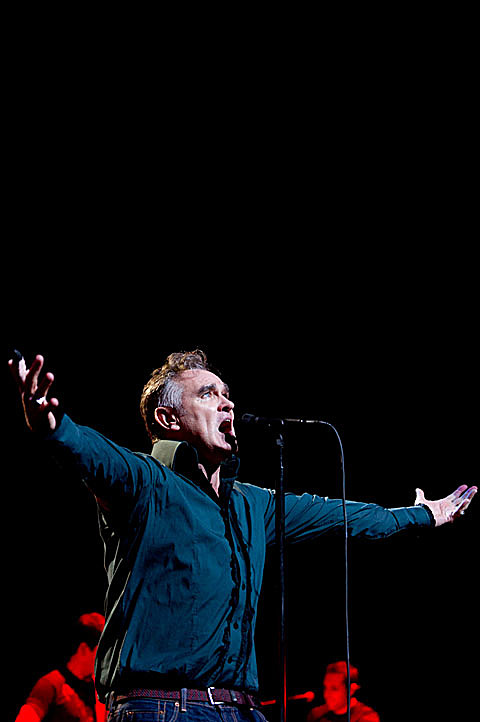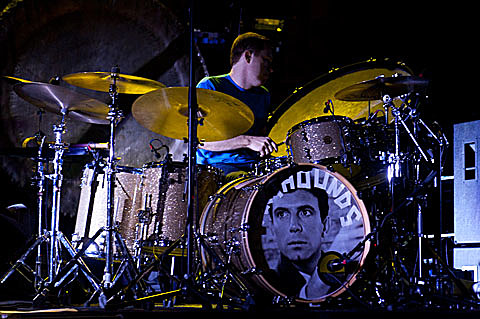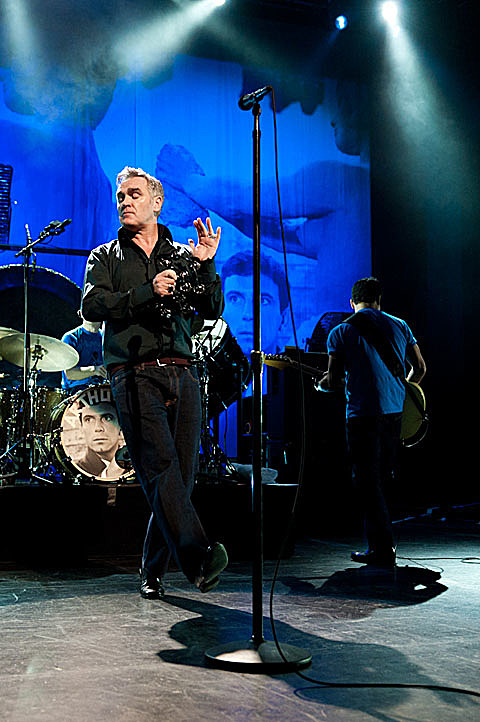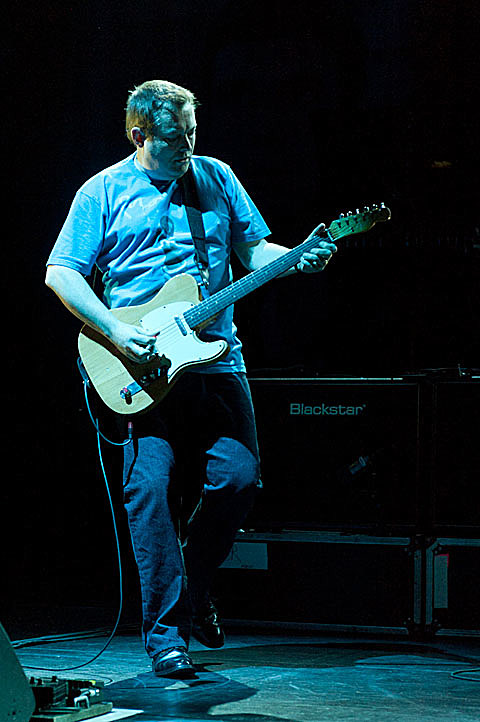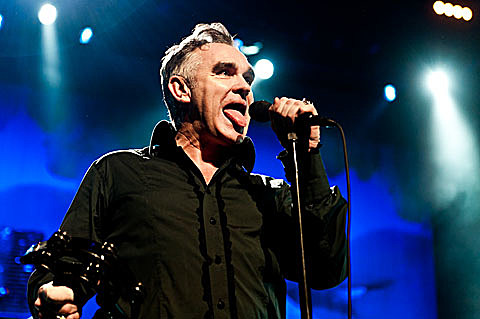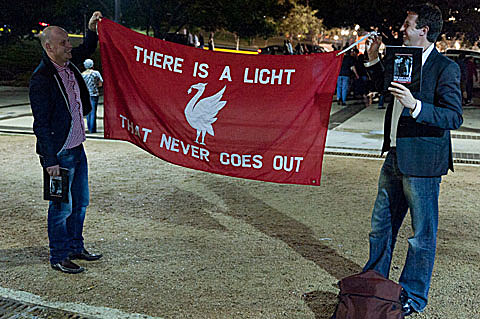 Morrissey setlist
1. I Want The One I Can't Have (Smiths)
2. You Have Killed Me
3. You're The One For Me, Fatty
4. Black Cloud
5. The Kid's A Looker
6. Malajusted
7. First Of The Gang To Die
8. Action Is My Middle Name
9. Ouija Board
10. Meat Is Murder (Smiths)
11. I'm Throwing My Arms Around Paris
12. Everyday Is Like Sunday
13. Speedway
14. All The Lazy Dykes
15. Satellite Of Love (Lou Reed cover)
16. Scandinavia
17. I Know It's Over (Smiths)
encore (complete with shirt removal and throw to the audience):
18. Still Ill (Smiths)
-
US and Mexico 2011 tour dates:
11/17 Dallas, TX McFarlin Memorial Auditorium
11/19 Santa Fe, NM Santa Fe Center
11/20 Phoenix, AZ Orpheum Theater
11/22 Escondido, CA Center for the Arts
11/25 Las Vegas, NV The Cosmopolitan
11/26 Los Angeles, CA Shrine Auditorium
11/28 Pomona, CA Fox Theater
12/01 Oakland, CA Fox Theater
12/05 Monterrey, Mexico Arena
12/07 Mexico City, Mexico Plaza Condesa
12/08 Mexico City, Mexico Plaza Condesa
12/10 Puebla, Mexico Siglo XX1
12/12 Guadalajara, Mexico Diana
12/13 Guadalajara, Mexico Diana
12/17 Chicago, IL Congress Theater (Rescheduled from 11/10)