Morrissey played Austin (and Dallas on his birthday): setlist, pics & video
Timothy S. Griffin
by Tim Griffin
Morrissey @ Austin Music Hall - 5/24/2014

After almost three years, with postponements and cancellations abound, Morrissey triumphantly returned to Austin to a sold-out Music Hall supporting his upcoming album World peace Is None Of Your Business. Two days earlier he celebrated his 55th birthday, spending it in Dallas at The Majestic Theatre.
Morrissey seemed quite pleased as he took to the stage in his now-regular tour uniform (zip neck shirt with the collar turned under, PETA 'Animals Don't Smoke' stickers, and Stevenson Overall Co. denim), with his long standing band (Boorer, the brothers Walker, Tobias and Manzur) wearing matching 'FANCY MAN' t-shirts. They dove right in to Years Of Refusal's 'One Day Goodbye Will Be Farewell' and didn't look back.
Morrissey's voice was as refined and strong as ever, and as was his way the setlist was shuffled a bit from previous shows . They broke the seal on the newly released single 'Istanbul', the first time it had been played live on the tour (video of that below). Setlist and pictures from Austin are in this post.
Kristeen Young is along for the ride again this tour and blasted off with a firecracker set drawing much from her 2014 release The Knife Shift (which features Moz producer Tony Visconti, Dave Grohl Lou Rossi and Morrissey's Boz Boorer). The tour continues in Memphis tonight and goes through the end of June with a special performance with Cliff Richard at Barclay's Center on 6/21 in New York. (Tickets.) Pics from his birthday show in Dallas are up on BrooklynVegan Austin. See more pictures and the "Istanbul" live video from the Austin show, the setlist, and a list of remaining tour dates, below...

--
Kristeen Young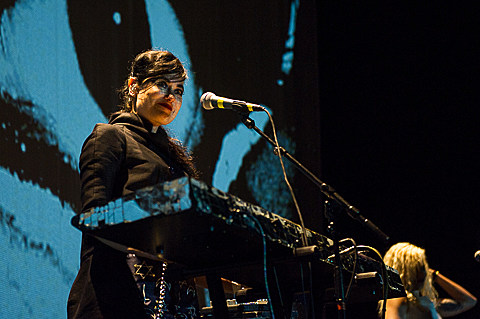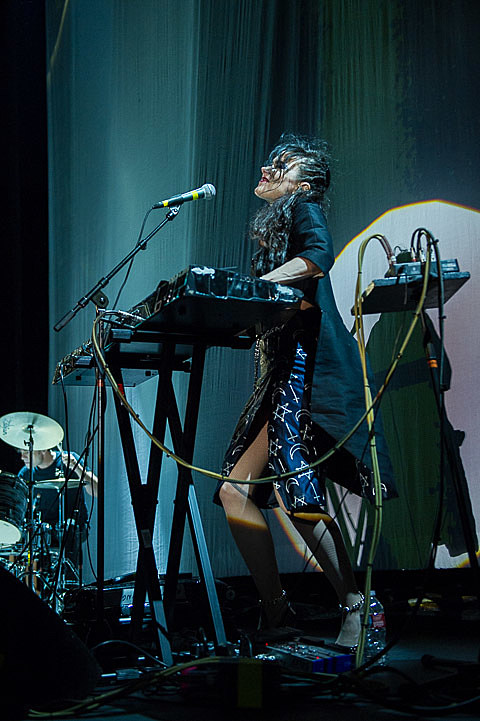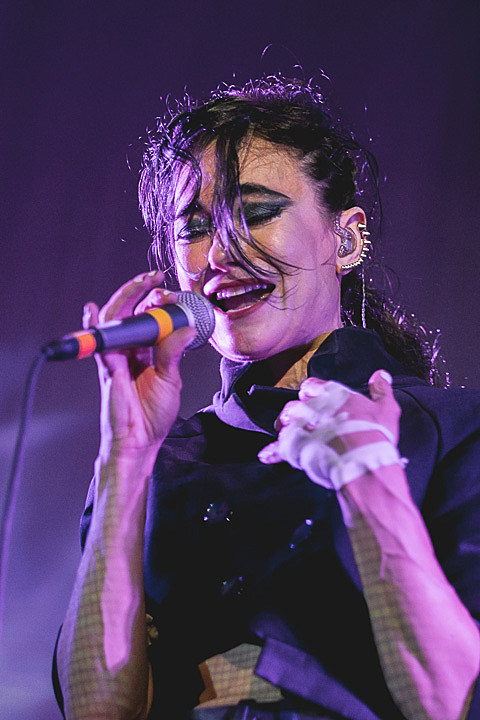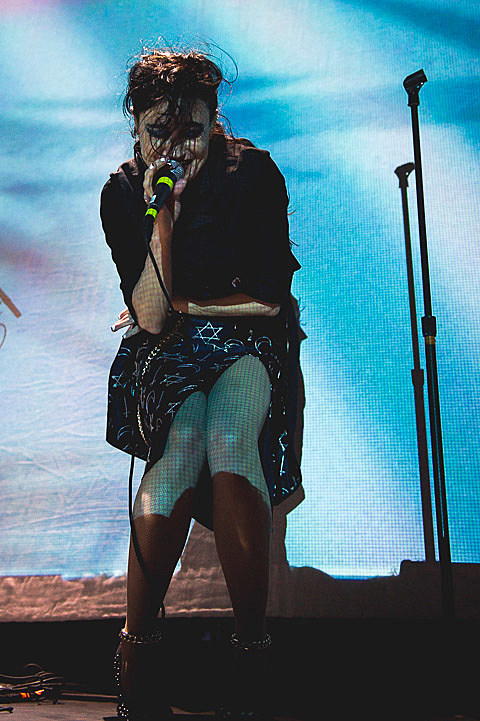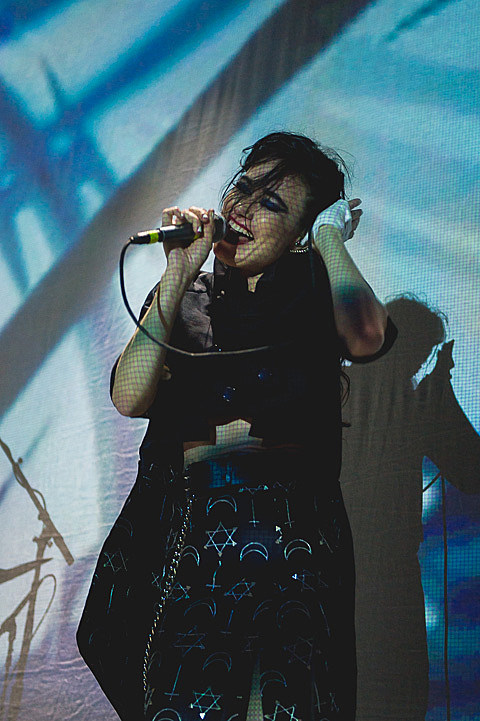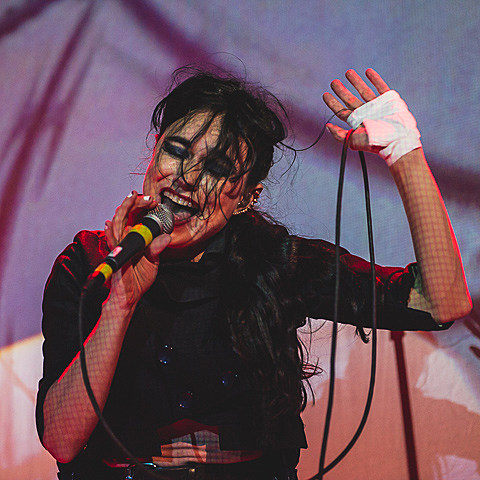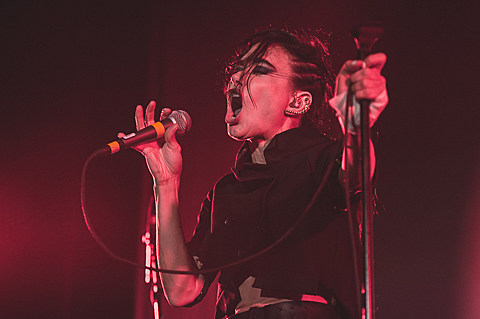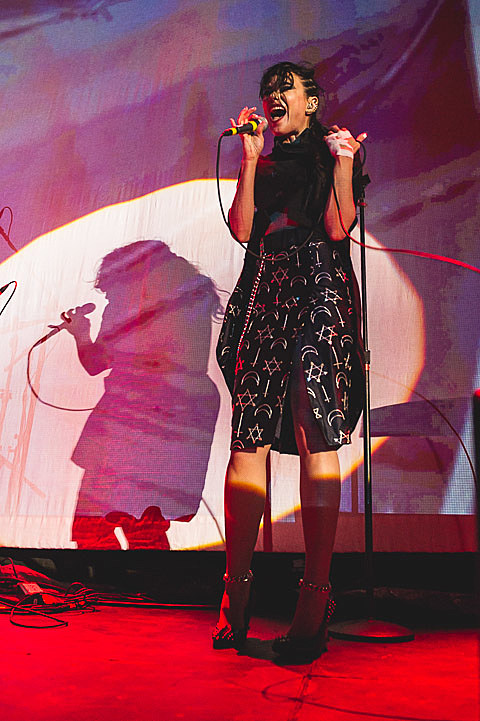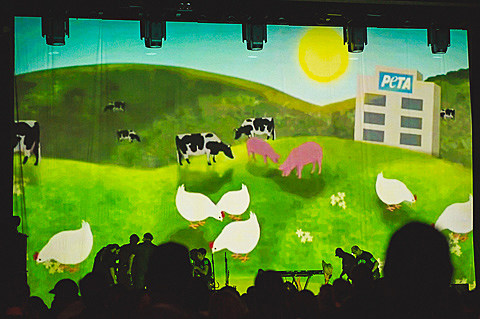 Morrissey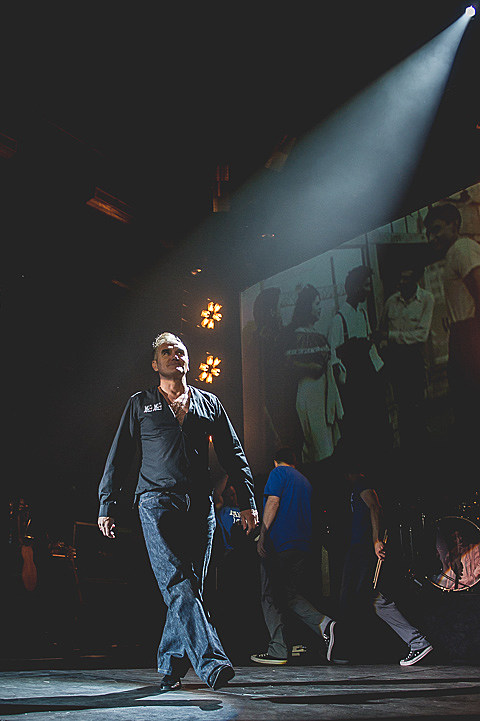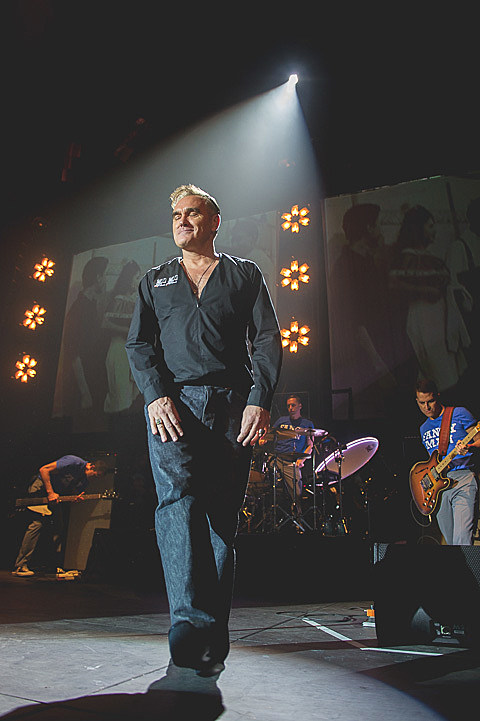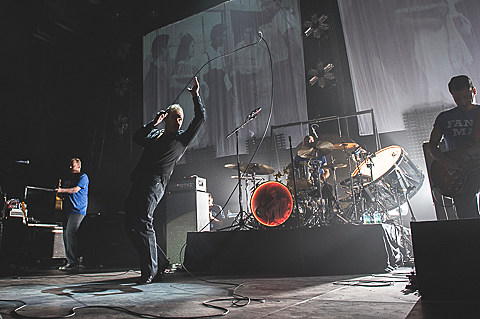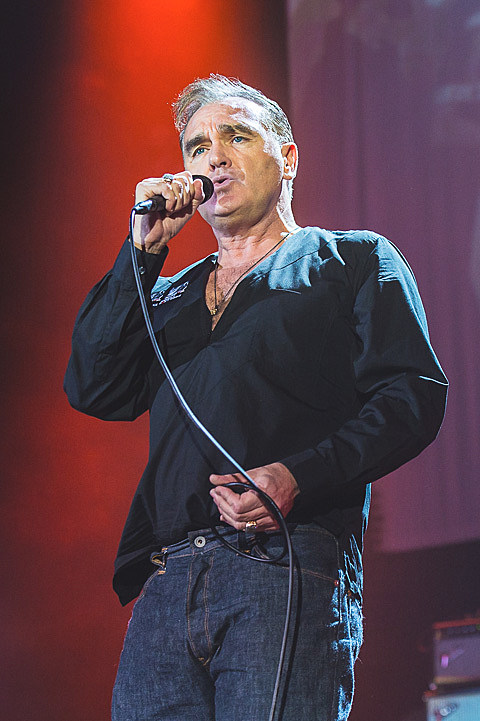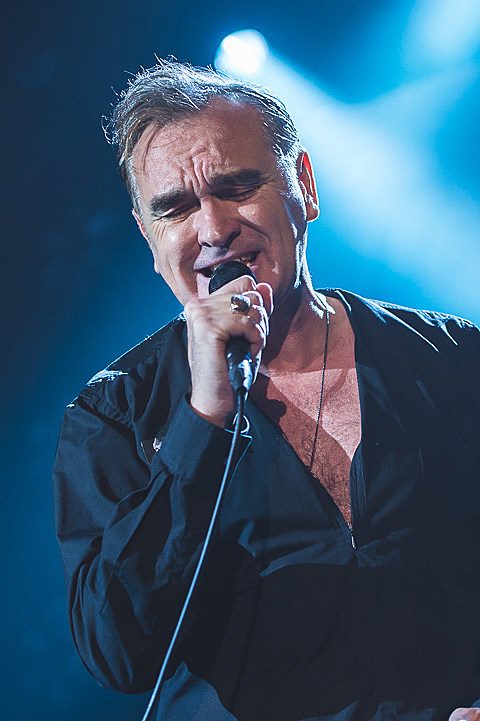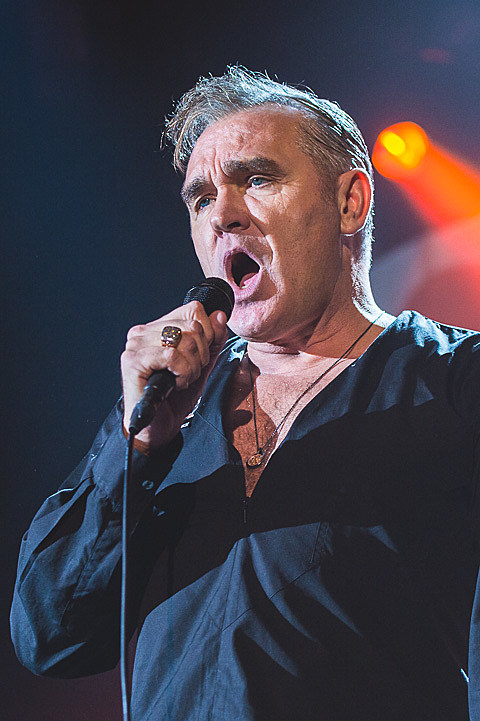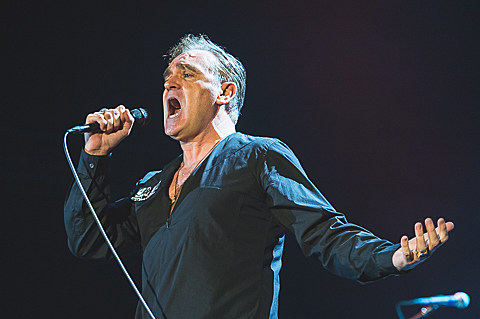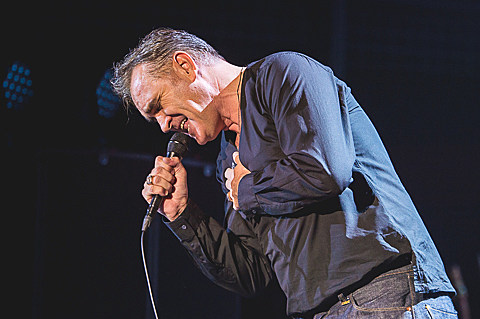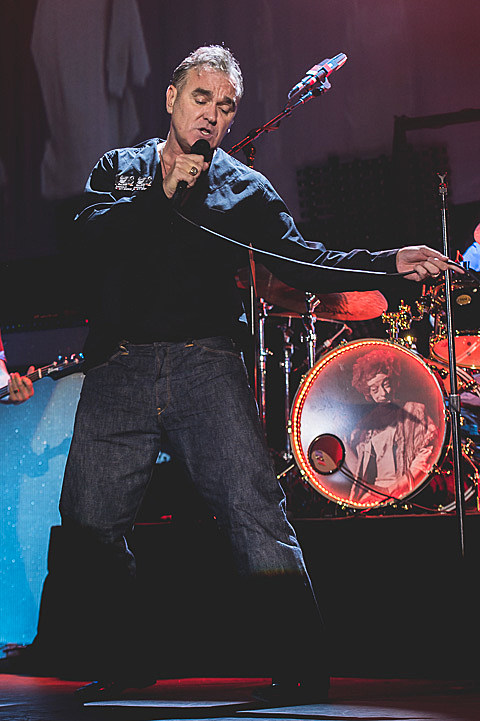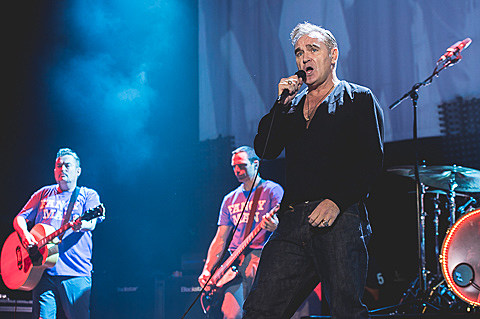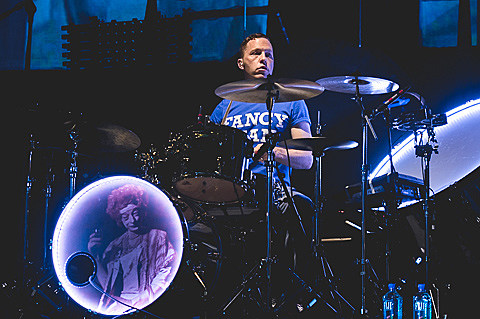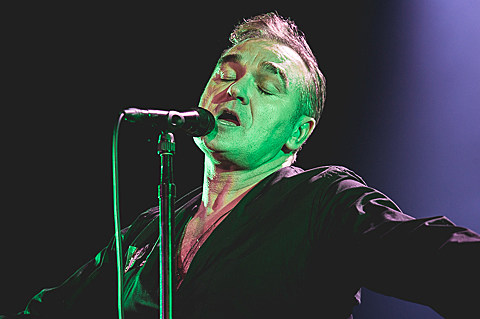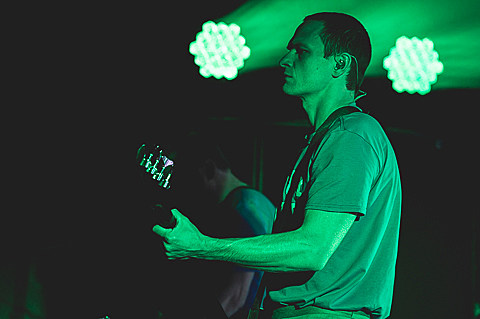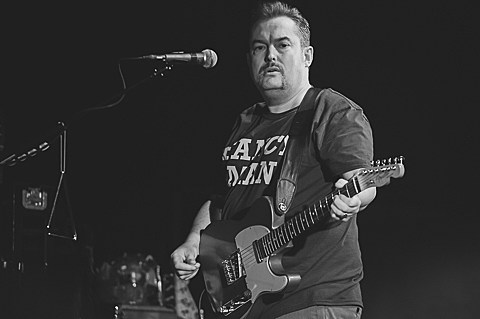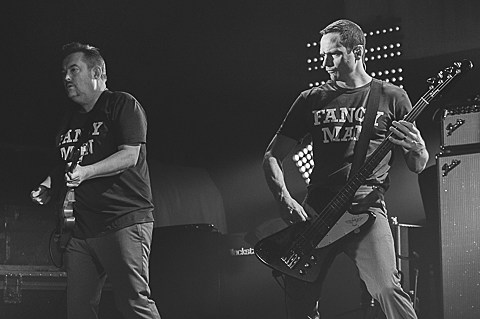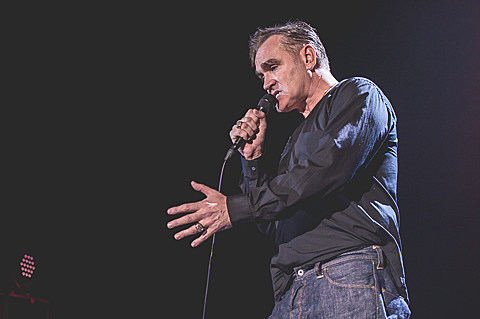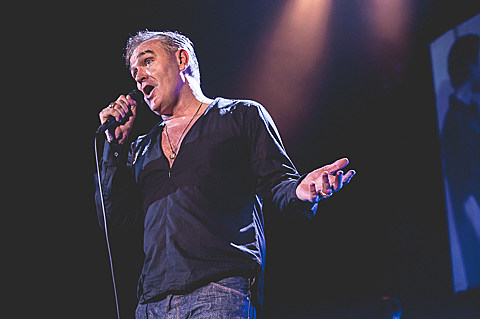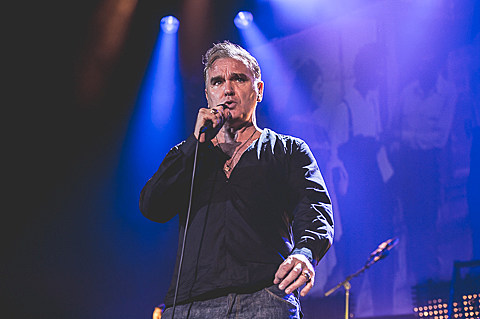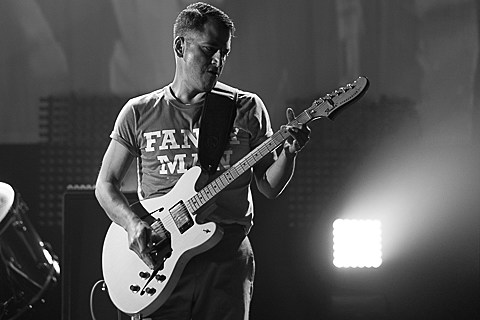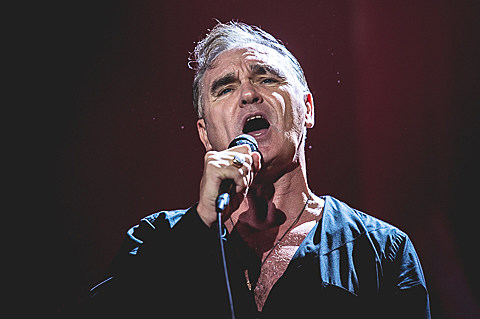 Istanbul - Live @ Austin Music Hall

Setlist: Morrissey @ Austin Music Hall - 5/24/2014
One Day Goodbye Will Be Farewell
Speedway
Ganglord
All You Need Is Me
Everyday Is Like Sunday
Istanbul
Hand in Glove (The Smiths)
I'm Throwing My Arms Around Paris
The Bullfighter Dies
Life Is a Pigsty
Trouble Loves Me
Yes, I Am Blind
World Peace Is None of Your Business
Earth Is the Loneliest Planet
Meat Is Murder (The Smiths)
The National Front Disco
Encore:
Asleep (The Smiths)
First of the Gang to Die
---------------------------------------------------
Morrissey 2014 tour
May 27 Memphis, TN - Orpheum Theatre
May 28 Nashville, TN - Ryman Auditorium
May 30 St. Petersburg, FL - The Mahaffey Theater
May 31 Miami, FL - Knight Concert Hall
June 4 Atlanta, GA - Cobb Energy Centre
June 6 Atlantic City, NJ - Revel Ovation Hall
June 7 Boston, MA - Boston Opera House
June 10 Baltimore, MD - Meyerhoff Symphony Hall
June 11 Washington, DC - Lincoln Theatre
June 13 Chicago, IL - Civic Opera House
June 14 Flint, MI - James Whiting Auditorium
June 16 Lewiston, NY - Artpark Main Stage Theater
June 17 Wilmington, DE - Grand Opera House
June 19 Hershey, PA - Hershey Theatre
June 21 New York, NY - Barclays Center