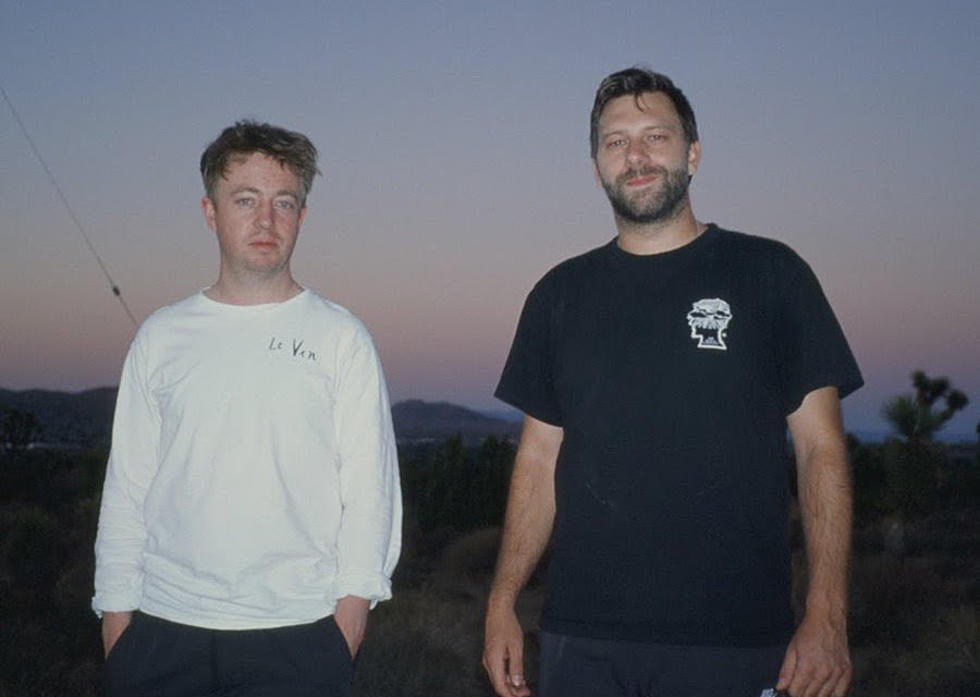 Mount Kimbie share 2 new songs, say "new album(s) just around the corner"
The great UK electronic duo Mount Kimbie have released new music for the first time since 2017's Love What Survives in the form of the new two-song single "Black Stone" / "Blue Liquid." They aren't newly-written songs, but Mount Kimbie do have new music on the way. The duo posted the above picture and wrote:
Here's a photo of us together in the same country for the first time in over a year. Location - Yucca Valley! Kai flew over & we spent some time together writing new music in the desert. Both very hyped about what we put down - Just got to piece it all together now to release it.

In the meantime, here's two tracks we've been sitting on from a few years ago that didn't feel quite right for the 'Love What Survives' album. You can download them for free below.

New album(s) just around the corner
The two new tracks find Mount Kimbie giving a beat-driven backbone to glistening ambient synths, as you can hear for yourself by downloading the songs in exchange for your email address at Mount Kimbie's website.