Municipal Waste, Phobia, Brutal Truth & Cauldron @ Gramercy Theater in NYC – pics, video & setlist
photographer: paul birman
words by BBG, photos by Paul Birman
Phobia. RULING.

NYC faced the Waste on 12/9, and the animals were let loose when Municipal Waste, Brutal Truth, Phobia and Cauldron teamed up at Gramercy. Tons of pics below.
Municipal Waste ends their tour in their hometown of Richmond on Friday (12/11), and after a month away from the road, hop on a flight to Europe to continue the madness. Brutal Truth also has exotic locales in their sights; after Richmond, the triumphant and reunited band hits Japan for a set of dates starting on 12/15, but will be back in time for Dan Lilker to join up with Crucifist for some January dates on the east coast. Phobia carries on from Richmond into the south before ending the tour in Texas.
Full tour dates for all bands, as well as some videos with the rest of the pictures (and some setlists), below...


Cauldron
Phobia
Brutal Truth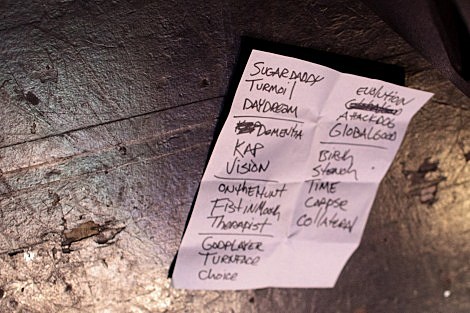 Municipal Waste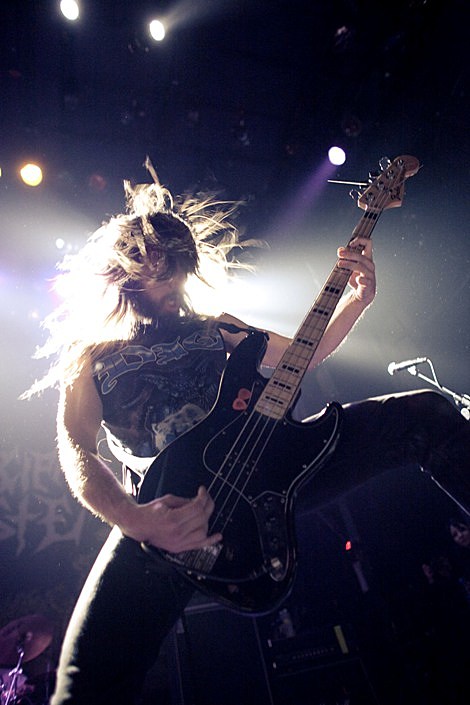 Municipal Waste LIVE at Gramercy on 12/9/09

Municipal Waste - "Headbanger Facerip" @ Gramercy Theater, NYC. Dec. 10, 2009 (via)

Municipal Waste - "Headbanger Facerip" @ Gramercy Theater, NYC. Dec. 10, 2009 (via)

Municipal Waste @ Gramercy Theater, NYC. Dec. 09, 2009 (via)

MUNICIPAL WASTE - 2010 TOUR DATES
Dec 11 2009 Alley Katz Richmond, Virginia
Jan 19 2010 Magnet Club Berlin
Jan 20 2010 Juha West Stuttgart
Jan 21 2010 Fierwerk Munich
Jan 22 2010 Sottotetto Club Bologna
Jan 23 2010 New Age Club Treviso
Jan 25 2010 Hafenklang Hamburg
Jan 27 2010 Debaser Stockholm
Jan 28 2010 Betong Oslo
Jan 29 2010 Garage Bergen
Jan 30 2010 Birmingham Academy Birmingham
Feb 1 2010 King Tuts Glasgow
Feb 2 2010 Cockpit Leeds
Feb 4 2010 Scala London
Feb 5 2010 Bolwerk Sneek
Feb 6 2010 Milkweg Amsterdam
BRUTAL TRUTH - 2009 TOUR DATES
Dec 12 2009 Alley Katz Richmond, Virginia
Dec 15 2009 O East Tokyo
Dec 16 2009 Club Quattro Nagoya
Dec 17 2009 Big Cat Osaka
Dec 19 2009 The Hi-Fi Brisbane
Dec 20 2009 The Hifi Bar Melbourne
Dec 21 2009 Manning Bar Sydney
PHOBIA - 2009 TOUR DATES
Dec 12 2009 The void Lexington, Kentucky
Dec 13 2009 the muse nashville, Tennessee
Dec 14 2009 vinos pub Little rock, Arkansas
Dec 15 2009 rubber glove denton, Texas