My Morning Jacket played 4 nights & 4 totally different sets at Beacon Theatre (setlists, pics from 11/25 w/ Strand of Oaks)
MMJ @ Beacon Theatre, 11/25/2015

My Morning Jacket brought their tour to NYC for four shows at the Beacon Theatre on November 24, 25, 27 & 28 with openers Woods, Strand of Oaks, Cass McCombs and Craig Finn for the respective nights. We were at the 11/25 show with Strand of Oaks and pictures of that whole night are in this post.
Obviously, MMJ broke out a ton of songs from throughout its history over the course of the four nights, playing a totally different set at each show and finding time to hit some of Jim James's solo tracks and songs from Monsters of Folk and The New Basement Tapes. As mentioned, during the 11/28 show, MMJ asked for a moment of silence and covered Eagles of Death Metal's "I Love You All The Time" as a tribute to those who died in the Paris attacks.
Strand of Oaks also have some shows coming up, including the one in Long Island at Cannon's Blackthorn on December 10 with Reigning Sound. Tickets for that show are still on sale.
Check out more pictures of the 11/25, along with footage of MMJ playing "I Love You All The Time" and setlists from all four nights.

---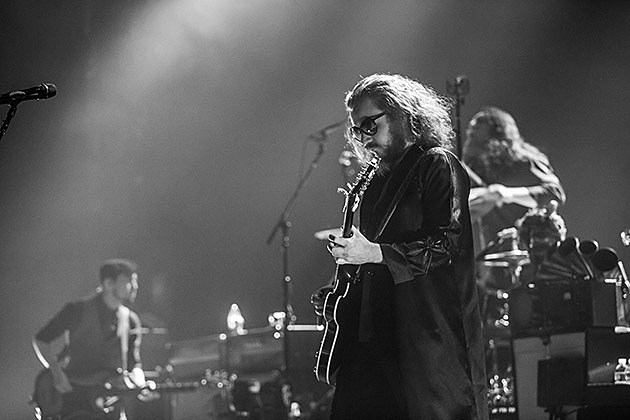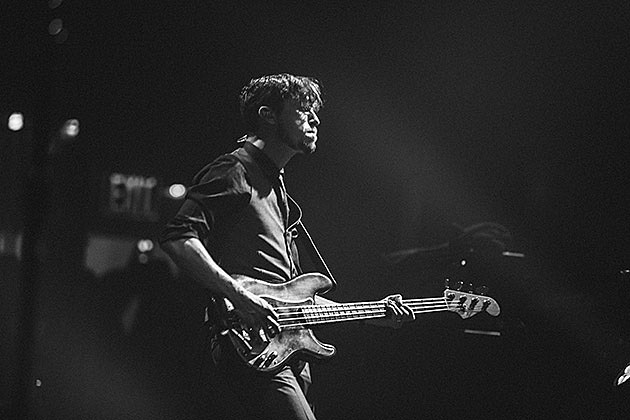 My Morning Jacket -- 11/24/2015 Setlist
At Dawn
Bermuda Highway
I Will Be There When You Die
Nashville to Kentucky
Golden
The Bear
A New Life
Circuital
X-Mas Curtain
Outta My System
Just Because I Do
Dondante
Knot Comes Loose
Down on the Bottom
Old Sept. Blues
Picture of You
O Is the One That Is Real
What a Wonderful Man
In Its Infancy (The Waterfall)
Holdin On to Black Metal
Encore:
Into the Woods
Carried Away
Dancefloors
Gideon
11/25 Setlist
The Dark
Tonite I Want to Celebrate With You
Believe (Nobody Knows)
First Light
Off the Record
War Begun
I Will Sing You Songs
Nothing to It
Easy Morning Rebel
Strangulation!
Tropics (Erase Traces)
Wonderful (The Way I Feel)
Where to Begin
Slow Slow Tune
You Wanna Freak Out
Touch Me I'm Going to Scream Pt. 1
Phone Went West
Encore:
Movin Away
State of the Art (A.E.I.O.U.)
Anytime
Mahgeetah
11/27 Setlist
Butch Cassidy
Get the Point
Librarian
Look at You
Rollin Back
Heartbreakin Man
It Beats 4 U
Spring (Among the Living)
How Do You Know
Big Decisions
The Day Is Coming
Quick Like a Flash
If All Else Fails
Like a River
The Right Place
Lowdown
Only Memories Remain
Honest Man
It's About Twilight Now
Encore:
Remnants
Highly Suspicious
Lay Low
I'm Amazed
11/28 Setlist
Victory Dance
Compound Fracture
Evil Urges
Evelyn Is Not Real
Thin Line
They Ran
Hillside Song
Death is the Easy Way
I Think I'm Going to Hell
Sooner
The Way That He Sings
Aluminum Park
Master Plan
I Love You All the Time (Eagles of Death Metal cover)
Smokin' From Shootin'
Steam Engine
Encore:
Wordless Chorus
Touch Me I'm Going to Scream Pt. 2
Cobra
Run Thru
One Big Holiday