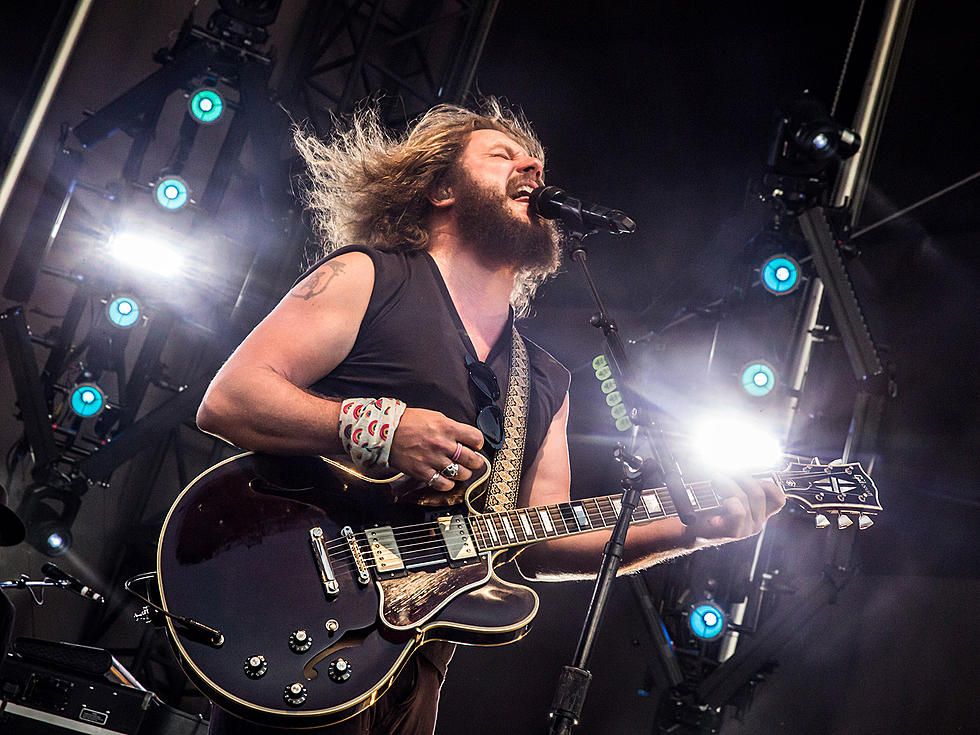 My Morning Jacket have a "completely new record" ready to go, Jim James says
My Morning Jacket at Forest Hills Stadium in 2019 (photo by P Squared)
This past Friday (7/10), My Morning Jacket released their long-awaited The Waterfall II, which was recorded around the same time as 2015's The Waterfall but shelved for the past five years. Frontman Jim James appeared on Consequence of Sound's Kyle Meredith With... podcast to discuss the album, and he confirmed that these recordings were in fact all from 2015 and not added to since, but that the band have been busy in the studio. He said that they have a "completely new record" that they "went into the studio" and are "finishing."
He continues, "The new album is done, but whenever we release it we wanna play shows for it. We wanna make it a thing because it's so exciting to have these new songs and wanna play 'em live. And we really recorded them really live - it was just the five of us and literally nobody else and we played and it was so exciting and so fun."
He also mentioned that part of the inspiration to finally release The Waterfall II was that the band is so ready to come back, but that the pandemic is of course delaying their ability to put the new record out and tour.
Jim also spoke about current social/political issues, producing the upcoming S.G. Goodman album, and more. You can listen to the full episode here.
Read our review of The Waterfall II here and stream it below...
Check out more pictures of MMJ at Forest Hills Stadium last year: